Ticketing Changes & Inquires
General Inquiries
EMAIL IS ABSOLUTELY THE BEST AND FASTEST WAY TO REACH US.
TO LISTEN TO A GENERAL RECORDED MESSAGE: 415-320-1408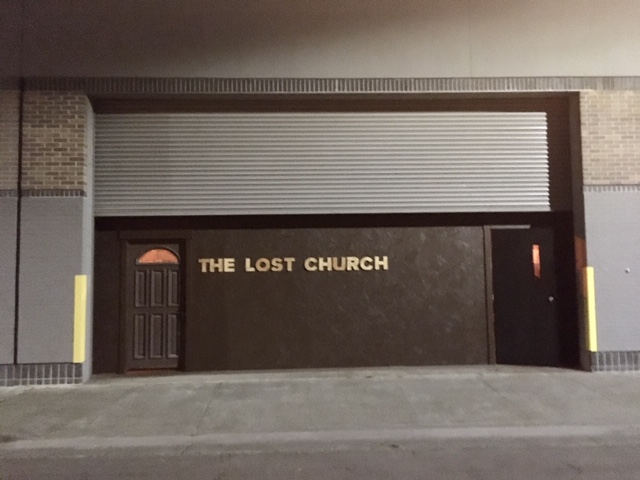 Entrance on Ross Street
between Mendocino Avenue and B Street
Santa Rosa CA 95401
​Side of the Press Democrat & coLAB Connect Building
use 427 Mendocino Avenue for GPS
WE ARE A LOW VOLUME PERFORMANCE THEATER AND LISTENING ROOM
Magic, Comedy, Film, Lectures, Spoken Word, Performance Art, Live Podcast Recordings, Theater, Americana, Folk, Stripped-down Punk, Acoustic Hip-Hop, Rock, Indie, Singer-Songwriter, Soul, Blues all find sanctuary at The Lost Church.
We can accommodate electric instruments played at an acoustic volume.  
​Minimal drum kits and percussion are welcome with use of brushes. ​
PLEASE NO AMPS OVER 25 WATTS.
THANK YOU
Evening Shows run 8:15-10:30pm with an intermission.​ Matinee Shows run 2:00pm-5:00pm with an intermission.
For music, we host Double Bills or Solo Songwriters In-the-round (we respectfully request no triple bills, please). We are a two set format.
We host theater and other theatrical acts, stage performance , lectures, literary events and other non-musical performances, as well.
We do not have a built-in crowd and our theaters are off of the beaten path with no foot traffic. We support with promotions in our weekly newsletter, on our forthcoming radio station, and on our Social media pages and ads, but attendance is still 95% artist driven.
We offer a Door Deal (no guarantees at this time).
Email booking@thelostchurch.org 

Subject line = Location preference (San Francisco or Santa Rosa), the Performers Names and DATE you are requesting
Include: complete line-up & LINKS TO MUSIC where we can listen or websites to review their performance.  Please do not send music file attachments!
Our Booking Agent will get back to you as soon as possible.

The Lost Church books shows approximately 3-months ahead.
We offer rental of our theaters for video shoots, photo shoots, birthday parties, anniversary celebrations, off-beat weddings, community gatherings, corporate events, meetings, and private showcases.