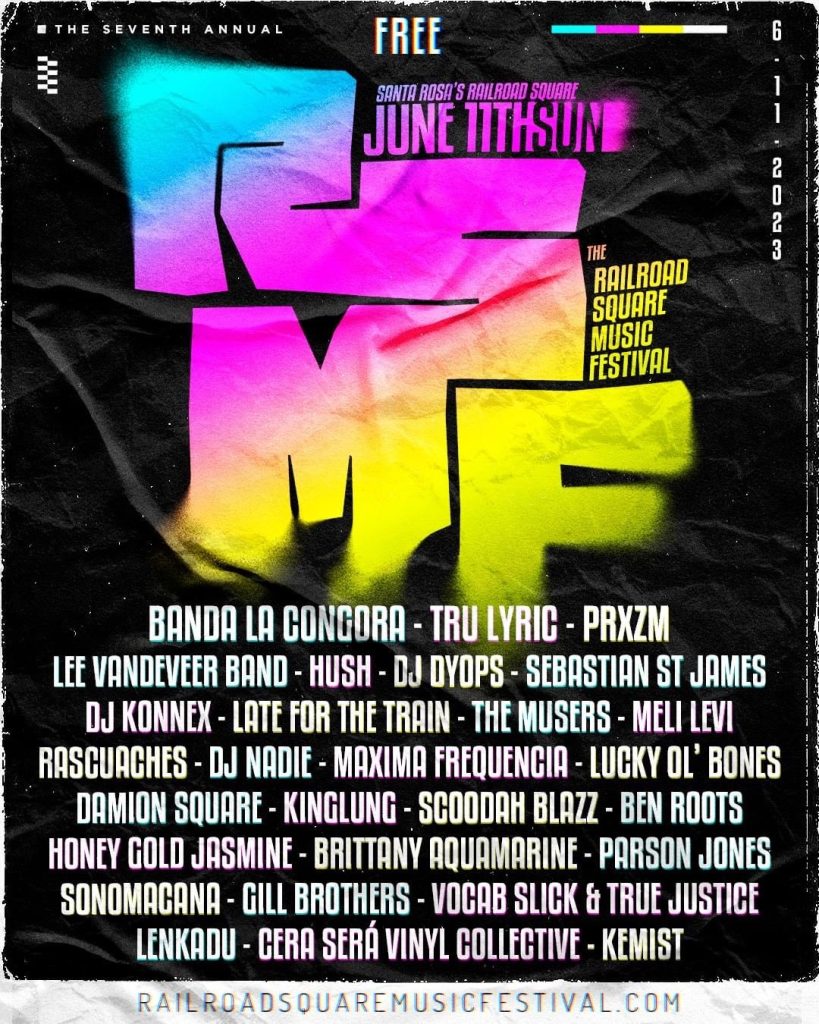 Eight years running, the Railroad Square Music Festival is a FREE day of music in Santa Rosa's Railroad Square. 
The Railroad Square Music Festival is a project of thelostchurch.org.
We're a non-profit organization dedicated to the belief that people need beautiful, intimate performance spaces to share their ideas, stories and arts. Our Santa Rosa theater opened in 2020 and is on a mission to help ensure that the arts have a place in the future of the North Bay.  
Sponsors of RSMF have included Henhouse Brewing Company, Stanroy Music Center, SOMO Village, Rodney Strong Vineyards, the Santa Rosa Metro Chamber, JANE Dispensary, and the City of Santa Rosa. 
 The mission of the festival is…
To expand our local music community by creating an unforgettable accessible music experiences for visitors and locals alike.
To show the world that the North Bay is a vibrant arts hub and encourage people to come here to experience the scene for themselves.
To send a message to North Bay performers that they should shoot for the stars and feel proud about their important role in the community.
BE A PART OF WHAT WE ARE BUILDING.