LOCAL NEWS MATTERS BAY AREA "Lost Church founders are still focused on their dream of building a chain of California 'performance parlors'"
When Cline decided to open the theater, he was blown away by the demand. He didn't advertise, but word-of-mouth in the Mission was a powerful communication platform. "It just shows what a desperate need there [is] for these places. I was getting tons of emails asking for people to play … There [are] so many desperate artists. I was overwhelmed straight out of the gate."
Written by Joe Dworetzky
Published March 25, 2021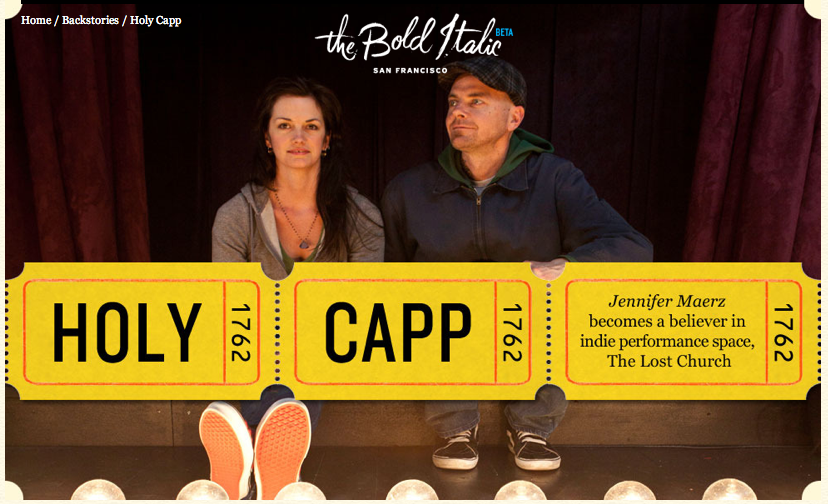 THE BOLD ITALIC "The Lost Church a haven for adventurous souls hungry for new thrills in unexpected settings."
I became a Lost Church disciple back in January, when an invitation to see local alt-country idol Paula Frazer came with the additional intrigue of watching her perform in a mysterious venue. Something about the place being named The Lost Church gave the space a theatrical flair in my mind, and when I walked off cracky Capp Street and through the unmarked door, I felt like I was entering a scene in a David Lynch film. Once I got up the steps and into the main room, I noticed naked lightbulbs glowing all old-timey in a bright line from the small stage, and red velvet curtains framing Paula and her cohort Jesse Jackson. The words "The Greek Chorus" twinkled in gold glitter on an arrow hanging down the wall, and below tiny rose-colored lights were sprawled like ivy. The room was so intimate, holding just 50 people, it was like I'd crashed…
Written by Jennifer Maerz
Published March 14, 2012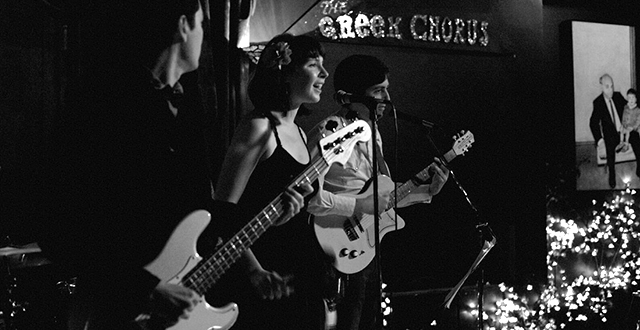 SF STATION "The Lost Church Fosters the Arts in Intimate San Francisco Spaces"
In the current climate (where increasing rents are pushing out event spaces), this is the type of organization that helps foster a vibrant San Francisco scene. Their specialty is working with local & touring artists who regularly perform in smaller, more intimate spaces. The Lost Church has staged eight original live musicals and a plethora of other events, including film screenings, book readings, magic shows, local bands and comedy nights.
Written by Krystal Beasley
Published November 26, 2018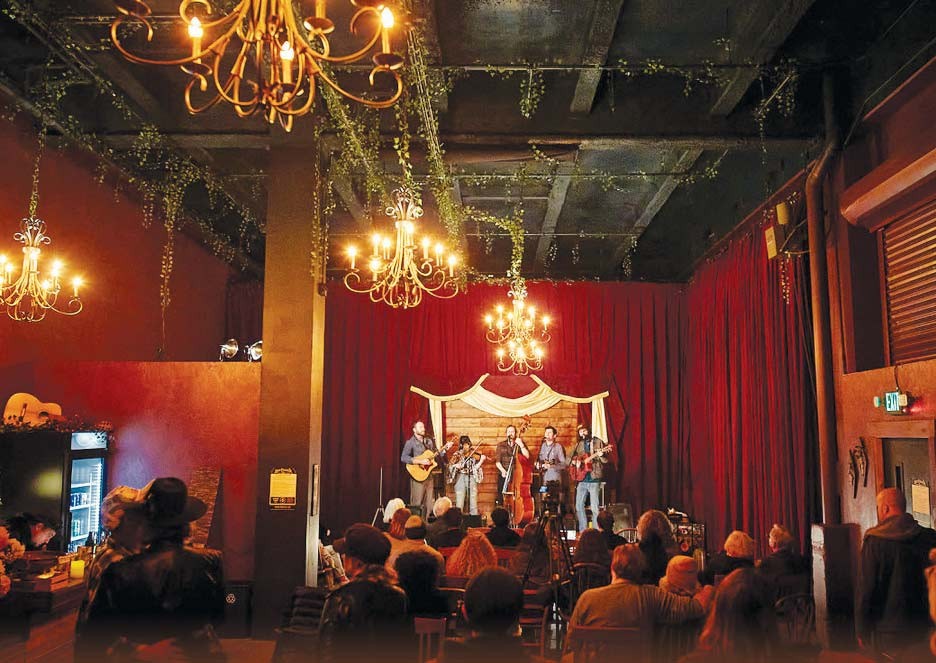 NORTH BAY BOHEMIAN "Go To Church"
David Bowie once said, "Music itself is going to become like running water." He was talking about how people never think of their tap water: They wash dishes in it, they drink it and the water becomes so commonplace that it's taken for granted until it's not there.
For many artists and audiences in the North Bay, the tap for live-music experiences in downtown Santa Rosa has been stuck on low-flow for some time. And people are starting to notice.
Written by Charlie Swanson
Published March 4, 2020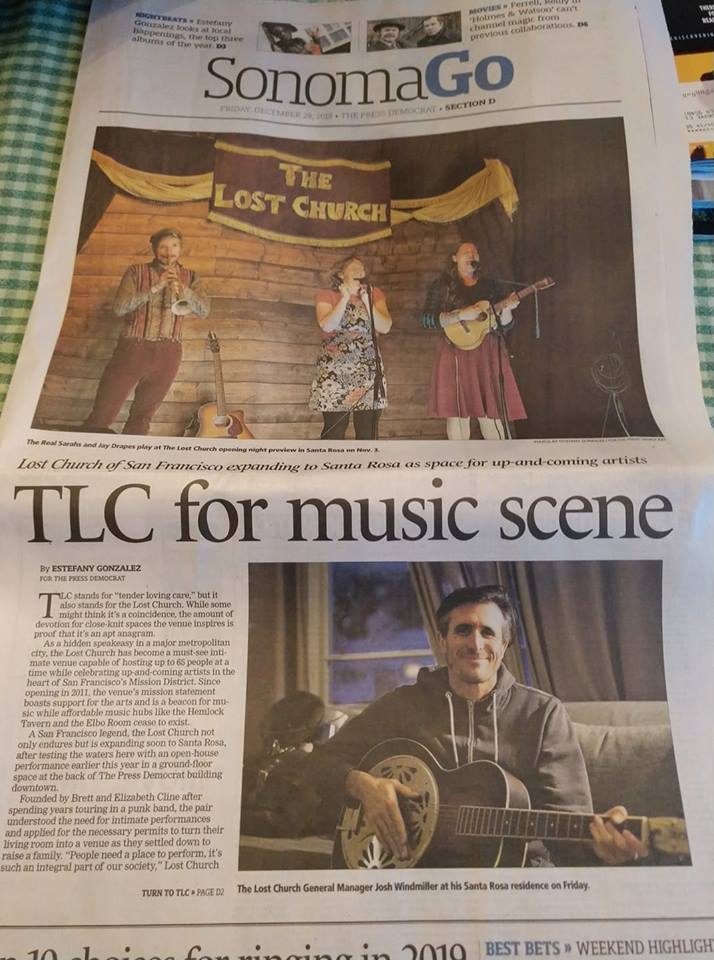 SANTA ROSA PRESS DEMOCRAT "TLC for music scene"
TLC stands for "tender loving care," but it also stands for The Lost Church. While some might think it's a coincidence, the amount of devotion for close-knit spaces the venue inspires is proof that it's an apt initialism.
As a hidden speakeasy in a major metropolitan city, The Lost Church has become a must-see intimate venue capable of hosting up to 65 people at a time while celebrating up-and-coming artists in the heart of the Mission district. Since opening in 2011, the venue's mission statement boasts support for the arts and is a beacon for music while affordable music hubs like the Hemlock Tavern and the Elbo Room cease to exist.
Long a San Francisco legend, The Lost Church not only endures but is expanding soon to Santa Rosa, after testing the waters with an open-house performance earlier this year in a ground-floor space at the back of The Press Democrat building downtown.
Written by Estefany Gonzalez
Published December 27, 2018