---
Live From The Lost Church Video Archives
Brittany Aquamarine performs "Identity States" at The Lost Church Santa Rosa
Visit Brittany Aquamarine at https://www.aquamarinerhythms.com/
---
This Week on our Santa Rosa Stage
---
April 27th | Doors at 7:30 Show 8:15-10:30pm
TLC Song Service featuring Vanessa May (Rainbow Girls), Twin Soles, and M'Gilvry Allen
TLC Song Service is an intimate evening with three artists passing the spotlight. Expect insights into the craft of the song from inspiration to final form. *This monthly event is moving to 1st Thursdays starting in June.
Vanessa May
Vanessa May is 1/3 of Rainbow Girls; Driven into the present by the past, Vanessa finds herself at the intersection of time. Her music speaks to all that has passed while singing straight to the moment. She'll take you into timelessness. She holds history accountable and makes the future tolerable. She makes music of the mud of the earth and sends it to the heavens — we are here to hear it. https://www.rainbowgirlsmusic.com

Twin Soles
Twin Soles is the musical manifestation of the union of Shawna and Cory Herve. Opening their hearts to reveal soaring highs and painful lows in hopes of inspiring and connecting with people who believe in honest love. They wear many different shoes at different times but what matters is that they walk together through thick and thin, holding their souls in their hands to guide the soles of their feet. Inspired by many styles and eras, you will be just as likely to hear them sing Hoagy Carmichael as Alice in Chains, though it all comes with a distinct acoustic sound and vocal blend that is their own. They also mix in uniquely beautiful original songs about family, love and heartbreak that will give you a window into the strength and tenderness of their connection. https://www.twinsolesmusic.com/
M'Gilvry Allen
M'Gilvry Allen is a musician and producer from Sebastopol, California. His music blends folk instruments, modern production, and multilayered vocal harmonies into a kaleidoscope of familiar sounds. His debut album, In My Garden, was entirely self produced in a handmade earth plaster music studio in rural Oregon. M'Gilvry's work can be found on all major streaming platforms and on social media as @mgilvryallen.https://mgilvryallen.com/

Recommended If You Like: Rainbow Girls, Townes Van Zandt, Trevor Hall, Gillian Welch
---
April 30th | Doors at 7:30 Show 8:15-10:30pm
The Spindles 20th Anniversary Show with The Orchid Killers
The Spindles
A staple of the Sonoma County music scene since their inception in 2001, The Spindles have wooed generations of audiences with their resplendent Second-Wave Americana and Chamber-Rock favorites. Compelled by their revered triple-threat leader Coalmine Spindle, songwriter, singer and guitar-player extraordinaire, The Spindles are comprised of co-founder and efficacious bass player Jaime Voss, the inimitable Henry Nagle on lead guitar, the incomparable drummer Jonathan Hughes, preeminent trombone and bass clarinet players Achilles Poloynis and Mark Philpott, respectively, and the ineffable Ursa Born on backing vocals. facebook.com/thespindlesmusic

The Orchid Killers
Born in the Sonoma County folk revival of the 2010s, The Orchid Killers have been making crunchy acoustic music for more than a decade. Featuring original songs by Karen Frindell Teuscher on clawhammer banjo and vocals, and Kevin Teuscher on vocals and guitar, The Orchid Killers are also known for covers of old-time fiddle tunes driven by fiddle player Brian Carlisle. Subjects of their originals include county back roads, bad boyfriends, and the occasional song of life and death. The Orchid Killers have recorded two CDs at Doug Jayne's Jackalope Records featuring local luminaries Henry Nagle of The Spindles, Bob Murnane of Lucky Ol' Bones, and Tony Robinson — a founding member of Poor Man's Whiskey. Drop by The Next Record Store in Santa Rosa and ask for a copy of Portraits Engrained or The New Civilized by The Orchid Killers. I'm sure Doug has a few laying around. Facebook.com/theorchidkillers
Recommended If You Like: Elliott Smith, Hayden, Jose González
---
Located on Ross Street (between Mendocino & B) in Downtown Santa Rosa
(23-min from Petaluma, 40-min from San Rafael, 1 hr 6-min from San Francisco, 1 hr 9-min from Oakland)
Matinee performances end at 5pm | Evening performances end at 10:30pm
We're offering full refunds for non-attendance or cancelations due to COVID concerns, so there is no risk in showing your support by getting advanced tickets.
---
Update to our Safety Protocols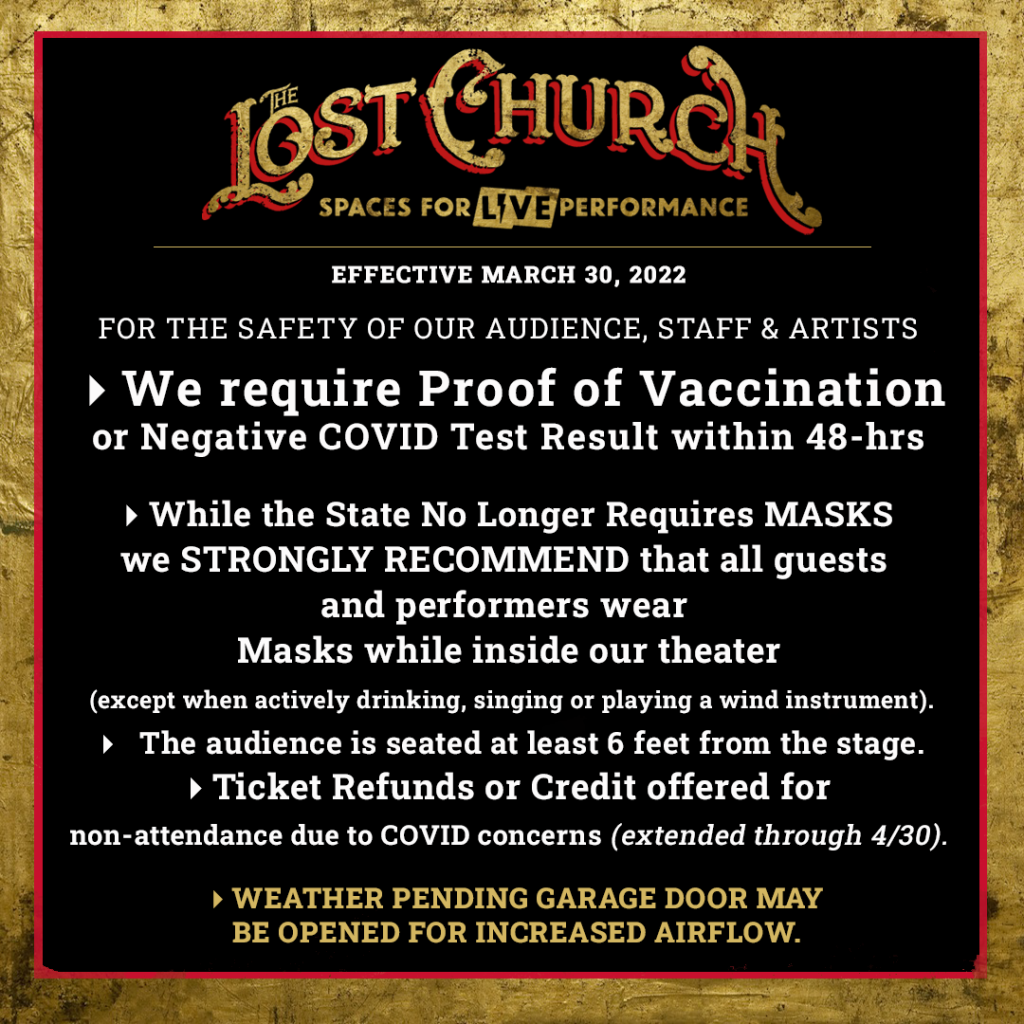 ---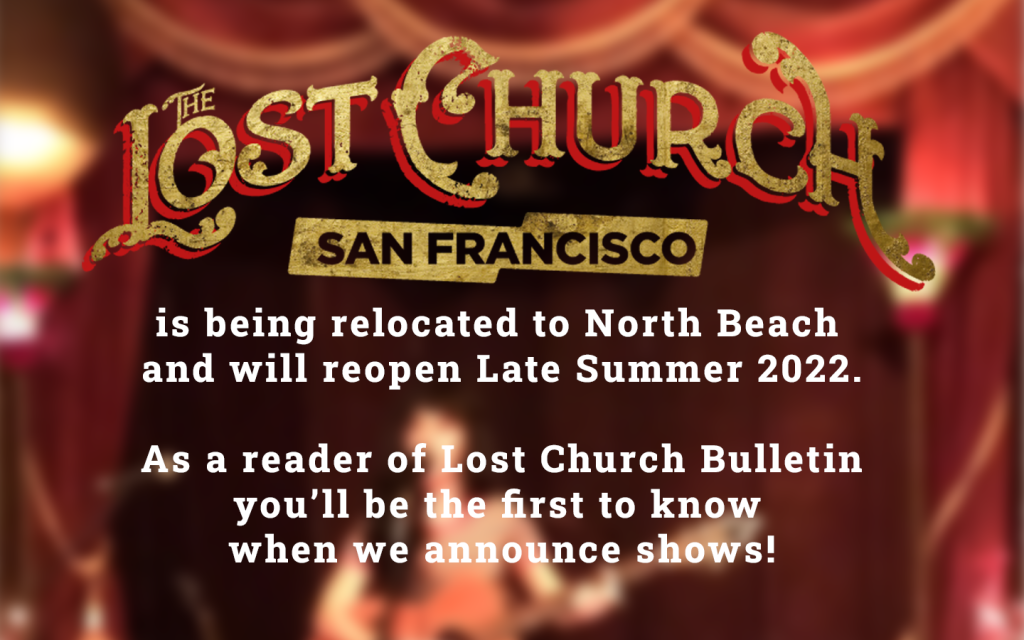 ---
---

at The Lost Church SANTA ROSA
*Friday, May 6th: AVFest "Attack, Decay, Release" Directed by H.P. Mendoza (film screening, Q&A, and live music performance)
Recommended if you like: CG Animation, Historical Footage, New Voices in Cinema, Popcorn
*Saturday, May 7th: Le (four piece) Duo: Gabe and Mimi
Recommended if you like: World Music, Edith Piaf, Gypsy Jazz, Funk, Flamenco Music, Paco de Lucia, Django Reinhardt, and Stevie Ray Vaughn
*Monday, May 9th: Deadly Score presents Jenny Don't & The Spurs (Portland) + Dog Party (Sacramento)
Recommended If You Like: Lucero, Charley Crockett, Patsy Cline, Wanda Jackson, Jesse Dayton, Orville Peck
---
Call for Volunteers for Railroad Square Music Festival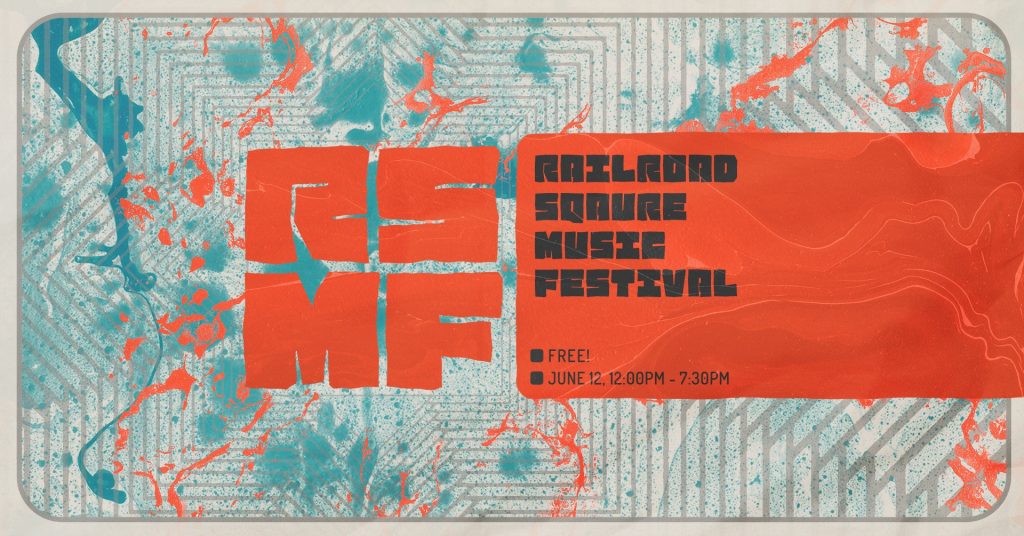 RSMF Wants YOU!
As a free music festival, we depend on community and volunteers to make the dream work.
Sign up at the link below and please share it with your talented caring friends.
Come be part of the team!
Live Performances from Kayatta, Kingsborough, X Confidence, Erica Ambrin, La Agencia, and more!
See the Full Line-up of Artists and Learn More at https://www.railroadsquaremusicfestival.com/
*Railroad Square Music Festival is FREE and is a project of The Lost Church .Org
Coming in May
TLC Anchor Donor Drive 2022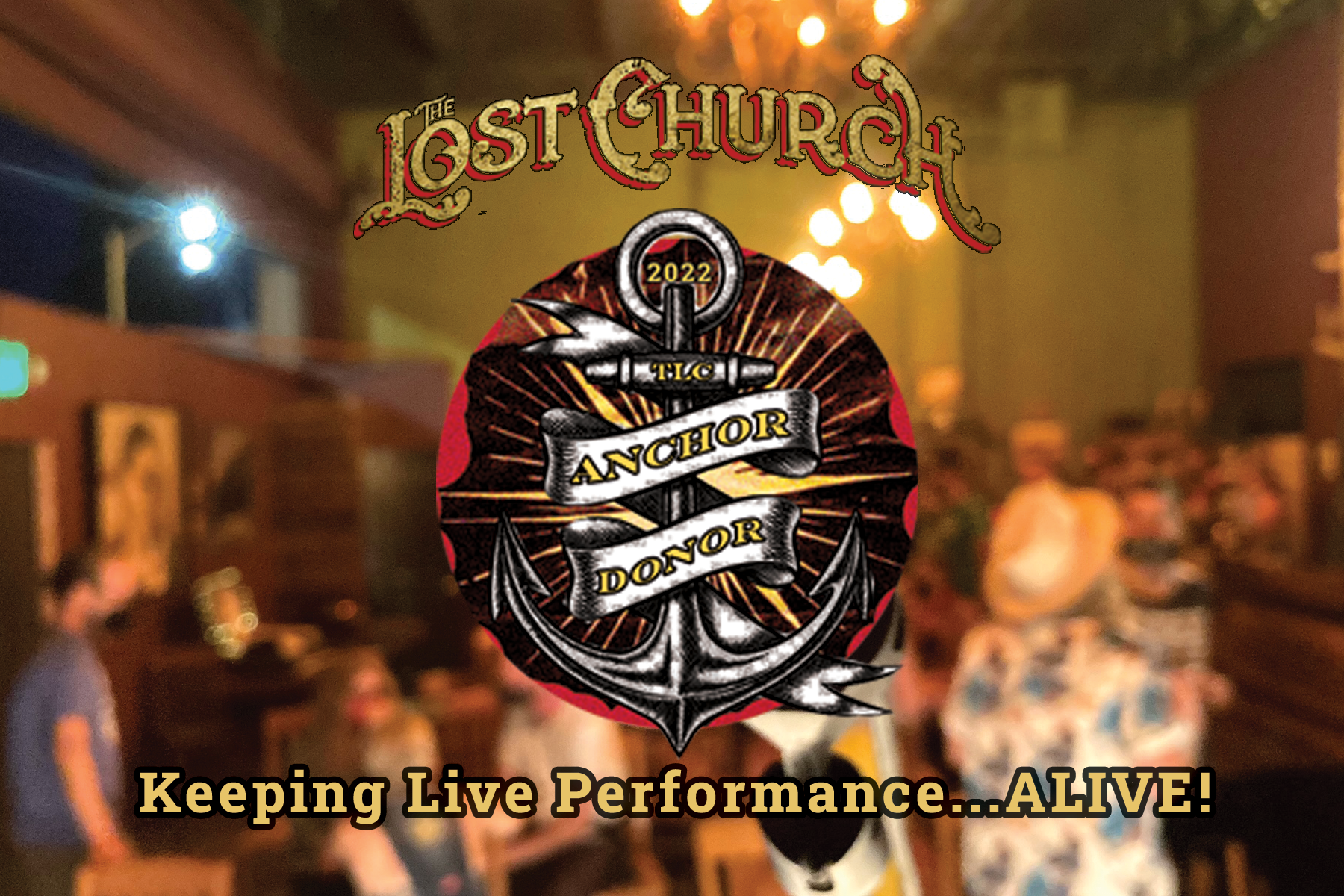 Our 2nd annual May Anchor Donor Drive kicks off next month!
ANCHORS AWAY!
Once again we have a fantastic video showcase airing on our YouTube and Facebook Pages on
Wednesday, May 11th
7pm PST
Tune in online for performances from an array of Bay Area artists and visits with our TLC Team.
Our Anchor Donors are the backbone of our existence.
Thank you to our current Anchors and we hope many more jump on board during the Anchor Donor Drive!
CLICK the IMAGE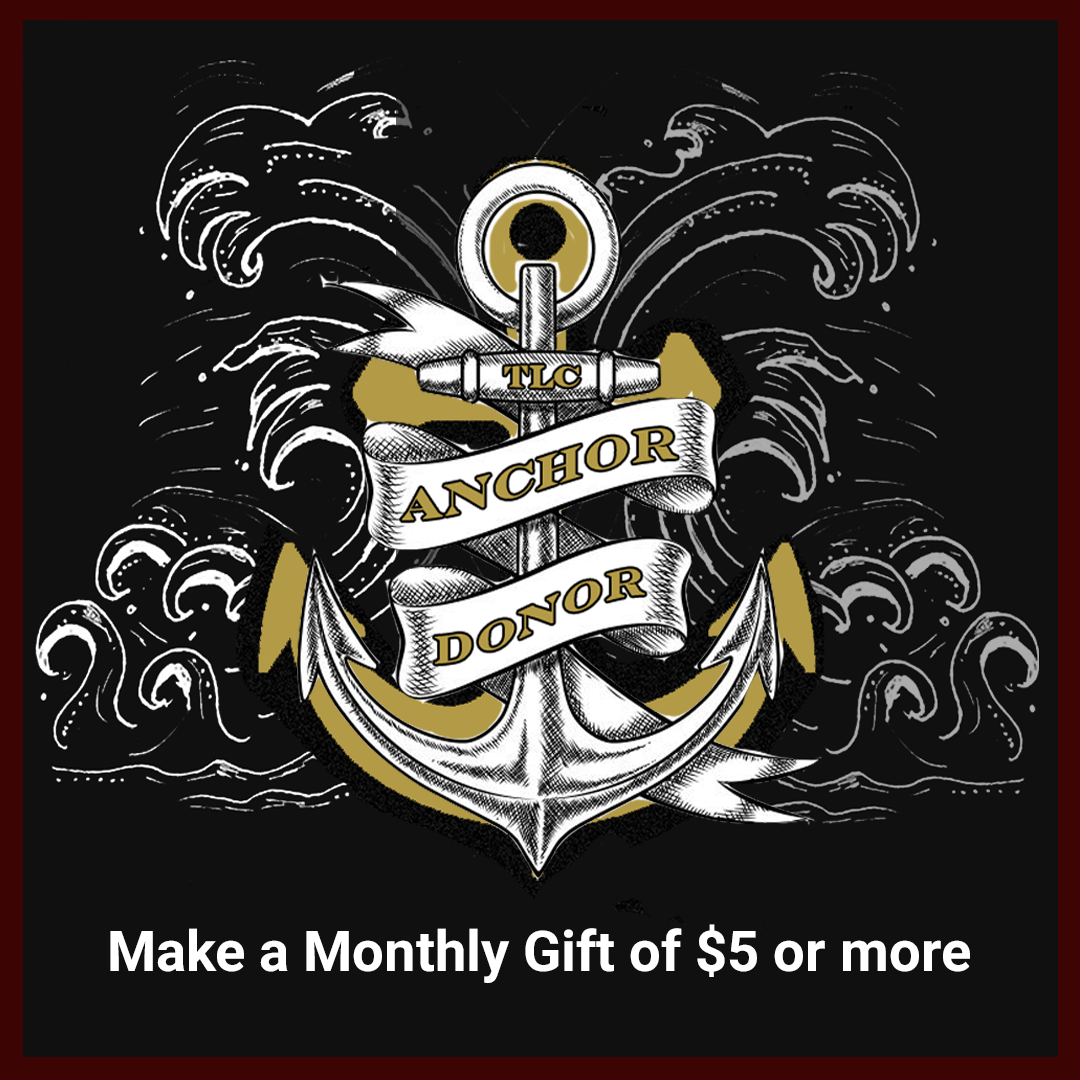 From Your Everlovin' Editor
Hiya,
Things are moving and grooving here at TLC HQ.
April is wrapping up with some sweet Santa Rosa music showcases and then we hit the ground running in May with AVFest on May 6th — the very first film festival at our Santa Rosa theater.
How is spring treating you?
Love,
Michele & The Lost Church
Email us at hq@thelostchurch.org with your questions and comments.
West of Twin Peaks Radio with MJ Call
Fridays 12-2pm PST on Lost Church Free Radio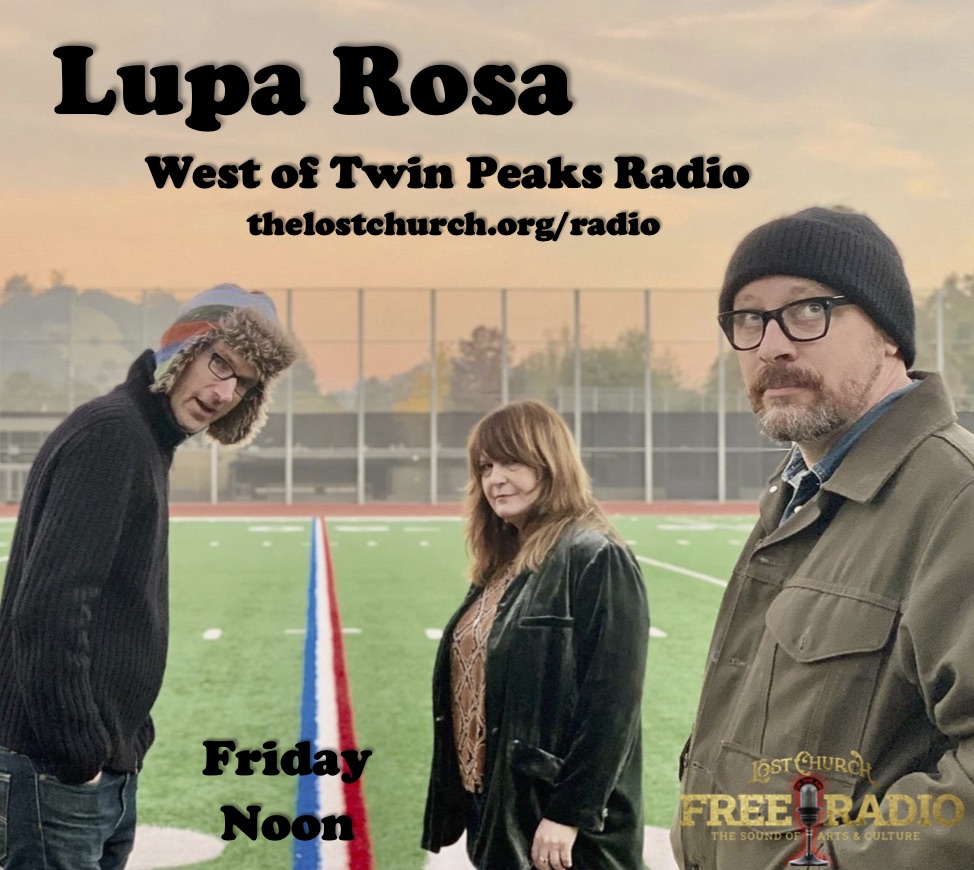 Friday, April 29th edition of WoTP Radio features
Lupa Rosa
The LUPA ROSA origin story is quintessential Bay Area.  
Neil Rodenmeyer, Julie Zielinski and Nyles Lannon met as a result of their love of music and need for home improvements.
But ironically it was lockdown that freed them up to start making music together.  
Hear their story and their fantastic music this FRIDAY at NOON on an all-new WEST OF TWIN PEAKS RADIO.
Plus of course, two hours of brand, spankin' new music from the Bay and beyond.
Tune in FRIDAY. NOON.  THE LOST CHURCH FREE RADIO — MJ Call
New Month = New Episodes for all Lost Church Free Radio Shows
These are the last few days to catch the April Episodes
Many of our shows on Lost Church Free Radio feature a new episode at the top of the month and then encore airings every week after.
This week is the final air dates of:
WED 4/27 Johnny Tripod Happy Hour – Episode 7
WED 4/27 Deep Dive/Cool Types featuring Soriah (last episode of Darwin's show for now as it's going on hiatus for an indefinite amount of time)
THUR 4/28 Color Coded Symphony On-the-Air, Episode 3 featuring The Rhapsody
FRI  4/29 All Your Favorite Music Is…(Probably), Episode 4
FRI 4/29 Tranimal Radio Hour, Episode 6
Our Full Radio Schedule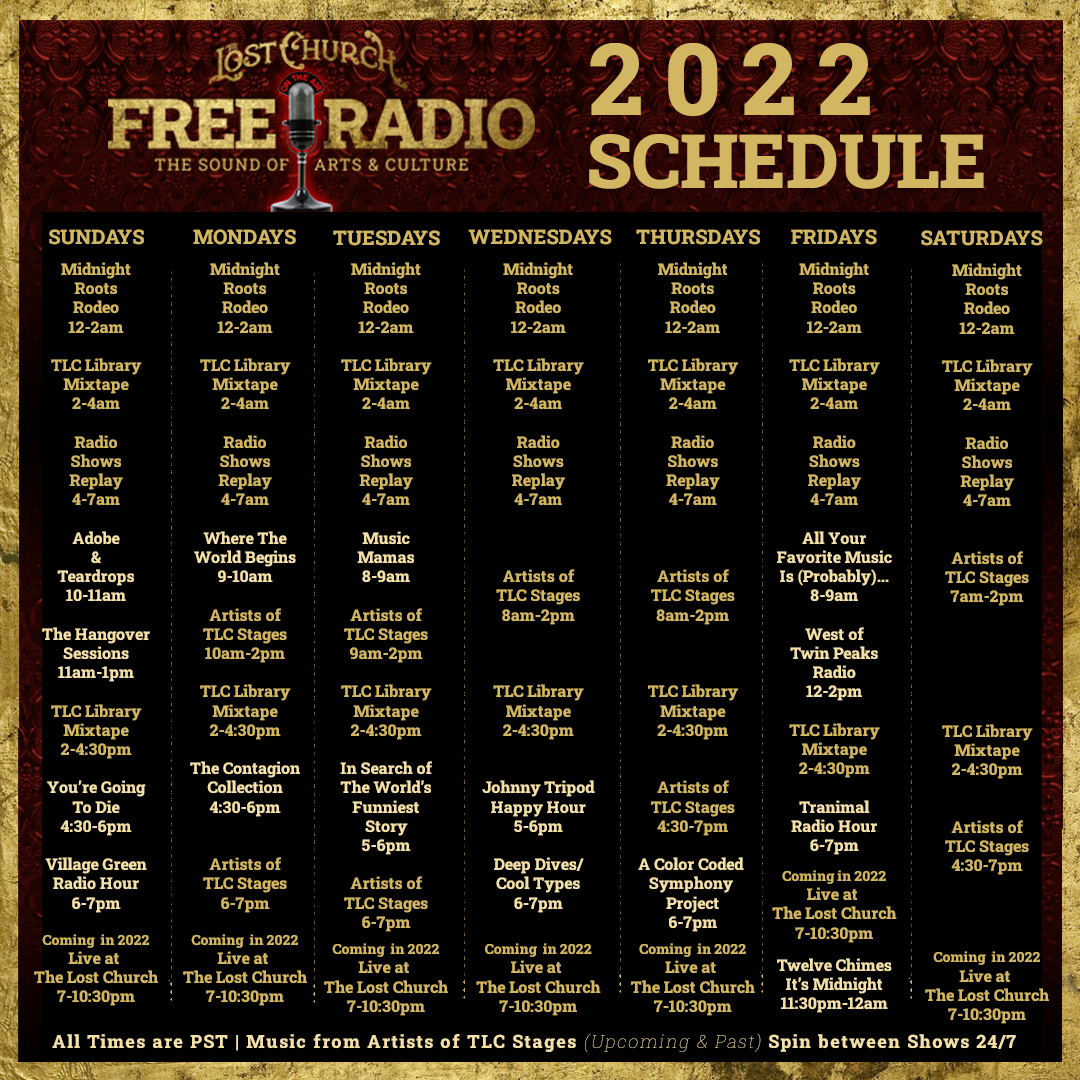 We feature a mix of original conversations about music and motherhood or about your favorite songs and their deeper meanings or about our shared mortality and love of living. Our station also features uniquely curated travels through the world of local and national new music of all genres, hilarious true stories, old-time radio theater horror and suspense, audio memoirs, interviews with world renowned artists, plus music from artists who have graced our theater stages or are about to, and much more!
Private Event Rentals at TLC Santa Rosa
Let's Party!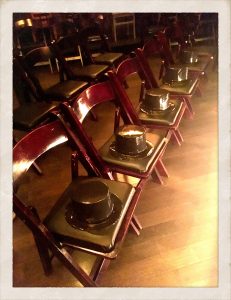 Looking for a charming, easy, memorable, and fun place for your  Birthday, Anniversary, New Year Party or Company Party?
Contact us to find out more about our  Private Event Rentals in Santa Rosa.
A private event in our beautiful, rather eccentric theater is a party or event that your guests will really remember.
---