---
"If you've been there before you know how much love and care is put into the spaces…" Aireene & the Itch (Oakland based artist)
Be a part of our fertile Northern California Arts Eco-system with a tax deductible donation of $5, $15, $25, $100 or more
Thank you!
---

December 14-20th
– Masks are encouraged, but not required
TONIGHT! Wednesday, December 14th | Doors at 7:30 Show 8:15-10:30pm – MAGIC & MENTALISM
Brad Barton, Reality Thief
Brad Barton, Reality Thief casts a spell of mystery, mischief, and hilarity. Performing for over 30 years, Brad combines magic, psychology, comedy, mind reading, and audience participation to create an unforgettable experience for everyone involved. He was the special guest performer for Prince's final performance at the San Francisco Fillmore, and is the only magician ever known to steal music legend Tom Waits' watch!
"Wow. You're good. You should have your own TV show." – Shaquille O'Neal
---
POSTPONED due to COVID — Friday, December 16th | Doors at 7:30 Show 8:15-10:30pm – SONGWRITER ROCK MUSIC
John Courage Trio + The Bribes
The new March date will be announced soon! All tickets will be honored or refunded.
POSTPONED due to COVID — Saturday, December 17th | Doors at 7:30 Show 8:15-10:30pm – SINGER-SONGWRITER/FOLK
Megan Keely (CD Release) and Alex Stanley
The new March date will be announced soon! All tickets will be honored or refunded.
---
Yes, friends — you read this right. ALL of our TLC San Francisco weekend shows have been CANCELED or postponed.
Thankfully, the artists are recovering well and we will see them in early 2023.
But, we will not be able to recover the income from this weekend's shows. Please consider an End of Year Donation to help us keep the lights on when we have these unpredictable situations occur.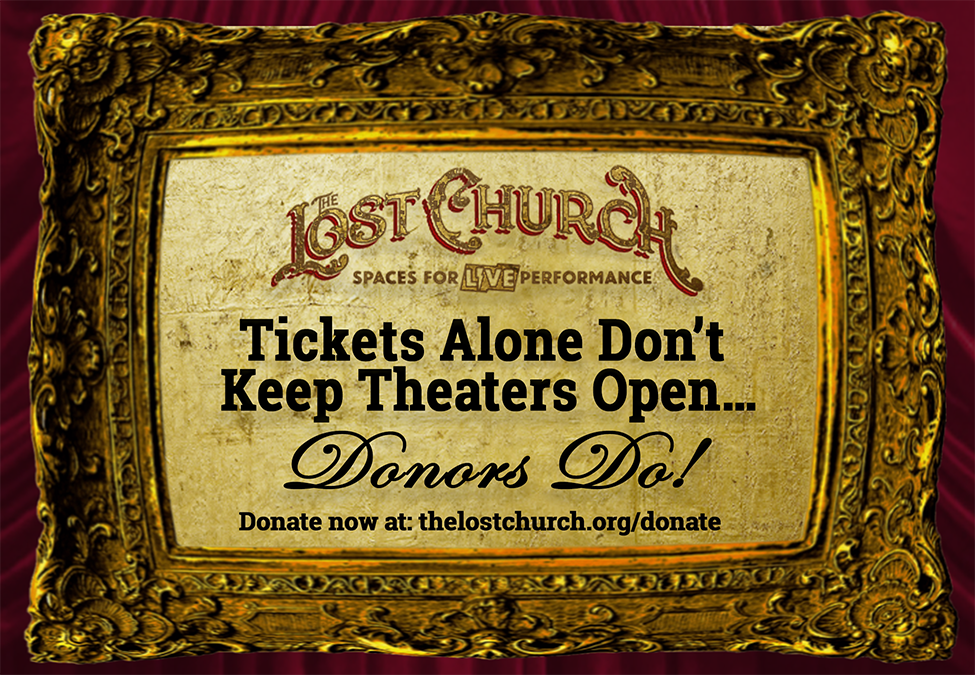 ---
The Lost Church San Francisco is located at 988 Columbus Avenue at Chestnut Street in North Beach
(26-min from Oakland, 33-min from San Rafael, 52-min from Vallejo, 1 hour and 6-min from Santa Rosa)
---

SAN FRANCISCO
SUN January 29th Aireene & The Itch + The Sampaguitas – AMERICANA/FILIPINO music TIX
"A rare space that actually puts musicians and performers first…" Kerry Conlan of Parson Jones (Santa Rosa based artist).

December 14-20th
– Masks are encouraged, but not required
Thursday, December 15th | Doors at 7:30 Show 8:15-10:30pm – SONGWRITING & STORIES
TLC Song Service w/ Audio Angel, Eric Butterfield, Orion Rush
Every third Thursday, three songwriters share the spotlight with insights into the craft of the song from inspiration to final form. December 15th features Audio Angel with her fiery stage presence and demanding passion for musical diversity with a vengeance. Eric Butterfield's songs, inspired by travel and modern life, have appeared in TV show episodes on major networks and Orion Rush aka Ryan Rushworth, blends experimental indie and acoustic pop.
Recommended if you like: The creative songwriting process
---
Sunday, December 18th | Doors at 7:30 Show 8:15-10:30pm – AMERICANA IMPROV
An Afternoon of Music & Mayhem with Joe Craven and Sheridan Malone
Unforgettable music, mischief and mayhem is guaranteed with the magical, super talented Joe Craven and fellow multi-instrumentalist Sheridan Malone. Craven is a musical madman with anything that has strings attached: violin, mandolin, tin can, bedpan, cookie tin, tenor guitar/banjo, mouth bow, to name a few and Malone has performed in many genres including opera and musical theater.
Recommended if you like: Steve Polz, Painted Mandolin, Achilles Wheel
---
The Lost Church Santa Rosa is located on Ross Street (between Mendocino & B) in Downtown Santa Rosa
Evening performances end at 10:30pm
(23-min from Petaluma, 40-min from San Rafael, 1 hr 6-min from San Francisco, 1 hr 9-min from Oakland)
We're offering full refunds for non-attendance or cancelations due to COVID exposure, so there is no risk in showing your support by getting advanced tickets.
ADA Accessible.
---

SANTA ROSA
SUN January 8th – 4-7pm Matinée: Nakarat (SF) & Gradina (BALKAN MUSIC) TIX
FRI January 20th – John Courage Trio and Mike Hellman (ROCK/AMERICANA) TIX
---
---
FOR BOTH SAN FRANCISCO & SANTA ROSA THEATERS
Seating is First Come, First Served.
All Ages are welcome
(Except for babies, children, and adults who cannot focus for two hours and enjoy the performance)
Evening performances end at 10:30pm
We're offering full refunds for non-attendance or cancelations due to COVID exposure, so there is no risk in showing your support by getting advanced tickets.
ADA Accessible elevator is available.
---
Our Current Safety Protocols
Vaccines, boosters, and masks are strongly encouraged, but are not required as per local Public Health Policy.
---

Elizabeth Cline – Co-founder, Co-Creative Director, and Finance Director
Local writer, musician, public school teacher and Board Member of The Lost Church .Org, Dawn Mermer will be introducing you to a member of our staff in this series.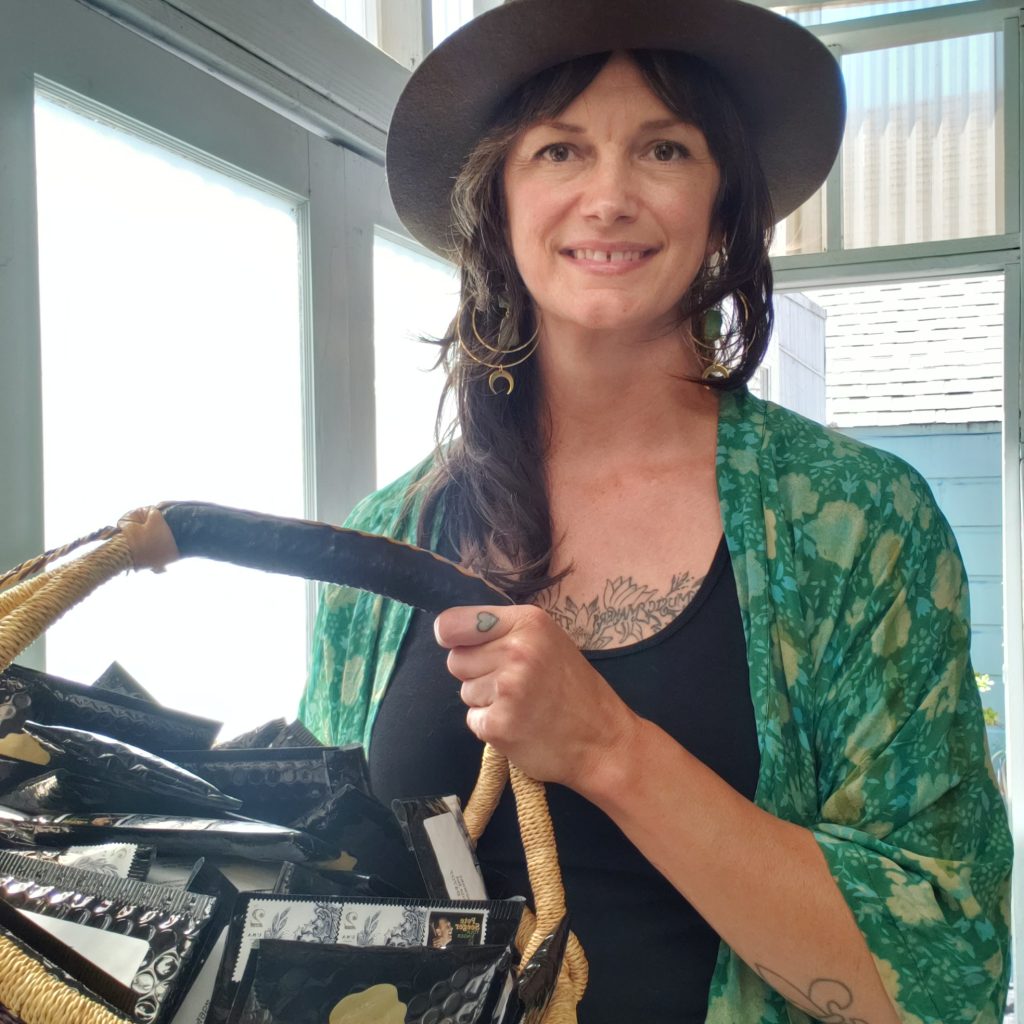 "'Oh, you're visiting San Francisco? The Lost Church is where you should go!' We want it to be San Francisco's top ten places to visit. I want us to be in travel guides."
This is the vision The Lost Church co-founder, co-creative director, and financial director Elizabeth Cline has for the non-profit live performance space organization. "I want it to be like an institutional place. A landmark for years to come. A must see when you're visiting San Francisco."
The Lost Church's new North Beach theater is a step towards that goal. At 100 seats, it's twice the size of the now-shuttered, original theater on Capp Street in the Mission. "I'm envisioning artists who have already come on board with us to expand a little bit and to reach a larger audience, and for more touring artists to like making us one of their stops," Cline said.
The new theater as a tourist destination widens the reach of the venue and of the artists. "We have the potential for a lot of people traveling to SF to come here. This is where I feel we'll make ourselves a landmark because people will know about us. It's not just this small little place people can't find anymore. This will put us on the map. It will be a tourist destination. It will solidify us in SF history. Given the location and the size of it, a larger, more diverse population will know about us, beyond the local patronage. It expands the reach of who knows about us."
Although TLC's reach is expanding beyond the community, community is the guide post in everything the organization decides. Not being driven by profits has allowed TLC to focus on community and to book acts that may not sell out but get the exposure to grow their audience. "It makes sense that we're a non-profit and not driven by sales and profit because we really are about the community. We're not about building a business to sell one day," Cline said. "It's important to us to be a non-profit so that through grants, donations, and ticket sales we can offer a space to all people to perform. You don't have to have a huge draw to play, you can be a smaller artist and still play, and that's made possible by being a non-profit. So it is important to be a non-profit. It's how we can best serve the community and the artists. It allows you to be more artistically focused on the shows as opposed to monetarily focused on whether an artist is going to make you money or not."
Thirteen years ago, when Elizabeth and her husband, co-founder and executive/creative director Brett Cline, opened The Lost Church on Capp Street in the building they owned and lived in, they couldn't imagine what it's becoming. "We were in a band (Juanita and the Rabbit) and looking to settle and set our roots in. We were thinking we could start a theater where we could also perform. Coming from a background of being musicians we thought about what kind of venue we'd like to play that also did theater and other performances. It was the logical next step in our evolution as musicians."
In the beginning, she tended bar, put together the website, and did ticket sales while Brett was writing the plays and doing booking and hosting. Michele Kappel came on board helping with booking, then they started hiring more people to help.
"There would be no Lost church without Lizzie. She's the backbone," Brett said. "She's the one who made the theater all beautiful and awesome in the beginning. And she handles all the gnarly back-end stuff, like getting us our 501 (c)(3), doing payroll, getting retirement packages for our staff, handling all of the legal stuff. She does it all while being gracious and gorgeous and full of light and love."
The Sacramento native moved to San Francisco when she met and married Brett in 1999. Cline has a background in design, fashion, and interiors. She had her own clothing company and did interior draping in large scale commercial applications. When you walk in the North Beach and Santa Rosa Lost Churches, you enter a lush, intimate space that the Clines envisioned and Elizabeth designed. "So we combined our talents of industrial interior design and Brett with audio and visuals. Now, I'm focused on my deep passion for jewelry and the visionary creations with my jewelry, wall hangings, and altar art." Under the moniker Dreamers of Dreams, the pieces look like an extension of that TLC aesthetic. shopdreamersofdreams.com
Besides the vision for The Lost Church to become a tourist destination and beacon for the local community, Cline is also looking to create a legacy for future generations. "I think within California we have places, like Sacramento, Long Beach, or L.A. where we can find the right communities that have a need for us and have the right people to support it. I think The Lost Church can be a guide or a role model for other places where diverse artists can be heard. We need to find where that need is and if it's a fit then it's magic."
Creating that magic is a mission behind The Lost Church. "I've cried at my fair share of shows at the beauty of it all," Cline said. "Those were magical times the first eight years of the first space. Magical and very sweet times in our first space. I'm lucky enough to have met the amazing people I have through The Lost Church. It's really created a larger family. I can't imagine my life without all of this."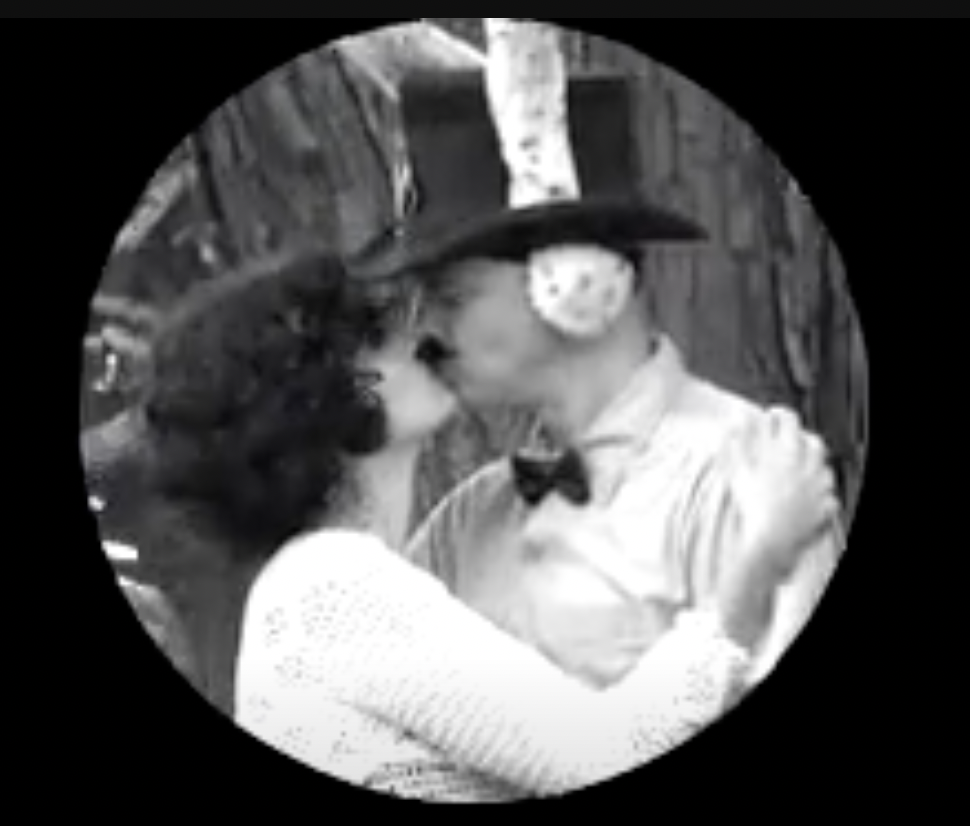 From Your Everlovin' Editor
Hello,
What a week. Yes, we've had some cancelations, again (9 in the past month), but oh, the shows that are coming up will be brilliant performances filled with loads of fun and great stories.
Fortunately we have One Time and Anchor Donors to help out during these unexpected closures. Thanks to your support we've hit the $3,000 mark of our $20,000 End of Year Fundraiser Goal.
We're looking for a Matching Donor to lend a hand. Do you know of any businesses or people who might be able to do this? Email us at the link below, please.
It's good to know that you're with us during the ups and downs. We have some pretty great ups ahead in 2023 and can't wait to share with you what we have on deck.
Love,
Michele & The Lost Church
Email us at hq@thelostchurch.org with your Matching Donor suggestions, questions and comments, testimonials…and to talk about Rentals!
TLC Monthly Residencies Spotlight:
TLC Song Service — every 3rd Thursday at TLC Santa Rosa
It's support from Donors like you that allow us to host Monthly Residencies like this.
Thank you!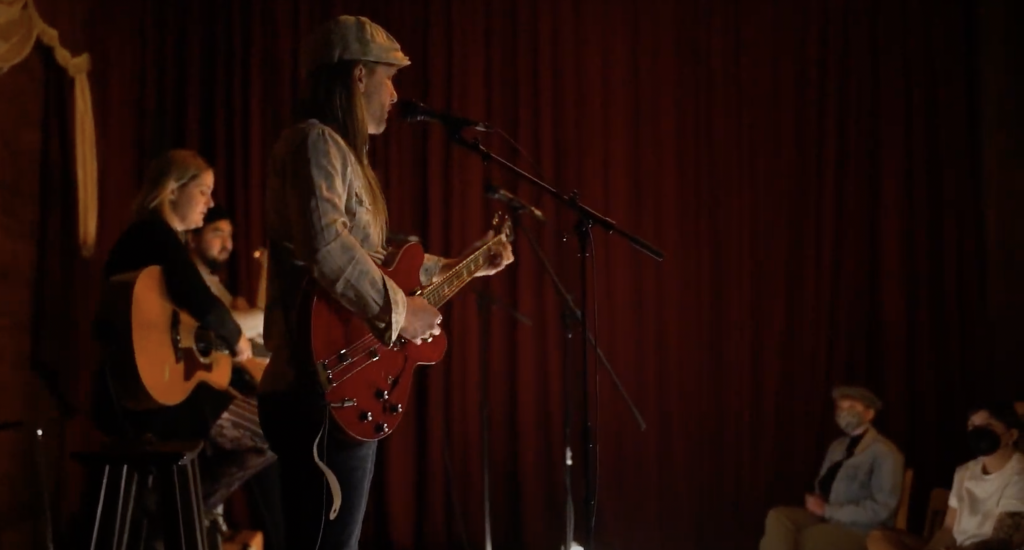 Song Service in Santa Rosa has been happening continuously for a year with three artists on each show. Locals share their songs, process, and inspiration with each other and create a unique bond on stage and with the audience.
Spotlighting the wealth of diverse talent within the area, these third Thursdays of the month have blossomed as a reflection of current states for gigging musicians and a spot of inspiration to those debuting new originals.
In a time when many creatives secreted their process away, giving this flavor of insight provides patrons something special to chew on regularly.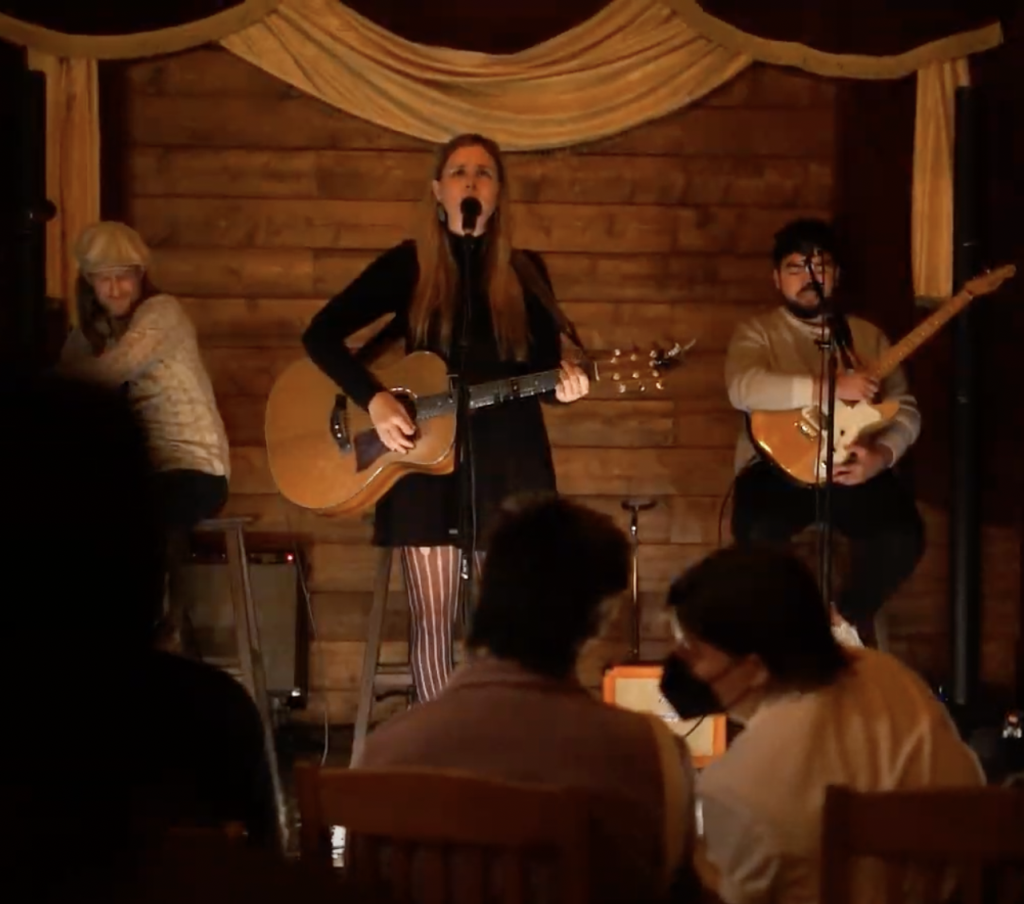 TLC Song Service performers Sam Cole, Sally Haggard, and From, Jacob (Photos by Mickale Jones Photography)
See TLC Song Service in action on December 15th
10% Off Private Event Rentals at TLC Santa Rosa and TLC San Francisco
A private event in our beautiful and rather eccentric theater is a party or event that your guests will really remember.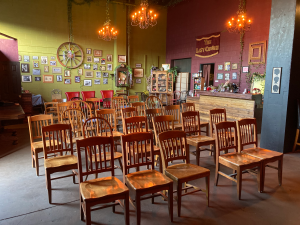 Daytime is delightful at The Lost Church Santa Rosa (as is the evening).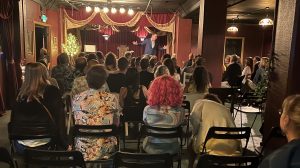 –photo by Bobbee Cline
Brad Barton, Reality Thief at The Lost Church San Francisco.
Rent our theater and hire Brad to perform at your holiday party at either theater in SF or Santa Rosa!
We've extended our 10% off special through to January 31st.
Amplifying Community News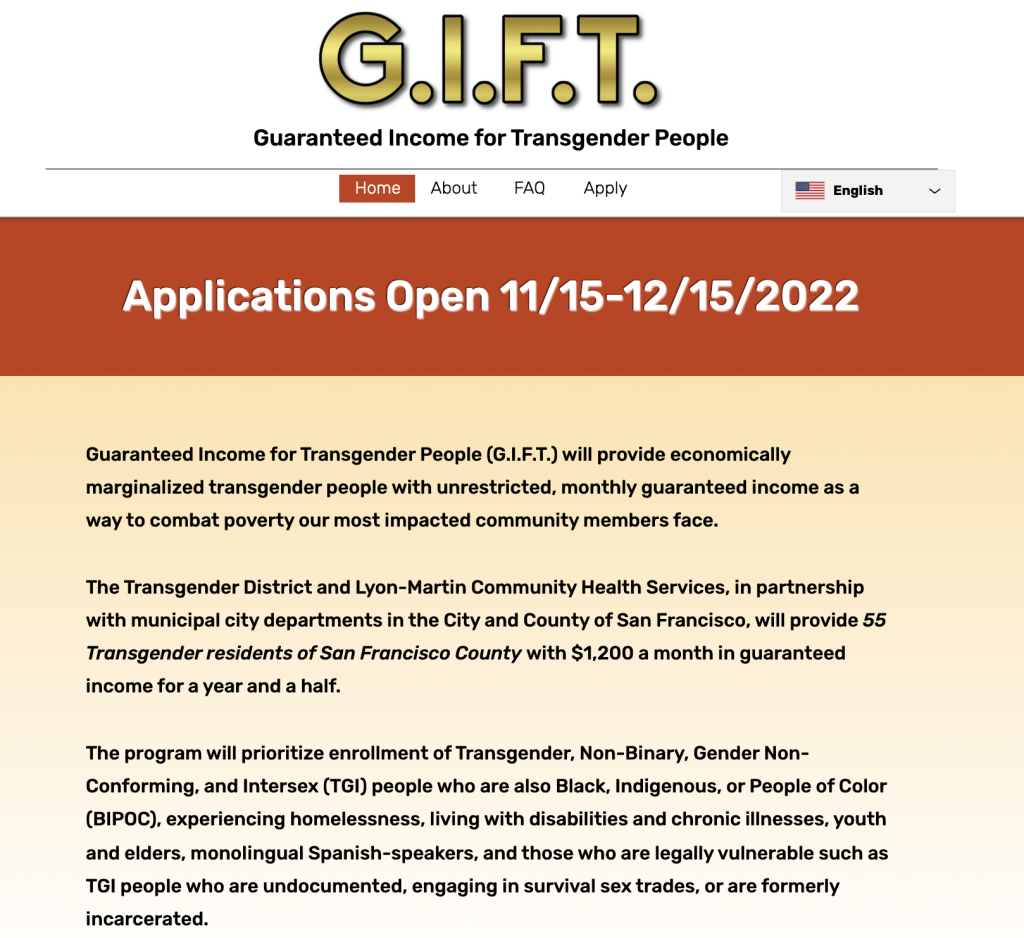 The GIFT program will offer 55 trans people in San Francisco a guaranteed income of $1,200 per month, for 18 months — starting in January 2023 and ending in June 2024.
The funds will be given to participants via a new debit Visa card, which the program will reload with a fresh $1,200 each month.
Aubrey Davis, executive associate with the Transgender District, points out that many trans people in San Francisco continue to struggle making ends meet, due to layoffs but also discrimination that can make it harder for them to find a job.
She says some trans folks are also dealing with homelessness and housing insecurity, after being pushed out by family.
"What this program is supposed to do is help the situation — make it possible for people to support themselves, for them to just have a little bit more ease with their finances," Davis said. She added that by receiving direct financial assistance each month to cover some essential expenses, folks living in one of the most expensive cities in the country will be getting some sort of lifeline.
If you or someone you know is eligible for Guaranteed Income for Transgender People apply before December 15th at
Volunteer Needed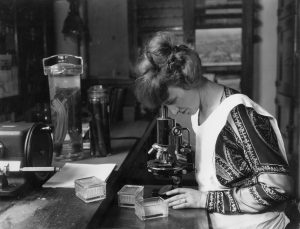 We have an admin/research project in need of a clever, curious, and brilliant volunteer.
TASK: Create a spreadsheet of local San Francisco Hotels for postcard distribution.
HOURS: approximately 3-5 hours total.
Please reach out to Michele at hq@thelostchurch.org if you're available and interested.
THANK YOU!
F.A.Q.
Answers to your burning inquiries.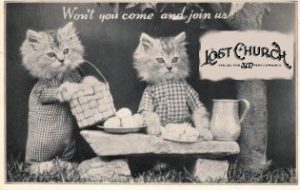 Find the answers to your questions by visiting https://thelostchurch.org/faq
---