---
This Week on our Santa Rosa Stage
Located on Ross Street (between Mendocino & B) in Downtown Santa Rosa
(23-min from Petaluma, 40-min from San Rafael, 1 hr 6-min from San Francisco, 1 hr 9-min from Oakland)
Matinee performances end at 5pm | Evening performances end at 10:30pm
---
Saturday, March 5th | Doors at 7:30 Show 8:15-10:30pm
Freedy Johnston supported by Doug Jayne with Allen Sudduth
Freedy Johnston is a New York City–based singer-songwriter originally from Kinsley, Kansas. Johnston's songs are often about troubled loners, and cover topics like heartbreak, alienation, and disappointment. Known for his songcraft, he has been described as a "songwriter's songwriter."
Doug Jayne is a singer-songwriter who is a member of the Americana band, Laughing Gravy and also fronts the folk-rock group ClusterFolk. Doug has released 3 solo albums plus Laughing Gravy's "A Tribute to Gram Parsons." Doug formed Jackalope Records in 1996, an indie label that has released many local artist compilations that benefit KRCB 104.9 FM, where Doug currently hosts Midday Music. Doug is a partner in the Next Record Store, serving Santa Rosa music lovers since 1983.
Allen Sudduth is a versatile guitarist who plays in ClusterFolk, and is a member of The Ruminators.
Recommended If You Like:
Nick Lowe, Lucinda Williams, Tom Petty, Matthew Sweet, Aimee Mann
---
Sunday, March 6th | Doors at 2:00pm Show 2:45-5pm
Words & Music By…Songwriters In-the-Round with Emily Lois, John Roy Zat, Michael Capella, Al Haas, and Chris Samson —
SOLD OUT! Thank you!
---
Thursday, March 10th | Doors at 7:30 Show 8:15-10:30pm
Loud As Folk: Joshua James Jackson with Sebastian Saint James, Zöe Winter, and hosted by Spike McGuire.
Our 2nd Thursday Monthly Residency!
This Showcase was rescheduled from January 13th. All tickets for the previous date will be honored.
Loud As Folk (every 2nd Thursday at The Lost Church Santa Rosa) is a hub of the west coast songwriting scene focused on highlighting emerging artists with distinct approaches to all genres of American roots music. In the process of bringing these acts together for performances, a beautiful community naturally formed with artists and audience members alike. Now LAF is a global network of songwriters who collaborate, tour, and record in ever changing combinations. The organization is based in Reno, NV and operated by founder Spike McGuire and VP Greg Gilmore. Their dedication remains to preserving the craft of songwriting, whether it's through your stereo or from the stage.
Joshua James Jackson is a multi instrumentalist and internationally touring singer songwriter from Oakland, CA. Triple J has had just about every musical role, from trumpet in an orchestra to rock n roll guitarist, bluegrass bassist to live sampling Dr. Phil on a handheld tv in a funk band, and everything in between. Music has taken Triple J to every corner of the USA and across the globe— just like a good fried chicken recipe. These days, JJJ serves up his stories and songs solo or with a band like a home cooked meal, complete with jokes, tears and (in the old days) hugs.
Spike McGuire is an internationally touring artist that has performed in 16 states and 5 countries, as well as a GraphTech Guitar Labs endorsed artist. McGuire has spent the last decade drawing parallels between the ethos of punk rock and the spirit of folk music by building community and engaging listeners with his message. He doesn't claim to have the answers, but he has dedicated himself to traveling the world, asking the questions, and starting the conversations. On the rich spectrum of folk music, Spike resides decidedly closer to Pete Seeger than Peter, Paul, and Mary.
Coastal Sonoma County singer-songwriter Zoë Winter lulls the heart with lilting and enchanting melodies akin to Laura Marling, Joni Mitchell & Nick Drake.
Sebastian Saint James' years of self promoted touring, grinding it out on sidewalks, in bars, clubs, theaters, on festival stages and just about anywhere else someone can make a buck playing original music is starting to pay off. His work ethic and drive is making this North Bay native a fast rising star beyond local circles and his ever growing fan base gives him no reason to slow down. Inspiration and his continued pursuit to share messages of love and longing mixed with an edge that stems from part vintage – part modern approach to writing and production there's no telling, but the best is yet to come for this young writer.
In the past Sebastian has been voted People's Choice Best Performer in Sonoma County, has received 3 other North Bay Music Awards and an award from the West Coast Songwriters Association.
Recommended If You Like:
John Prine, Tom Waits, Al Green, Wilco, The Highway Poets, Joni Mitchell
---
We're offering full refunds for non-attendance or cancelations due to COVID concerns, so there is no risk in showing your support by getting advanced tickets.
---
Last Call for Letters of Support for our Entertainment Commission Hearing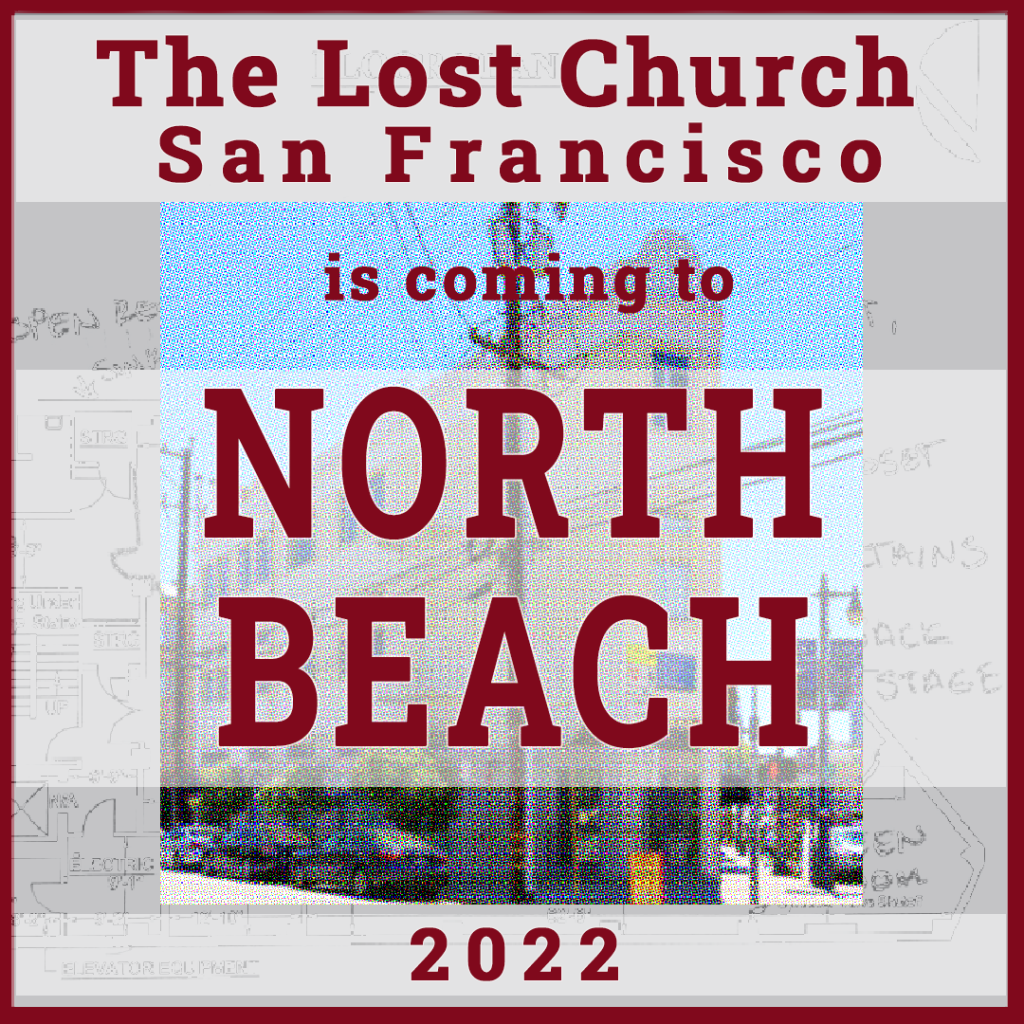 We need your Letters of Support to balance the Letters of Opposition to our new theater.
We're putting together a presentation for our upcoming Entertainment Commission Hearing where they consider us for a permit to host live performances. It's a BIG DEAL.
Please write a Letter of Support for our new theater in North Beach and email it to janitor@thelostchurch.org by March 4th.
Here's an example of a Letter of Support if you're not sure what to write, but want to help. It's great if you could personalize it in some way and if you're an SF resident it's important to note that.
Dear Entertainment Commission,
I am writing to you today with a letter of support for The Lost Church at 990 Columbus Street.
The Lost Church has a long history of providing a safe haven for performers and patrons, and is a much needed part of the San Francisco artistic community. I hope you will approve their application to be a Place of Entertainment.
Sincerely,
-Your Name
Your Email or Address
***Please email this to Brett at janitor@thelostchurch.org and do not write directly to the Entertainment Commission as they want to receive letters in an organized presentation that we are putting together.
Thanks so much for your support!
---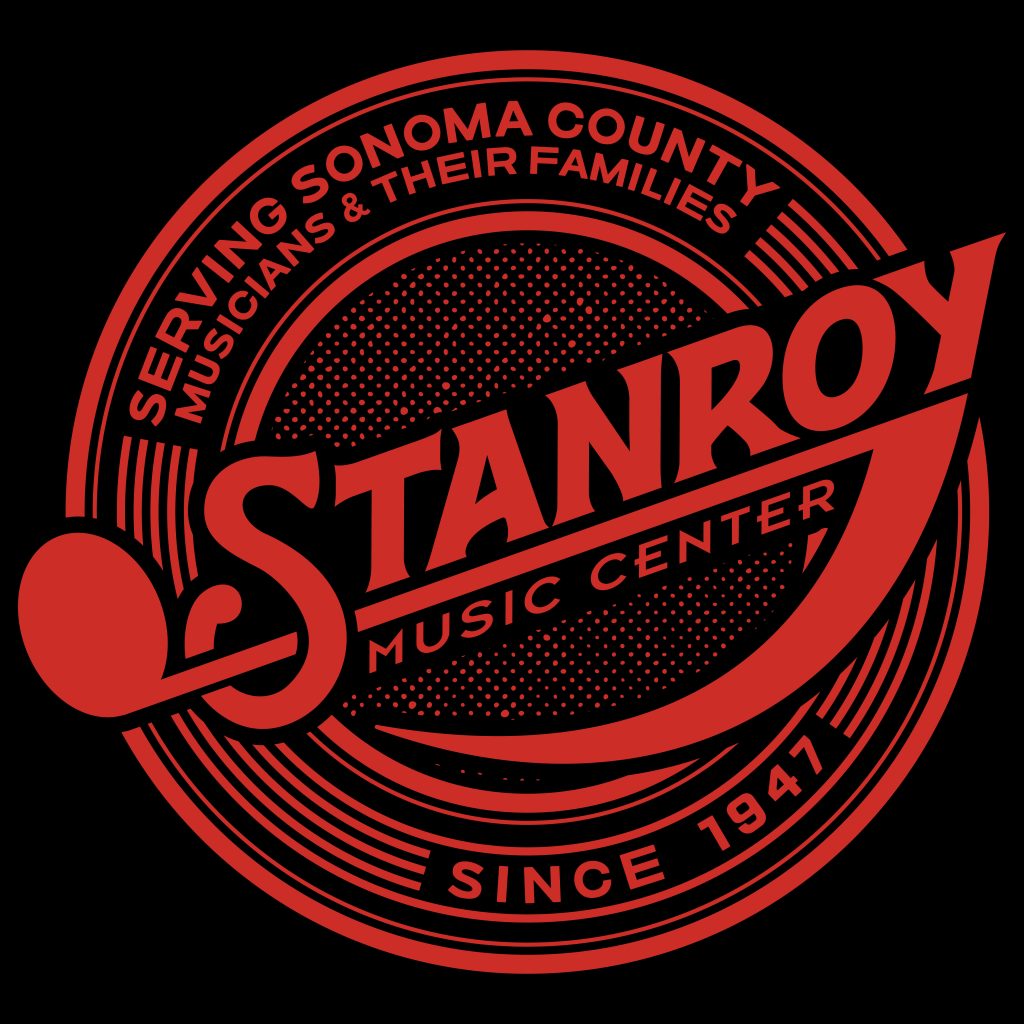 Stanroy Stories
We've long admired the variety and strength of the Sonoma County music community. In addition to the truly talented people who make their home in the Santa Rosa area we noticed another wonderful element contributing to the growth of music making here.
It's Stanroy Music Center and Steve Shirrell and Dustin Heald.
THE BACKGROUND:
"Stanroy Music Center first opened it's doors in August 1947 when the first owner, Stan Goldman, returned to his hometown after serving in various army bands during WWII. His partner/cousin Roy Chilton (Thus the name Stan-Roy) left the business to Stan after the first year. That original store grew to become the leading music store in the North Bay. In 1980 Tupper & Reed, another legacy music store located in Berkeley, bought Stanroy from Stan.
In 2013, Stanroy music Center reinvented itself once again, purchased by Dustin Heald and Steve Shirrell. In 2014 the newly renovated business moved into a newly renovated building at 850 4th street. Their 4th and final location thanks to a 99-year lease. The new storefront has plenty of space and light, comfy lesson studios, and lots of room for their legendary brass and woodwind repair shop – one of the largest instrument repair facilities in the state.
In July of 2021 Steve left ownership of the store to Dustin, although Steve still works at the store doing repairs and sales."
OUR FIRST FEATURED STANROY STORY:
"Steve Shirrell (who I call Grampa Steve) wouldn't let me pay for the guitar that we got for (my son) Indigo for his 7th birthday. He insisted on buying it for him instead with his own money. Such a wonderful man! He also lowered the studio rent for teachers when he bought the current building and moved the business even though the studios were bigger and way better than the previous location. In doing so he was paying it forward I believe because he had recently inherited some money from the death of his father and wanted to spread the love. He's just the best!" — Shawna Hervé (Singer, Voice Teacher, Native Sonoma County Artist)
---

SANTA ROSA
April 16th: Covenhoven with Daniel Steinbock
Covenhoven is nationally recognized indie artist Joel Van Horne, a multi-instrumental singer-songwriter whose rich harmonies, reedy baritone and commanding falsetto have found a home with critics and fans since 2013. Daniel Steinbock is a singer-songwriter in the sublime lyrical tradition of Sam Beam (Iron & Wine) and Neil Young, pre-apocalyptic love songs and spare folk poems fill his song book with a rare spiritual nakedness. Recommended if you like: Gregory Alan Isakov, Bon Iver, Jose Gonzalez, Hiss Golden Messenger, Adrianne Lenker, Blake Mills, Neil Young
April 26th: Anna Tivel (Portland)
Anna Tivel is a Portland, OR-based songwriter who grounds her work in quiet stories of everyday struggle. She's a keen and detailed observer, and the characters in her songs come alive in small moments of beauty and despair. Recommended if you like: Lilly Hiatt, I'm With Her, Caroline Spence
May 6th: AVFest LIVE at The Lost Church
Since 2015, AVFilm (Alexander Vally Film Festival) has exhibited more than 500 films, logged thousands of volunteer hours, introduced hundreds of filmmakers to patrons in Sonoma County, and created a significant economic impact in the Northern Sonoma County region. Recommended if you like: Discovering the next local Francis Ford Coppola, Ava DuVernay, Guillermo del Toro
---
---