Coming up at TLC Santa Rosa
---
THURSDAY, November 18th:
BRAD BARTON, Reality Thief
MAGIC * MENTALISM * MISCHIEF
Performing for over 30 years, Brad Barton, Reality Thief combines magic, psychology, comedy, mind reading, and audience participation to create an unforgettable experience for everyone involved.
Brad has performed backstage at Madison Square Garden, inside Alcatraz Prison AND Grace Cathedral, as well as private homes for guests like Francis Ford Coppola and Spiderman's Andrew Garfield. He was invited to perform at rock band Phish's first Reunion Festival in 2009, was the special guest performer for Prince's final performance at the San Francisco Fillmore, and is the only magician ever known to steal music legend Tom Waits' watch!
You are truly in for a treat. Get ready for Brad Barton, Reality Thief!

"The expected was shattered on the floor, leaving eloquent shards of the unexpected. I laughed, I gasped, and then I told friends."
Mike Gordon
---
SATURDAY, November 20th:
Tuelo (South Africa) + Erica
Tuelo is a singer and songwriter creating in the space between rock, punk, and soul. She carries her traditional South African influences and polyrhythms along with her in every part of her bold and winding raw sound that can be dubbed revival rock – a place for seekers, and a take on rock that brings the cultures of travelers and migrants, like her, alive. Tuelo's music tells stories with piercing vulnerability, a rebellious passion, and captivating voice which inspired the Huffington Post to dub her "New York's Best Singer (and the world's)!". Website
Erica Ambrin is a singer/songwriter who captivates the audience with her soulful voice and dynamic style. Growing up in Southern California with a DJ father, her eclectic taste in music has influenced her writing, giving you vibes of Erykah Badu, Lauryn Hill, and The Alabama Shakes. She provides an exceptional experience through her sound and truly draws you in. Her music is raw and honest while comfortably inviting you into her space. Erica attended Hollywood Academy of the Arts and after performing throughout the LA area, moved to Sacramento and released her debut EP 'Suga'. ericaambrin.com/
---
SUNDAY, December 5th (2-5pm matinee):
Eki'Shola & Lee Vandeveer: Benefit for North Bay Organizing Project (NBOP)
Featured in PBS, NPR Tiny Desk Contest, and KQED Eki'Shola's music transcends genre, as she seamlessly draws from jazz, electronica, and soul music to create a sonic landscape all her own. A solo artist and physician, Eki'Shola uses her music as a conduit for healing. Completing her virtual tour in 2021 for her fourth solo album and inspired by observing the need for amplifying the voices of underrepresented creatives, Eki'Shola was moved to create Unmute Magazine, a digital publication featuring BIPOC artists. Justin Ciechoski will join Eki'Shola on percussion. https://www.ekishola.com
Lee Vandeveer's songs and lyrics invite the listener on a journey through biographical tales of joy, sorrow, and defiance. A musical landscape that explores the tangle of love, longing, and loss. http://leevandeveerband.com/index.html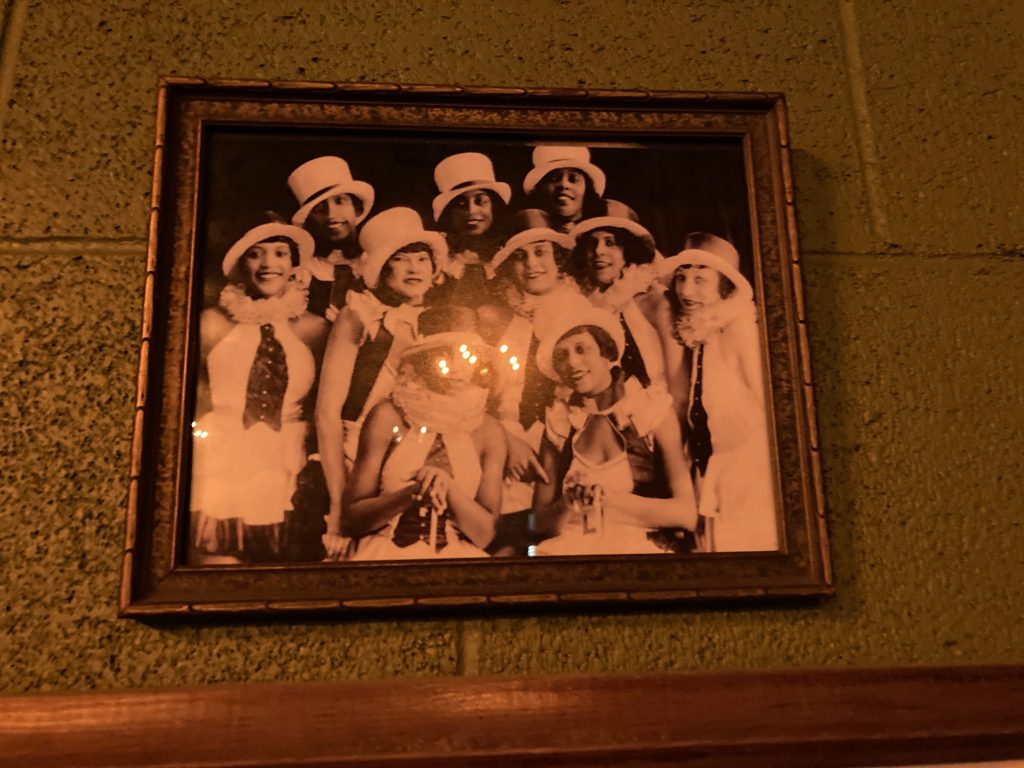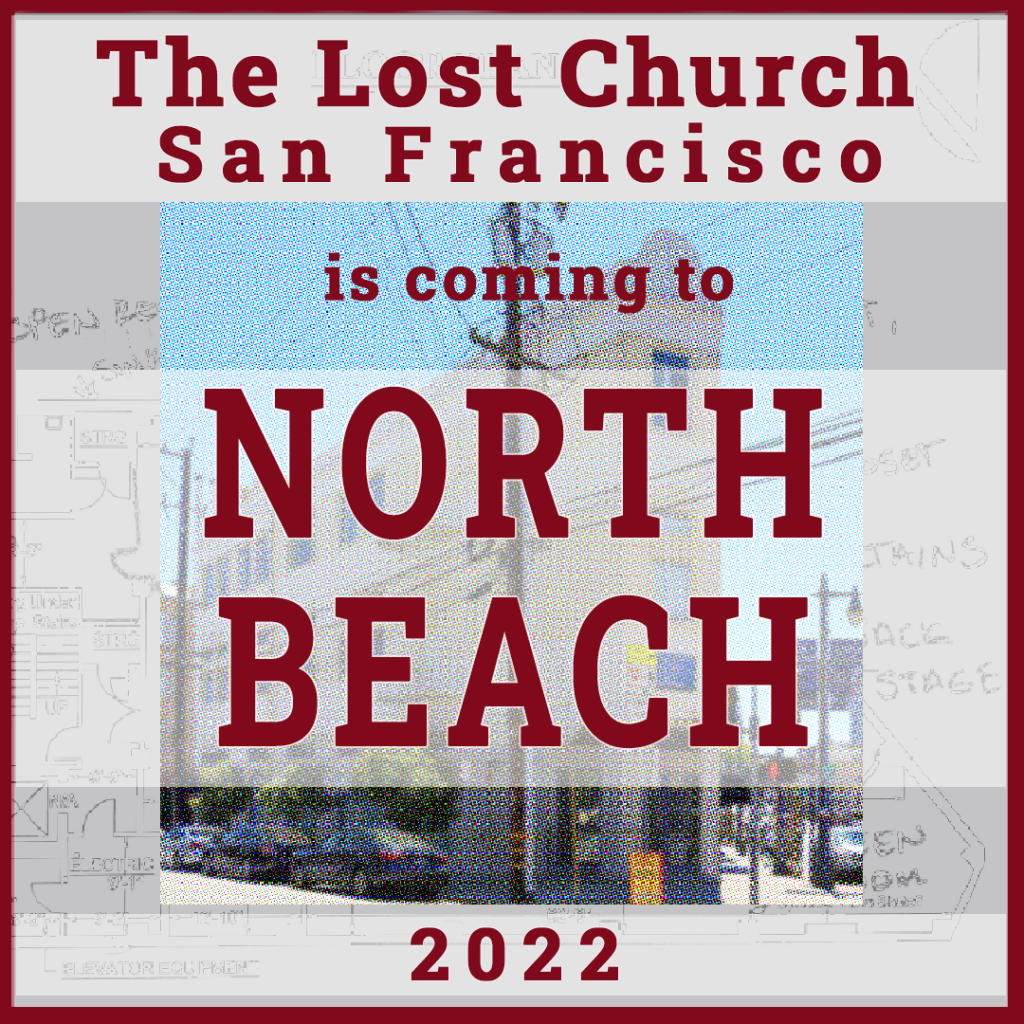 ---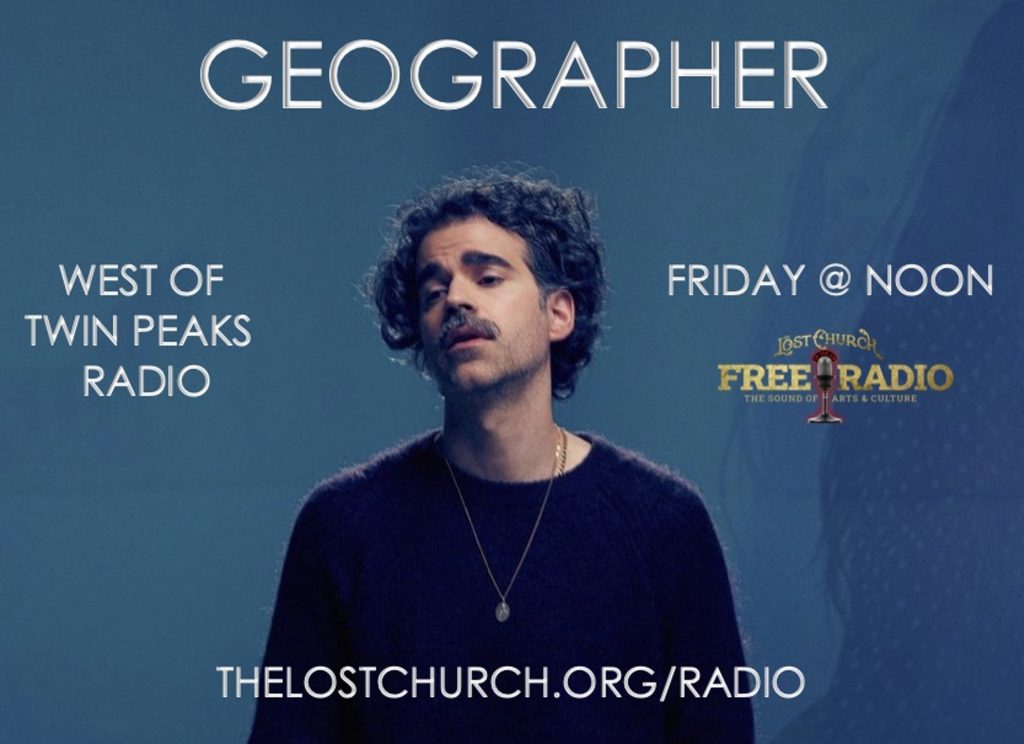 From Your Everlovin' Editor
Call for Lost Church Bulletin Submissions
We've had so much NEWS to tell you about in our Lost Church world that, lately, we haven't been able to include the essays, interviews, and other interesting articles we like to share with you.
We're excited to bring back these features each week and invite you to contribute!
This is meant to be a space for unheard voices to share their unique perspective and shine a spotlight on their favorite local and regional artists and art supporters.
Please email me at hq@thelostchurch.org if you're interested in writing a piece, an interview, a review, or a series for Lost Church Bulletin about our local and regional arts and communities.
We're jazzed to hear and share what you have to say.
Love,
Michele & The Lost Church
Holiday Rentals at TLC Santa Rosa
Let's Party!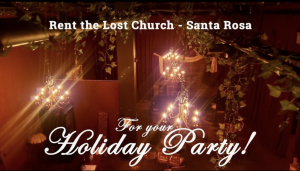 Looking for a charming, easy, memorable, and fun place for your  Family, Friends or Company Holiday Party?
To find out more about our  December Holiday Rentals in Santa Rosa.
We can't wait to get festive with you!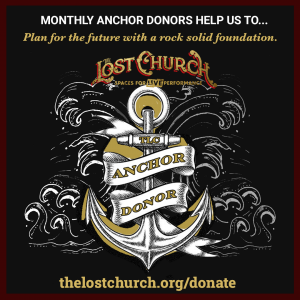 WIN TICKETS
Saturday, November 20th with South African artist Tuelo and local luminary Erica Ambrin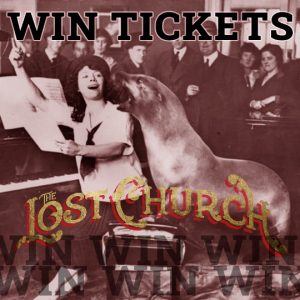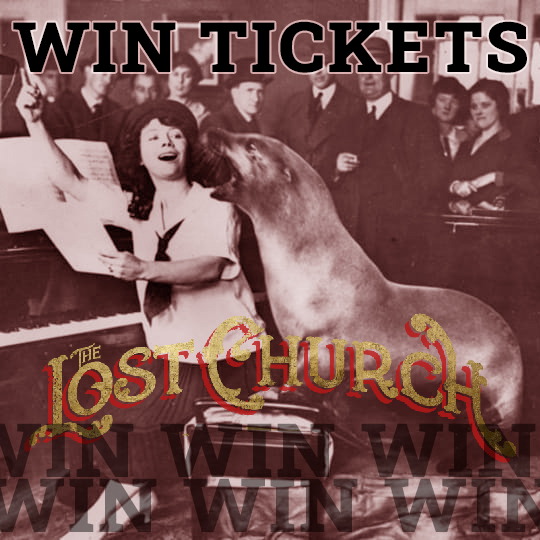 Enter to WIN a Pair of Tickets
to see Tuelo and Erica Ambrin
on Saturday, November 20th
by
***

Good luck & can't wait to see you!