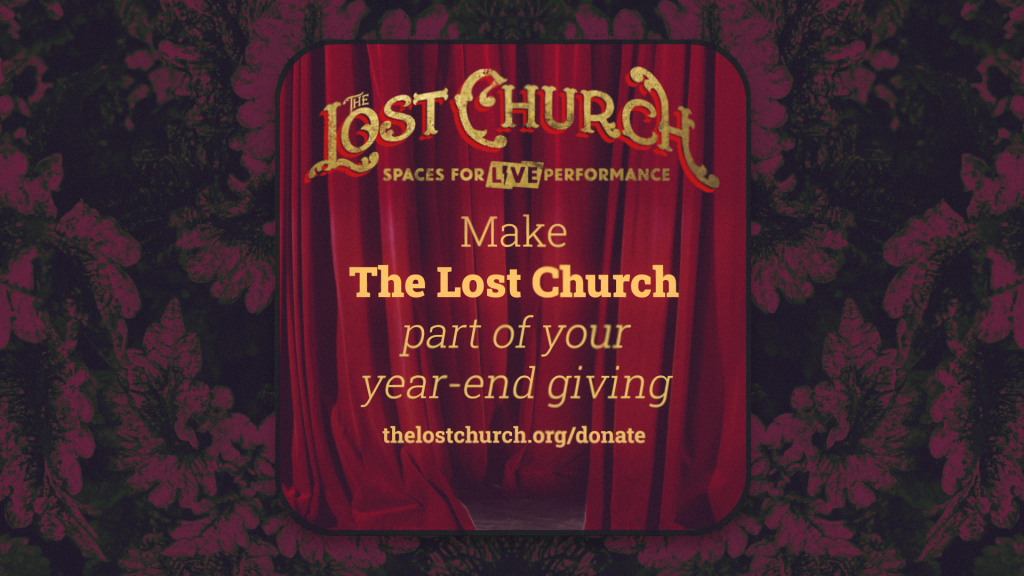 ---
Our 1st Kids Show in Santa Rosa!
Bring ALL the LITTLES (babies to big kids and the whole family are welcome) for a rollicking good time at Music with Megan's New Year's Family Jam on Thursday, December 30th
More details, tickets, and ticket giveaway below…
---
Coming up at The Lost Church Santa Rosa
Located on Ross Street (between Mendocino & B) in festive Downtown SR
90-minutes drive from San Francisco & the East Bay – come see our new theater, if you haven't, yet. Wrap up a Wine Country Day with a show! —
Matinee performances end at 5pm | Evening performances end at 10:30pm
---
Wednesday, December 22nd – Doors at 7:30 Show 8:15-10:30pm with one intermission
Song Service
(every 4th Wednesday beginning December 22nd)
An intimate evening with three artists passing the spotlight.
Expect insights into the craft of the song from inspiration to final form.
featuring...
Simoné Mosely
Faced with insurmountable odds, Sonoma County native Simoné Mosely, has pushed though obstacles most never mentally make it out of. With the boost of the 1980s hip hop golden age and the pressures of her environment, she found a way to turn her obstacles into opportunities. Utilizing figures such as Erykah Badu, India Arie and Lauren hill she shaped her sound. She strives to combine her sultry voice, poetic insight and experience to bring healing and a sense of culture to all who dive into the realm of self reflection. She invites you to be a part of her growth, basque in her relate-ability and shine on.
Ismay
Named after a town of 19 in the Northern Great Plains, Ismay represents the work of singer/songwriter Cowbirl artist Avery Hellman. Just as with the name, Ismay seeks to uncover ways in which the place we live changes us, and how the natural world provides deeper meaning. For Ismay, a life lived in rural California connects them with the landscape, providing a freedom to express gender identity, and the space to create music. Mystical lyricism, ethereal vocals, and dynamic fingerpicking on guitar are the defining features of their music. With works covering wild horses to wildfire, Ismay's sound is unmistakably connected to the landscape in which they live.

Tru Lyric
Born and raised in Santa Rosa, CA, Tru Lyric has come a long way from making music with friends while attending Analy High School. He found refuge in writing lyrics while battling his depression and anxiety and was able to grow as a musician helping others who battle with the same disease. His passion and love for music stems from what he grew up listening to during his childhood: The Temptations, Notorious B.I.G., and Frank Sinatra. As his view of Hip-Hop transformed, Tru Lyric began working with musicians from across the county to infuse Jazz, Gospel, Rock, Blues, and even Salsa into his music.
Recommended If You Like:
Erykah Badu, Kendrick Lamar, Emmylou Harris, Hazel Dickens
---
Thursday, December 23rd – Doors at 7:30 Show 8:15-10:30pm with one intermission
Bad Luck Magpies
The Bad Luck Magpies – female folk harmony group with a dose of irreverence and a whole lot of sweetness.
Inspired by a mutual love of old folk, new folk, bluegrass, and Celtic traditions, 3 singers from a variety of different bands have created an exciting new group that blends their beautiful voices and lush instrumentals.
Shelby Ann (Shelby Lanterman)
Shelby Ann is a singer-songwriter from Napa, CA. Practically from the day she was born, her father exposed her to all forms of rock & roll and other types of popular music, and she was quickly inspired to sing and play music herself.
Shelby began singing and took voice lessons at an early age, and at 12 was drawn to the guitar. After honing her skills throughout her youth, 16 year old Shelby began to write and perform her own music. Teaming up with a schoolmate, Shelby formed her first band, the duo Mirror Image. With Mirror Image, Shelby achieved regional acclaim as a captivating singer and performer. Their self-titled Ep was played in heavy rotation on local radio.
Recommended If You Like:
Alison Kraus, Wailing Jennys
---
Thursday, December 23rd – Doors at 3:00pm Show 3:30-5:00pm with one intermission
Music with Megan Schoenbohm — New Year's Family Jam!

Megan began her music career at the age of 2 years old, playing on pots and pans with wooden spoons. By the age of 3, she was playing piano by ear. Megan was a child simply hooked on music; wanting to play any instrument she could get her hands on. From there, she studied drums, mallet percussion and flute; she taught herself oboe, English horn, guitar and bass; and began writing her own music, inspired by women artists of 90's rock.
Megan is a 2004 graduate of Berklee College of Music in Boston, Massachusetts, with a degree in Music Therapy. While living in Boston, she worked as a clinician with a wide variety of populations, using music as a pathway to improving the quality of others lives. She also rediscovered a love for songwriting, and began recording and performing original music around the Greater Boston area.
After pursuing her life long dream of driving across the country to move to Northern California, Megan became certified to teach interactive music classes with families, and began teaching & performing all over the Bay Area. She currently offers music classes in Marin County and also offers interactive music performances at birthday parties and special events all over Northern California and beyond. During the COVID-19 pandemic, Megan performed virtually for families all over the world, and is currently available for virtual performances, by special request.
In 2018, Megan released her debut children's album, "Bubba & Boo", which won a Parents' Choice Award & a NAPPA Award. In September 2019, she released her second album, "You Are Enough", winner of a 2020 Parents' Choice Award. She was also a featured performer at the "Kindie Covers Jim" Puppeteer Benefit, along with other notable musical artists, such as Lisa Loeb – a childhood mentor! Her 3rd album, titled "The Light", was released in August 2021
In 2020 + 2021, Megan was recognized by the Bay Area Parent's "Best of the Best" Awards, receiving a gold medal for "Best Music Class", "Best 'Hidden Gem'", "Best Local Family Entertainment", and "Best Birthday Party Entertainment".
---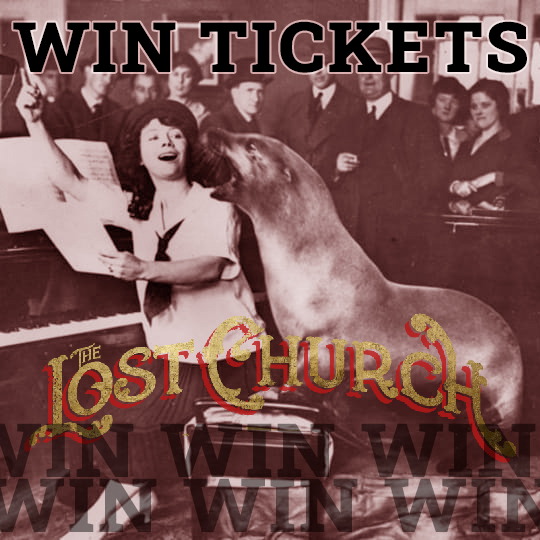 ---
Santa Frank has a few words about our arts non-profit and all of the fun stuff we do (as voiced by his human sidekick Bryce Dow-Williamson — The Lost Church Santa Rosa General Manager). Woof!
---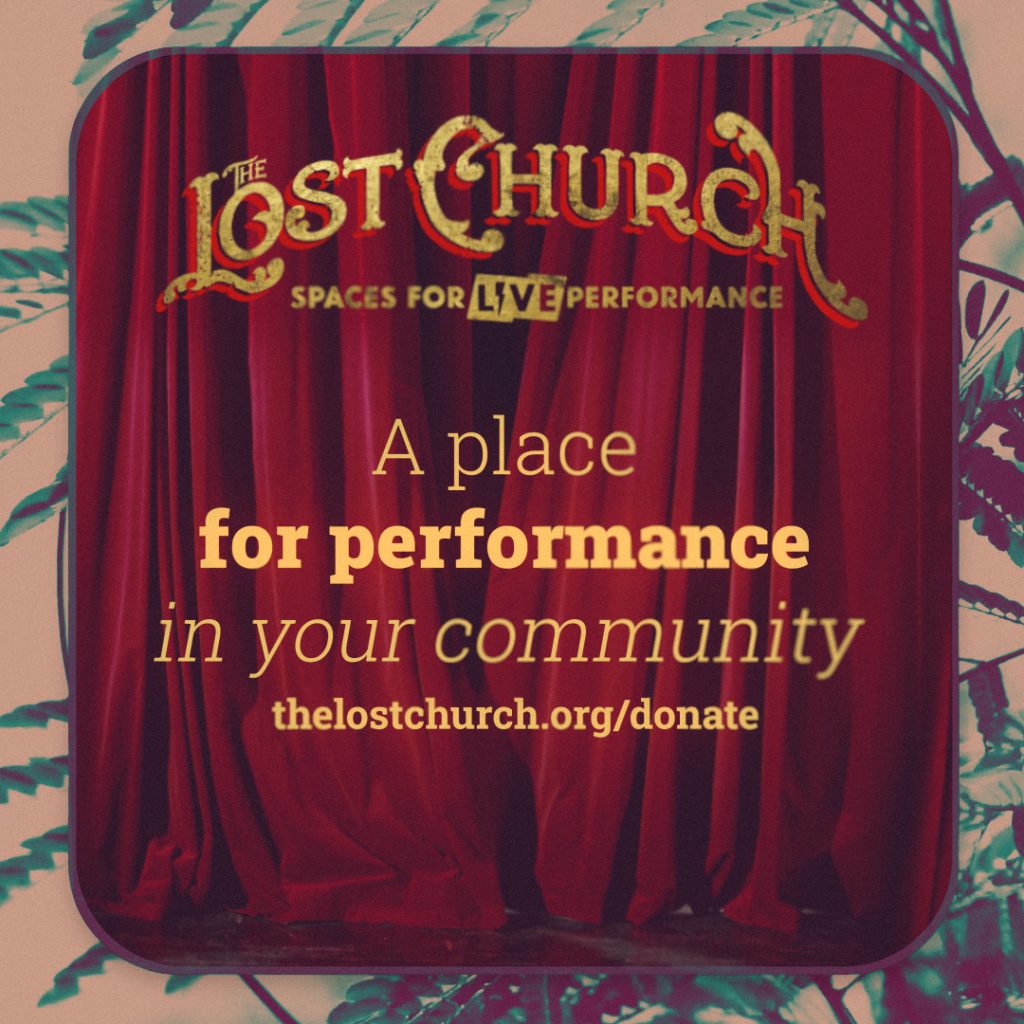 ---