---
This Week at TLC SR
Located on Ross Street (between Mendocino & B) in Downtown Santa Rosa
(23-min from Petaluma, 40-min from San Rafael, 1 hr 6-min from San Francisco, 1 hr 9-min from Oakland)
Matinee performances end at 5pm | Evening performances end at 10:30pm
---
Thursday, February 17th – Doors at 7:30 Show 8:15-10:30pm
Performing for over 30 years, Brad Barton, Reality Thief combines magic, psychology, comedy, mind reading, and audience participation to create an unforgettable experience for everyone involved.
Brad has performed backstage at Madison Square Garden, inside Alcatraz Prison AND Grace Cathedral, as well as private homes for guests like Francis Ford Coppola and Spiderman's Andrew Garfield. He was invited to perform at rock band Phish's first Reunion Festival in 2009, was the special guest performer for Prince's final performance at the San Francisco Fillmore, and is the only magician ever known to steal music legend Tom Waits' watch!
You are truly in for a treat. Get ready for Brad Barton, Reality Thief!

"The expected was shattered on the floor, leaving eloquent shards of the unexpected. I laughed, I gasped, and then I told friends."
Mike Gordon

"Wow. You're good. You should have your own TV show."
Shaquille O'Neal

"That boy's a GENIUS!!!"
Phil Donahue

"It's refreshing to see someone who's so good at what they obviously love to do."
Jack Welsh

"Brad Barton is one of the finest magicians I've ever had the pleasure to see. His choice of effects, presentation, and mind-boggling misdirection, are second to none."
Jim Swain
---
Friday, February 18th at 7:30 Show 8:15-10:30pm
Fynch Meep is a songwriting conglomerate bringing together the far-reaching styles of Monte Mishkin, James Edmondson, and Nick Pim. They are a silly group of boys with a knack for tunes. James' songs cover topics ranging from weaning lambs to meeting instagram friends in real life. Monte's songs are gorgeous straight-from-the-source musings on love, loneliness, and nature. Nick Pim's songs are deadpan and intimate. Between their unique material, absurd banter, and a heart-open willingness to collaborate with the moment, very little is out of the realm of possibility at a Fynch Meep show.

Under the moniker Kalinders, Oakland-based singer-songwriter Holly Tzeigon Whitaker pays homage to classic folk and rock songwriting as she weaves together stories of love, loss and the passing of time with sultry, soulful vocals and lulling, meandering melodies. Drawing inspiration from the likes of Stevie Nicks, Bruce Springsteen, and Patsy Cline, her rich and reaching voice casts a spell that will have you at once heartbroken and hopeful.
Recommended If You Like:
Fleetwood Mac, Modest Mouse, Adrienne Lenker, James Taylor, The Grateful Dead, Stevie Nicks, Bruce Springsteen, Patsy Cline.
---
Saturday, February 19th – Doors at 7:30 Show 8:15-10:30pm
Jamie and Kellen Coffis, born and raised in the Santa Cruz Mountains of Northern California, don't tend to overthink their music. Nothing in their repertoire is overwrought or outstays its welcome. This is pure roots rock, focused on melody, harmony, rhythm and mood. There are echoes of The Byrds, Tom Petty and The Jayhawks, and from years of touring, they have honed their sound into shimmering, high-energy rock and roll. They're positioned in a long line of sibling duos that stretches back to the Delmores, the Louvins, and the Everly Brothers.

Powered by insightful, poetic and deeply personal lyrics, Taylor Rae's music is propelled by a voice that, while wholly unique, could best be described as a sizzling folk, jazz and blues hybrid of Norah Jones and Grace Potter. The singer calls her musical style soul and roll: "It's not really soul music; it's not really rock 'n' roll. It's a blend of all the roots genres that come from the earliest days of American music," she explains. Born in Santa Cruz and raised in the nearby mountain town of Ben Lomond, Taylor Rae Vencill's eclectic musical journey took her first from California's Central Coast to Los Angeles. Then, in 2018, she relocated to Austin, which, like her birthplace, offered the space and freedom to be true to herself both as an artist and an individual. Throughout her career she has remained nomadic, traveling countless miles to grace a plethora of stages from iconic Santa Cruz venues Moe's Alley, Kuumbwa Jazz and the Catalyst, to Hollywood's prestigious Hotel Cafe and the second stage at legendary Austin nightspot Stubb's. Taylor has shared the stage with a variety of artists including Brandy Clark, The Stone Foxes, Kristian Bush and Reggae musician Mike Love. In 2017, Taylor won Santa Cruz NEXTies Award for Musician of the Year.
Recommended If You Like:
The Byrds, Tom Petty and The Jayhawks, Delmores, the Louvins, and the Everly Brothers, Grace Potter, Norah Jones, Sheryl Crow, Steely Dan.
---
Sunday, February 20th – Doors at 7:30 Show 8:15-10:30pm
Coyote Slim's Birthday Celebration with special guest Aki Kumar
Aki Kumar left his native home in Mumbai, India for the United States with the intention of working as a software engineer. Then he discovered the sounds of the blues, and his life changed dramatically. One of the hardest working artists on the music scene today, this San Jose-based musician has successfully blended elements of Indian music into his musical and visual presentation, making for a multi-cultural mash-up that sounds like no one else, yet never loses touch with the inspiration it draws from the blues. He has made multiple appearances at The Hardly Strictly Bluegrass festival, has been featured on PRI "The World," and has toured in Russia, Scandinavia and South America.
Coyote Slim is a modern songster, who plays traditional blues and old-time songs often interjected with stories and verses drawn from his own experiences working in the outdoors in California's mountains, woods, and urban jungles.
Recommended If You Like:
Leon Redbone, Mance Lipscomb, Taj Mahal, Jimmy Reed, James Cotton, Mohammed Rafi.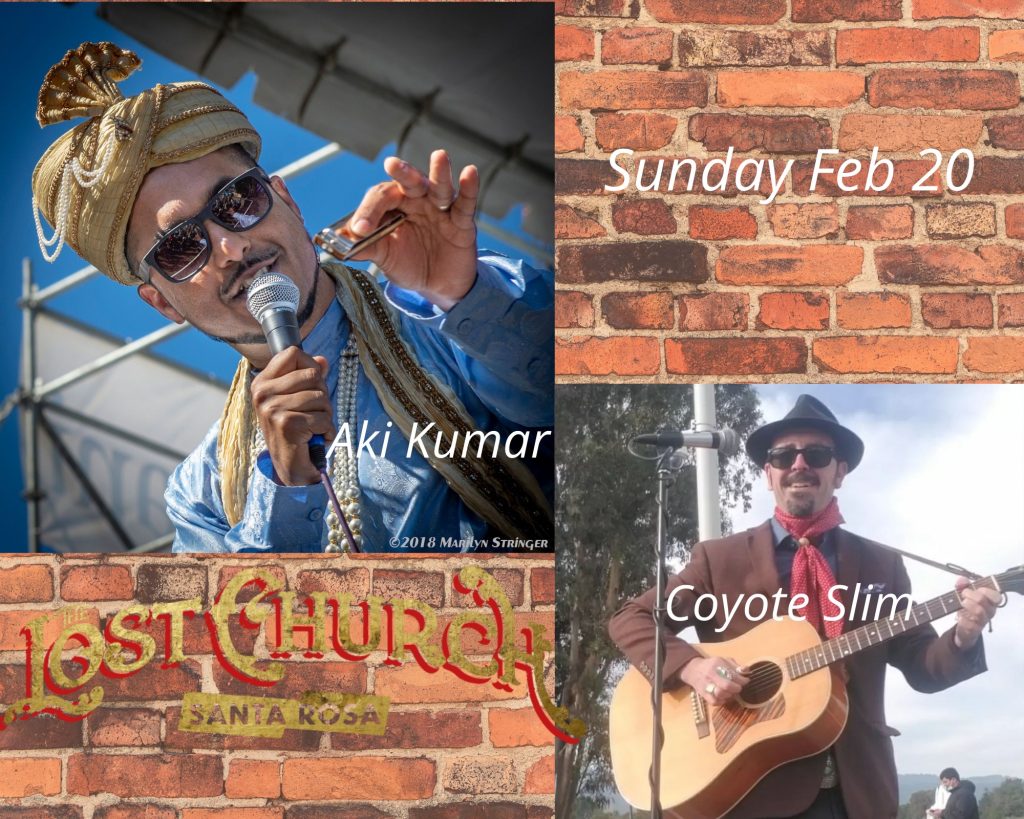 ---
Brooklyn's Everything Turned to Color cover Feist at 65 Capp
From our TLC Video Archives on YouTube.
Everything Turned to Color https://everythingturnedtocolor.com/
New Videos every Thursday!
---
Our new 4th Wednesday Residency TLC Song Service Returns this Month!
TLC Song Service is an intimate evening with three artists passing the spotlight. Expect insights into the craft of the song from inspiration to final form.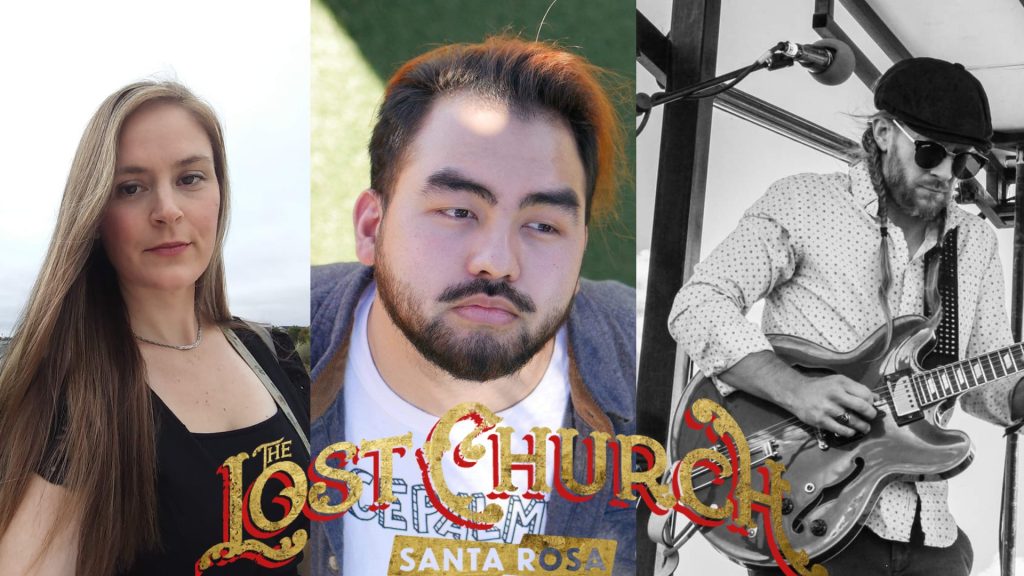 Wednesday, FEBRUARY 23rd (Doors at 7:30pm/Show 8:15-10:30pm)
Sam Cole learned at a young age what it meant to have, feel and hear soul. During his formative years, his house was filled with the sounds of Van Morrison, James Taylor, Marvin Gaye, Bob Marley, B.B. King, Buddy Guy and many more soul legends. At the age of 14, he picked up a guitar and never looked back. He currently fronts funk rock soul group Marshall House Project, and is the lead guitarist and part time singer for a funky bluegrass band known as Free Peoples. Between these two groups he has played music everywhere from the Canadian border down to Texas and everywhere in between. His live show is an eclectic electric experience revealing his inspirations and his soul, yearning to be heard through his original music.
Sally Haggard aka Delia Martinez Bowen, originated in Sebastopol California. She has a folk and blues style, with lyrics ranging from heartfelt love lossed, Zombies, and humorous breakup songs. Haggard has performed with bands such as Three Legged Sister, Frankie Boots and the County Line, and Tiny Pyramids. She will surely make you want to laugh, cry, dance, or all of the above.

From, Jacob (aka Jacob Rosales), is a singer/songwriter, dancer, and generally creative human being, based in Sonoma County. No matter what creative medium he works in, intention, authenticity, and vulnerability guide him and his art. Through his art, he tries to make sense of his ever changing self and the ever changing world around him. By sharing his true self with you, he hopes that you also feel the same strength and freeness to display your true selves, even if it is just for yourself.

Recommended If You Like:
Bob Dylan, Van Morrison, Kacey Musgraves, Lucinda Williams, Joji
---
We're offering full refunds for non-attendance or cancelations due to COVID concerns, so there is no risk in showing your support by getting advanced tickets.
---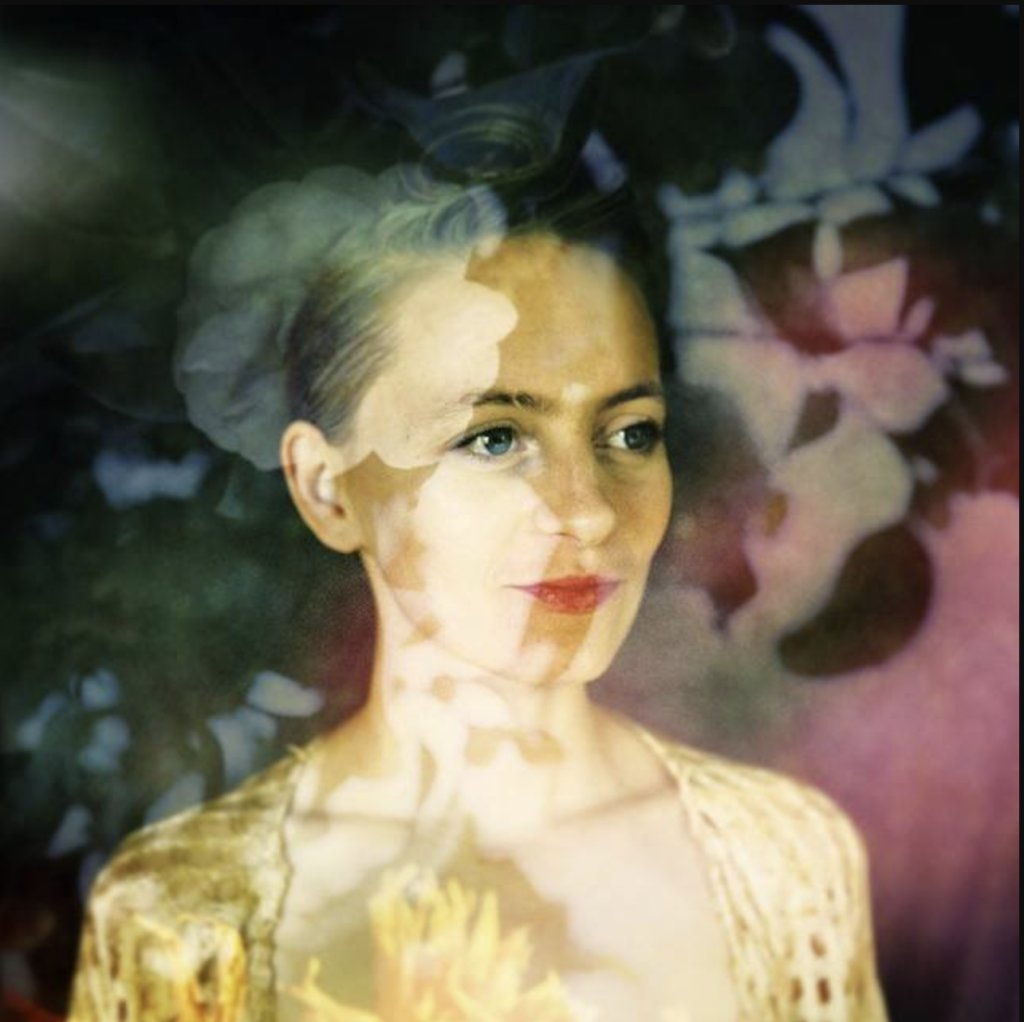 I.Q&A with Madeline Tasquin (Part 2 of 3)
Michele's question and answer time with some of the smartest and savviest people we know.
Question 2: Were these brand new to you or things you had kept private in the before times?
The pandemic definitely gave new permission to pull on all these existing threads more persistently and weave new things out of them. For example I've always loved dancing. Joy-bubbles-love it, you know? Well, this other unexpected thing that came out of the tinker-time was hosting this weekly free event on Zoom called Emma Goldman Dance Hour.
I was feeling the weight of the world and the weight of the carbs of all the early-lockdown sourdough bread, but I hate running and I'm a crap disciplinarian so I figured hosting a weekly dance party would be the only way I'd get some consistent cardio. And I felt the sort of collective weight of Trumpism in the air too, that sort of hopelessness … So for months and months in 2020 and into 2021 I'd get on Zoom every Friday night & fire up all the plugins & software that let me stream high-quality audio & put on my cheezy DJ voice over top to curate a dance playlist for some cathartic let loose time for whoever turned up. It's been a big hit.
P.S.: it's back now every Monday 1-2pm Pacific til the end of March and everyone reading this should stop whatever they're doing during that hour and bring their pixelbodies to our dance floor, especially if you wake up in a shit mood. I often do on Monday morning, but EGDH fixes me right up.
(Part 3 of 3 of the Q&A with Maddy is coming in next week's Bulletin)
Visit www.madelinetasquin.com for info on her single coming March 4th & how to contribute your story, her "Music For Life" music lessons for adults, her free weekly "Emma Goldman Dance Hour," her "Big Why Cover Series" videos, and how you can support this multifaceted musician & community-builder via her very cool Patreon page.
---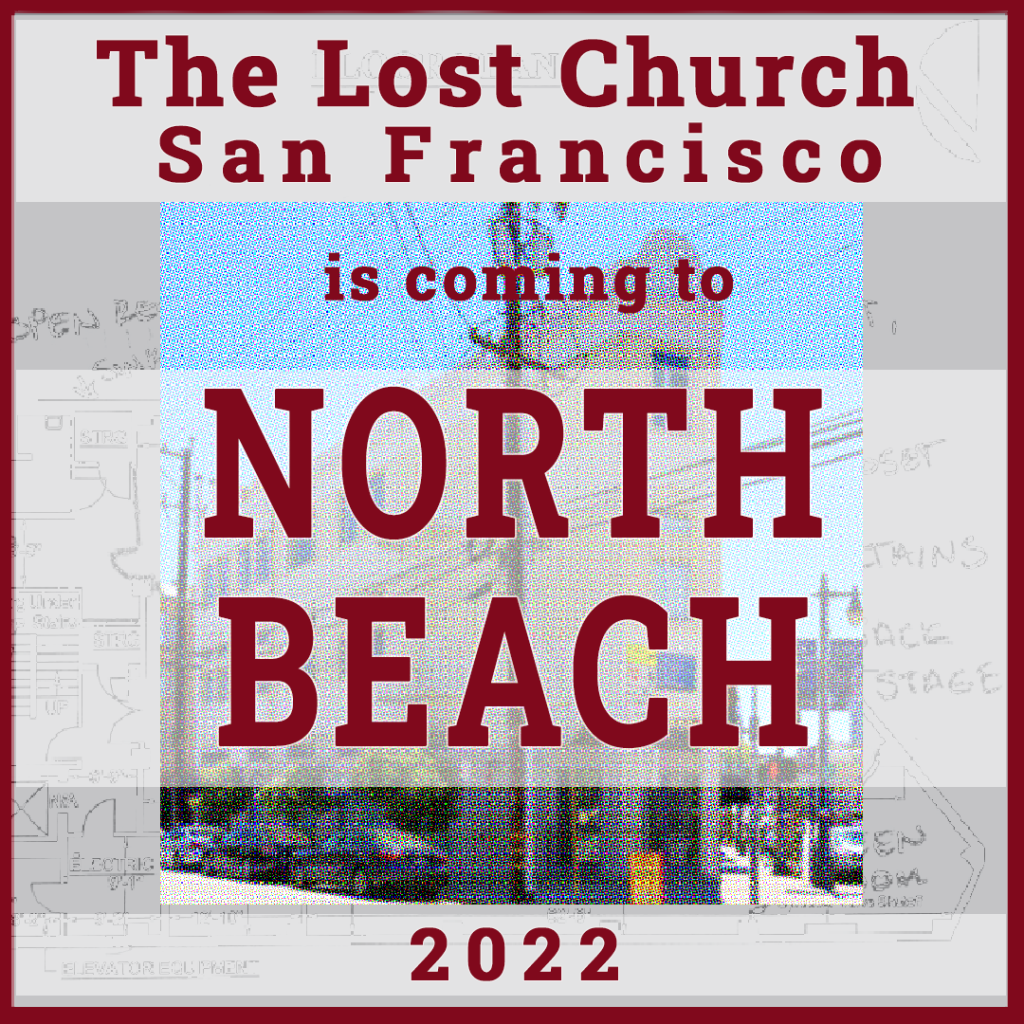 AND WE NEED YOUR HELP
Call for Letters of Support for our Entertainment Commission Hearing
We're putting together a presentation for our upcoming Entertainment Commission Hearing where they consider us for a permit to host live performances. It's a BIG DEAL.
Please write a Letter of Support for our new theater in North Beach and email it to janitor@thelostchurch.org by March 2nd.
Here's an example of a Letter of Support if you're not sure what to write, but want to help. It's great if you could personalize it in some way and if you're an SF resident it's important to note that.
Dear Entertainment Commission,
I am writing to you today with a letter of support for The Lost Church at 990 Columbus Street.
The Lost Church has a long history of providing a safe haven for performers and patrons, and is a much needed part of the San Francisco artistic community. I hope you will approve their application to be a Place of Entertainment.
Sincerely,
-Your Name
Your Email or Address
***Please email this to Brett at janitor@thelostchurch.org and do not write directly to the Entertainment Commission as they want to receive letters in an organized presentation that we are putting together.
Thanks so much for your support!
---