---
This Week at TLC SR
Located on Ross Street (between Mendocino & B) in Downtown Santa Rosa
(23-min from Petaluma, 40-min from San Rafael, 1 hr 6-min from San Francisco, 1 hr 9-min from Oakland)
Matinee performances end at 5pm | Evening performances end at 10:30pm
---
Learn about the stories behind the songs…
TLC Song Service is an intimate evening with three artists passing the spotlight.
Expect insights into the craft of the song from inspiration to final form.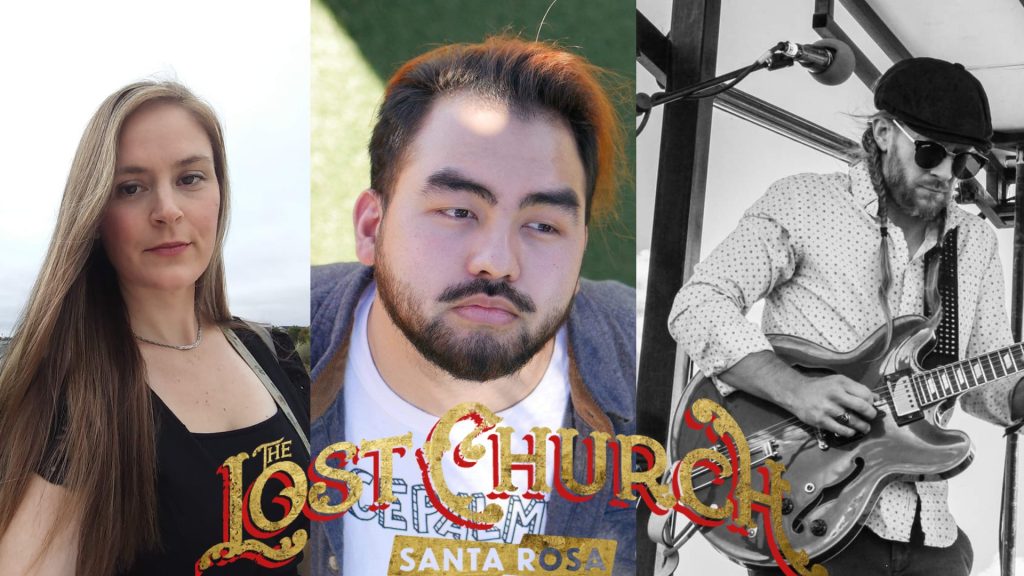 Wednesday, FEBRUARY 23rd (Doors at 7:30pm/Show 8:15-10:30pm)
Sam Cole learned at a young age what it meant to have, feel and hear soul. During his formative years, his house was filled with the sounds of Van Morrison, James Taylor, Marvin Gaye, Bob Marley, B.B. King, Buddy Guy and many more soul legends. At the age of 14, he picked up a guitar and never looked back. He currently fronts funk rock soul group Marshall House Project, and is the lead guitarist and part time singer for a funky bluegrass band known as Free Peoples. Between these two groups he has played music everywhere from the Canadian border down to Texas and everywhere in between. His live show is an eclectic electric experience revealing his inspirations and his soul, yearning to be heard through his original music.
Sally Haggard aka Delia Martinez Bowen, originated in Sebastopol California. She has a folk and blues style, with lyrics ranging from heartfelt love lossed, Zombies, and humorous breakup songs. Haggard has performed with bands such as Three Legged Sister, Frankie Boots and the County Line, and Tiny Pyramids. She will surely make you want to laugh, cry, dance, or all of the above.

From, Jacob (aka Jacob Rosales), is a singer/songwriter, dancer, and generally creative human being, based in Sonoma County. No matter what creative medium he works in, intention, authenticity, and vulnerability guide him and his art. Through his art, he tries to make sense of his ever changing self and the ever changing world around him. By sharing his true self with you, he hopes that you also feel the same strength and freeness to display your true selves, even if it is just for yourself.

Recommended If You Like:
Bob Dylan, Van Morrison, Kacey Musgraves, Lucinda Williams, Joji
---
Saturday, February 26th – Doors at 7:30 Show 8:15-10:30pm
Bart Budwig and Caitlin Jemma
Bart Budwig is a son of Idaho, a cosmic country crooner, a rousing trumpet player, and cryin'-style soul singer. His music is made up of seemingly incongruous parts; thrum & strum country rhythms, jazz guitar melodies, R&B vocals. When Bart sings he draws out words into meditative mantras, whole note neologisms that keep you hanging on until his raspy voice trails off in a ragged edge.
Indie musician and singer-songwriter Caitlin Jemma speaks for the multitudes on her celestial new disco-folk album, True Meaning, out on American Standard Time Records. Conjuring the soulfulness of Norah Jones, the melancholy of Joni Mitchell, and the lyric-bending bewitchment of Bonnie Raitt, Jemma takes listeners on an atmospheric journey from heartbreak to hope throughout the ten dynamic tracks which make up True Meaning—a vulnerable-yet-spirited release exploring the full emotional spectrum of being human, while posing an age-old philosophical question: "What is the true meaning of life?"
Recommended If You Like:
John Prine, Hoyt Axton, Norah Jones, Joni Mitchell, Bonnie Raitt
---
Sunday, February 27th at 7:30 Show 8:15-10:30pm
Eric Long EP Release with David Pascoe and Tom Relling
Singer-Songwriter Eric Long's music is fundamentally folk and timelessly steeped in some of America's earliest musical roots. His songwriting carries a remarkable knack for simplicity, while his ability to perform on guitar, clawhammer banjo, bottleneck slide, and pedal steel make for enticing and genre blending performances which draw strong similarities to Taj Mahal, Keb Mo, and Jackson Browne.
David Pascoe writes and performs solo, and in multiple groups in the Bay Area, including Late for the Train (Americana/folk), Eric Long & The Short Tempers (blues/Americana), the Thom Beneduci Band (groove-based Americana), One Grass Two Grass (bluegrass/newgrass), Rag Dogs (bluegrass/jazz), and Pick Your Heart Out (rotating bluegrass trio).
Tom Relling is a guitarist and producer currently based in Sonoma County, California. He has performed and recorded with acts throughout the Bay Area, and currently fronts the apocolypse rock band TONG which has released 6 records since 2018.
Recommended If You Like:
Taj Mahal, Sam Bush, Jackson Browne
---
We're offering full refunds for non-attendance or cancelations due to COVID concerns, so there is no risk in showing your support by getting advanced tickets.
---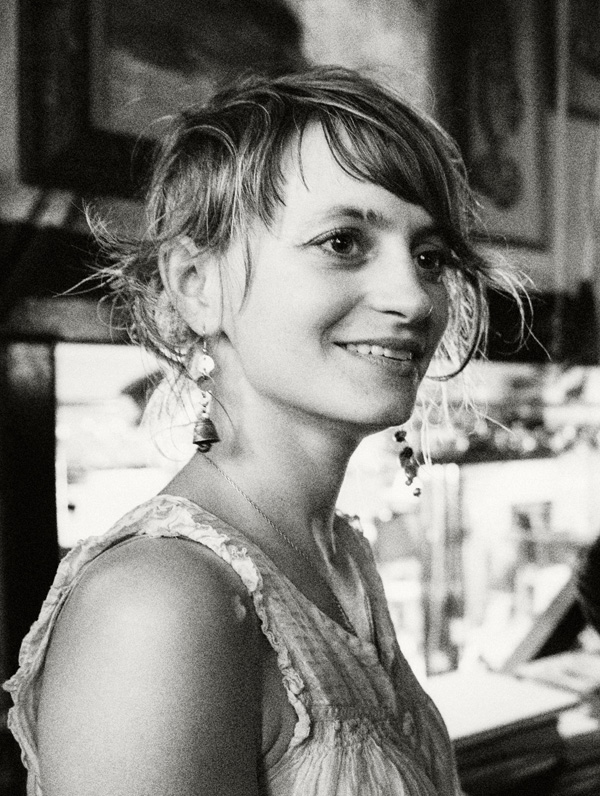 I.Q&A with Madeline Tasquin (Part 3 of 3)
Michele's question and answer time with some of the smartest and savviest people we know.
Question 3: Have you fully integrated them into your life and work since the world began to reopen or are you going in another new direction for 2022?
Fully integrated for sure! I know I'm jumping all over the place in my answers but it's been such a soupy time machine of a few years. I'm determined to stay on the beginner-mind train… that outlook really has helped tame my perfectionism over the past 2 years so that I can release songs more often instead of letting them gather dust on hard drives which is just sad.
Actually on March Forth/4th I'm releasing a single for the first time since 2019, which is all about leaving our self-doubt and following our hearts even if we have no idea what the eff we're doing, and I'm collecting people's stories around that topic on my website… I feel like our species and the larger organism needs us all to be a little more courageous and generous, in all the creative forms our love can take. I want to be a hub for co-inspiration for the lovers who choose to believe we're changing the world every day whether we know it or not so fuck it, we may as well try. Right?
Thanks for these questions, and for existing! I can't wait to see and sing in the new space! Lost Church rules (insert high kick here)
Visit www.madelinetasquin.com for info on her single coming March 4th & how to contribute your story, her "Music For Life" music lessons for adults, her free weekly "Emma Goldman Dance Hour," her "Big Why Cover Series" videos, and how you can support this multifaceted musician & community-builder via her very cool Patreon page.
---

SANTA ROSA
March 5th: Freedy Johnston (NYC) supported by Doug Jayne with Allen Sudduth
Freedy Johnston is a New York City–based singer-songwriter originally from Kinsley, Kansas. Johnston's songs are often about troubled loners, and cover topics like heartbreak, alienation, and disappointment. Known for his songcraft, he has been described as a "songwriter's songwriter". Doug Jayne is a singer-songwriter who is a member of the Americana band, Laughing Gravy and also fronts the folk-rock group ClusterFolk. He currently hosts Midday Music on KRCB and is a partner in the Next Record Store. Allen Sudduth is a versatile guitarist who plays in ClusterFolk, and is a member of The Ruminators. Recommended if you like: Nick Lowe, Lucinda Williams, Tom Petty, Matthew Sweet, Aimee Mann
March 30th: Twisted Pine (Boston) and Big Kid Fun (Caitlin Gowdey of Rainbow Girls)
Praised by NPR for their "upbeat, poppy vibe; energetic, driving rhythms; and virtuosic solos," Twisted Pine (Boston Music Awards Americana Artist of 2021) explores a sound they call Americana funk — which takes traditional music in exhilarating directions. Caitlin Gowdey, usually of the band Rainbow Girls, is a lo-fi loving dreamy garage finger picker and occasional nose picker who will play songs with above average and sometimes even great lyrics. Recommended if you like: Punch Brothers, Crooked Still, Big Thief/Adrienne Lenker, Phoebe Bridgers
April 26th: Anna Tivel (Portland)
Anna Tivel is a Portland, OR-based songwriter who grounds her work in quiet stories of everyday struggle. She's a keen and detailed observer, and the characters in her songs come alive in small moments of beauty and despair. Recommended if you like: Lilly Hiatt, I'm With Her, Caroline Spence
---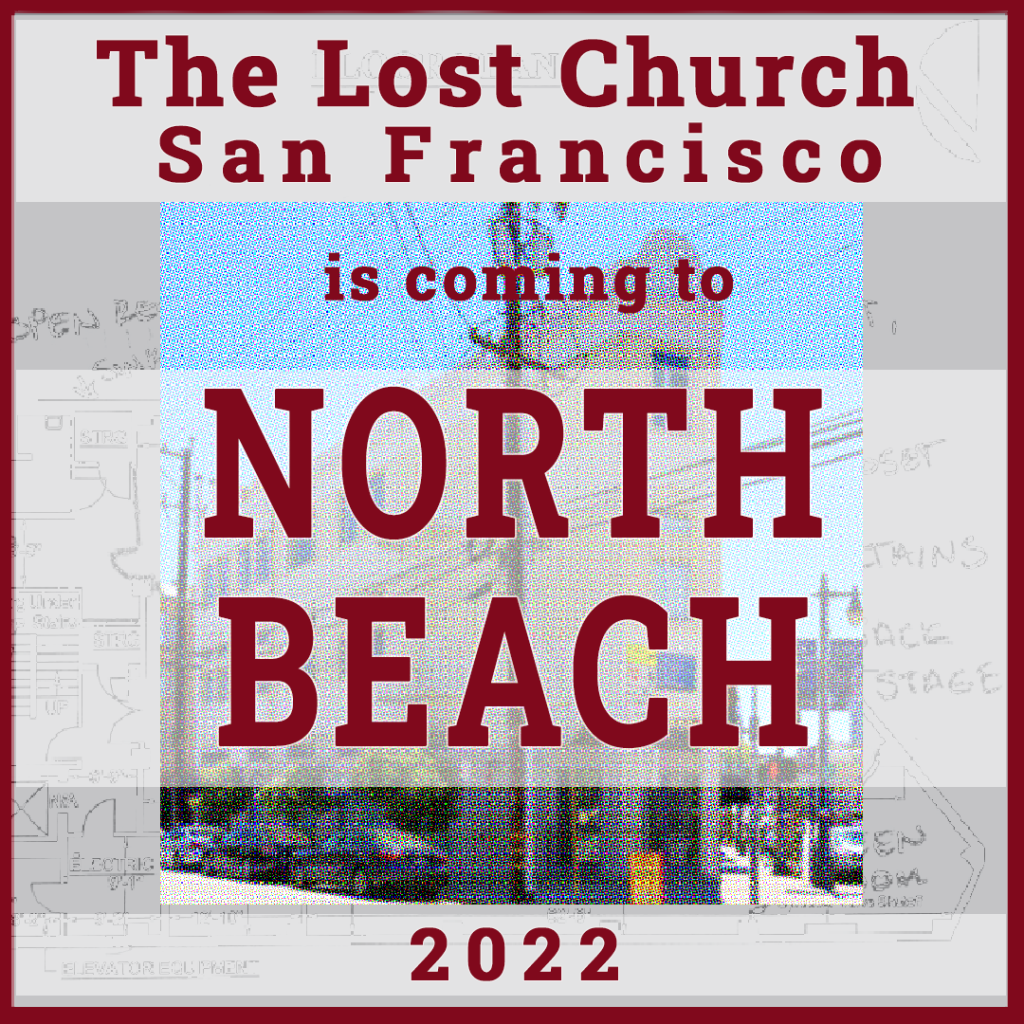 AND WE NEED YOUR HELP
Call for Letters of Support for our Entertainment Commission Hearing
We're putting together a presentation for our upcoming Entertainment Commission Hearing where they consider us for a permit to host live performances. It's a BIG DEAL.
Please write a Letter of Support for our new theater in North Beach and email it to janitor@thelostchurch.org by March 2nd.
Here's an example of a Letter of Support if you're not sure what to write, but want to help. It's great if you could personalize it in some way and if you're an SF resident it's important to note that.
Dear Entertainment Commission,
I am writing to you today with a letter of support for The Lost Church at 990 Columbus Street.
The Lost Church has a long history of providing a safe haven for performers and patrons, and is a much needed part of the San Francisco artistic community. I hope you will approve their application to be a Place of Entertainment.
Sincerely,
-Your Name
Your Email or Address
***Please email this to Brett at janitor@thelostchurch.org and do not write directly to the Entertainment Commission as they want to receive letters in an organized presentation that we are putting together.
Thanks so much for your support!
---