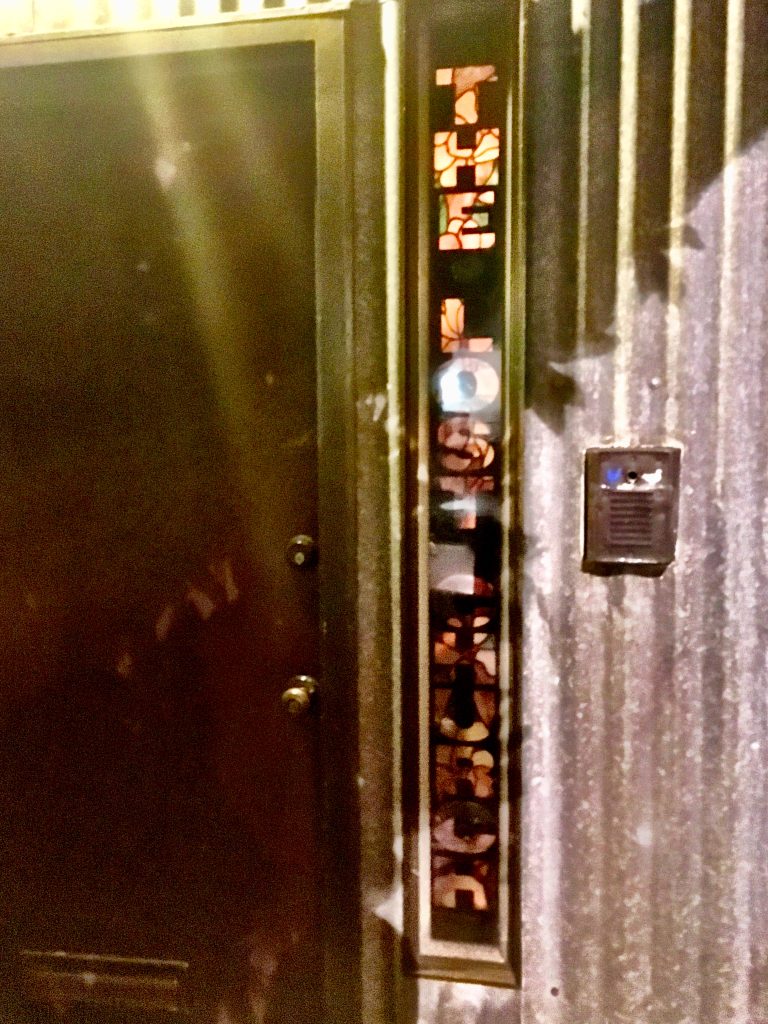 Update on The Lost Church San Francisco
Call for Letters of Support for our Entertainment Commission Hearing
We are chugga-chugga-chugging our way through the new theater permitting process and need your help.
Please write a Letter of Support for our new theater in North Beach and email it to janitor@thelostchurch.org by March 2nd.
Thanks for being a vital part of securing the future of TLC in SF.
Here's an example of a Letter of Support if you're not sure what to write, but want to help. It's great if you could personalize it in some way and if you're an SF resident it's important to note that.
Dear Entertainment Commission,
I am writing to you today with a letter of support for The Lost Church at 665 Chestnut.
The Lost Church has a long history of providing a safe haven for performers and patrons, and is a much needed part of the San Francisco artistic community. I hope you will approve their application to be a Place of Entertainment.
Sincerely,
-Your Name
Your Email or Address
***Please email this to Brett at janitor@thelostchurch.org and do not write directly to the Entertainment Commission as they want to receive letters in an organized presentation that we are putting together. Thanks, again!
---
---
February is here and our stage in Santa Rosa is getting ready for action.
Located on Ross Street (between Mendocino & B) in Downtown SR
Matinee performances end at 5pm | Evening performances end at 10:30pm
---
Saturday, February 12th – Doors at 7:30 Show 8:15-10:30pm
Mimi and Gabe Pirard are a French-American sibling duo that charms audiences with their incredible talent and Parisian flare.
Mimi has a passion for reviving and exuding songs from times gone by as sung by Edith Piaf, Jacques Brel, and their contemporaries. With his guitar strings, Gabe wrings out emotion and brings intensity high just to let drop again, bringing back to life sounds of Paco de Lucia, Django Reinhardt and Stevie Ray Vaughn. Together, their vocal harmonies fall together tightly in place to resonate with audience members.
Mimi and Gabe formed the band, Dgiin, which earned The North Bay Music Awards, "Best World Music Band", for it's unique, high energy mix of gypsy, flamenco, with a touch of funk. Their repertoire included songs in French, Spanish, and English.
Today Mimi sings with the band, SonoMusette, where she explores and exudes her favorite musical styles and songs.
Gabe and Mimi will be joined by longtime Dgiin musical collaborator and musical family Magali Sanscartier on the violin. Originally from Quebec, Magali moved away from her classical training when she fell in love with East European music. From then on, her interest for "gypsy." jazz, and world music grew deeper and stronger. She currently plays for Bay Area bands such as Barrio Manouche and Dgiin, and as a guest for the Spanish duo Dos Bandoleros.
Last but not least, Le (four piece) Duo will be joined by longtime Sonoma County virtuoso Emily Froberg.
Recommended If You Like:
World Music, Edith Piaf, Gypsy Jazz, Funk, Flamenco Music, Paco de Lucia, Django Reinhardt, and Stevie Ray Vaughn.
---
Sunday, February 13th – Doors at 7:30 Show 8:15-10:30pm
Canadian-born artist Sam Weber (trio) spans an eclectic range of roots, americana, improvisational music and jazz influences. He has released three LPs of his own material, collaborated with Grammy winners, and contributed guitar to the 2021 Juno-winning Bahamas album, Sad Hunk. Supporting his latest release Get Free, Sam is going forth with the same intention and mantra as when he began: "Music is an emotional conduit between people and allows us the opportunity to share moments of truth and unity. In an age where the ritual of music-making can be a solitary exercise, I want to live my life to remind everyone that playing music as a communal and spontaneous practice can be healing and powerful."
"[Weber] is an expert tunesmith, brimming with addictive, adventurous and confident pieces. Infused with deep wit and wisdom, Weber's output is truly impressive. His guitar work is also killer, full of nuance, soul and a truly unique voice…. We'll be hearing a lot more from Weber in the coming years and, more than likely, decades" Guitar Player Magazine
Echoes & Artifacts is a musical collaboration between singer-songwriter and visual artist Allyson Makuch and guitarist and singer Rory Cloud. Founded in 2018 and currently based in Santa Cruz, CA, Echoes & Artifacts create forward-looking acoustic music with deep roots and modern influences.
"As a songwriter, Allyson Makuch doesn't like to dress up her music with unnecessary fluff. Her songs, which are performed passionately in acoustic splendor with multi-instrumentalist Rory Cloud, cut right to the sometimes uncomfortable marrow of her deepest emotions. The name of their musical collaboration, Echoes & Artifacts, reflects the transcendental lens through which they view songs: the past echoing for an eternity, or at least as long as people take the time to listen. This duo plays their instruments with the awareness of the power they wield with their acoustic guitars, and takes no detours in expressing something authentic and heartbreaking at its core." Aaron Carnes, GoodTimes, Santa Cruz, CA
Recommended If You Like:
The Band, John Prine, Parker Milsap, Mary Gauthier
---
Sunday, February 13th – Doors at 7:30 Show 8:15-10:30pm
Performing for over 30 years, Brad Barton, Reality Thief combines magic, psychology, comedy, mind reading, and audience participation to create an unforgettable experience for everyone involved.
Brad has performed backstage at Madison Square Garden, inside Alcatraz Prison AND Grace Cathedral, as well as private homes for guests like Francis Ford Coppola and Spiderman's Andrew Garfield. He was invited to perform at rock band Phish's first Reunion Festival in 2009, was the special guest performer for Prince's final performance at the San Francisco Fillmore, and is the only magician ever known to steal music legend Tom Waits' watch!
You are truly in for a treat. Get ready for Brad Barton, Reality Thief!

"The expected was shattered on the floor, leaving eloquent shards of the unexpected. I laughed, I gasped, and then I told friends."
Mike Gordon

"Wow. You're good. You should have your own TV show."
Shaquille O'Neal

"That boy's a GENIUS!!!"
Phil Donahue

"It's refreshing to see someone who's so good at what they obviously love to do."
Jack Welsh

"Brad Barton is one of the finest magicians I've ever had the pleasure to see. His choice of effects, presentation, and mind-boggling misdirection, are second to none."
Jim Swain
---
We're offering full refunds for non-attendance or cancelations due to COVID concerns, so there is no risk in showing your support by getting advanced tickets.
---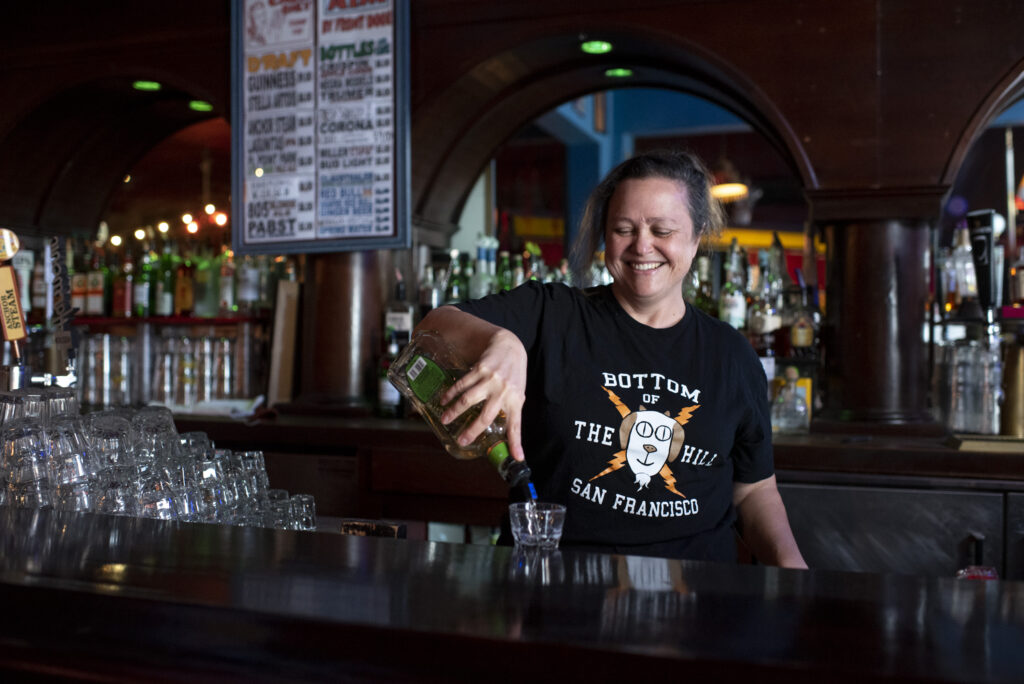 How to help the Bay Area's struggling live music community
by Emma Silvers — San Francisco Chronicle, January 27, 2022
The live music scene has been hit especially hard by the pandemic: Live streams of performances are better than nothing. But from a financial standpoint, it turns out rock 'n' roll doesn't actually work from home. And just when venues were beginning to recover, the omicron variant upended many touring musicians' plans.
Here are a few resources for those who want to help.
How can people who don't feel comfortable going to a show still support the music scene?
Buy records and official merchandise. Merch sales at live shows are normally a significant source of income for musicians, and often they'll be happy to mail you items directly.
If you prefer digital music, consider, an Oakland company with a "pay what you want" option that's a better deal for most artists than major streaming services.
If you bought a ticket to an event and you decide not to go, don't ask for a refund if that's at all within your means. "Give the ticket to a friend," said Bottom of the Hill co-owner Lynn Schwarz. "A friend who will come and drink at the bar and tip the bartenders."
Please check out Emma Silvers' companion article featuring quotes from our own Mickey Darius:
Mickey Darius, a San Francisco booker and owner of the label Broken Clover Records, said he doesn't think a blanket shutdown would necessarily be the right move, even if venues could afford it.
"People are dying from lack of contact," he said, citing industry peers he has lost to overdoses and suicide over the past two years. "I know that having venues open and being able to see people and connect to culture in that way can be a remedy."
Still, the lack of guidance given the current spike in COVID cases feels "negligent," said Darius, who has seen scheduled shows by three bands he works with disappear off the calendar in the last two weeks. "It seems like venues are getting thrown under the bus."
If shuttering venues by mandate was akin to blunt-force trauma, some argue that the current constant uncertainty — cancellations, no-shows, refund requests, endless contract complications — amounts to death by a thousand paper cuts.
---
The Lost Church Santa Rosa is closed through February 11th
By Order of the Health Officer of the County Of Sonoma C19-35 we are postponing all performances through to Friday, February 11th.
---
---