---
Shows in Santa Rosa resume next month.
Located on Ross Street (between Mendocino & B) in Downtown SR
90-minutes drive from San Francisco & the East Bay – come see our Sonoma County theater, if you haven't, yet. Wrap up a Wine Country Day with a show! —
Matinee performances end at 5pm | Evening performances end at 10:30pm
---
Saturday, February 12th – Doors at 7:30 Show 8:15-10:30pm
Mimi and Gabe Pirard are a French-American sibling duo that charms audiences with their incredible talent and Parisian flare.
Mimi has a passion for reviving and exuding songs from times gone by as sung by Edith Piaf, Jacques Brel, and their contemporaries. With his guitar strings, Gabe wrings out emotion and brings intensity high just to let drop again, bringing back to life sounds of Paco de Lucia, Django Reinhardt and Stevie Ray Vaughn. Together, their vocal harmonies fall together tightly in place to resonate with audience members.
Mimi and Gabe formed the band, Dgiin, which earned The North Bay Music Awards, "Best World Music Band", for it's unique, high energy mix of gypsy, flamenco, with a touch of funk. Their repertoire included songs in French, Spanish, and English.
Today Mimi sings with the band, SonoMusette, where she explores and exudes her favorite musical styles and songs.
Gabe and Mimi will be joined by longtime Dgiin musical collaborator and musical family Magali Sanscartier on the violin. Originally from Quebec, Magali moved away from her classical training when she fell in love with East European music. From then on, her interest for "gypsy." jazz, and world music grew deeper and stronger. She currently plays for Bay Area bands such as Barrio Manouche and Dgiin, and as a guest for the Spanish duo Dos Bandoleros.
Last but not least, Le (four piece) Duo will be joined by longtime Sonoma County virtuoso Emily Froberg.
Recommended If You Like:
World Music, Edith Piaf, Gypsy Jazz, Funk, Flamenco Music, Paco de Lucia, Django Reinhardt, and Stevie Ray Vaughn.
---
Sunday, February 13th – Doors at 7:30 Show 8:15-10:30pm
Canadian-born artist Sam Weber (trio) spans an eclectic range of roots, americana, improvisational music and jazz influences. He has released three LPs of his own material, collaborated with Grammy winners, and contributed guitar to the 2021 Juno-winning Bahamas album, Sad Hunk. Supporting his latest release Get Free, Sam is going forth with the same intention and mantra as when he began: "Music is an emotional conduit between people and allows us the opportunity to share moments of truth and unity. In an age where the ritual of music-making can be a solitary exercise, I want to live my life to remind everyone that playing music as a communal and spontaneous practice can be healing and powerful."
"[Weber] is an expert tunesmith, brimming with addictive, adventurous and confident pieces. Infused with deep wit and wisdom, Weber's output is truly impressive. His guitar work is also killer, full of nuance, soul and a truly unique voice…. We'll be hearing a lot more from Weber in the coming years and, more than likely, decades" Guitar Player Magazine
Echoes & Artifacts is a musical collaboration between singer-songwriter and visual artist Allyson Makuch and guitarist and singer Rory Cloud. Founded in 2018 and currently based in Santa Cruz, CA, Echoes & Artifacts create forward-looking acoustic music with deep roots and modern influences.
"As a songwriter, Allyson Makuch doesn't like to dress up her music with unnecessary fluff. Her songs, which are performed passionately in acoustic splendor with multi-instrumentalist Rory Cloud, cut right to the sometimes uncomfortable marrow of her deepest emotions. The name of their musical collaboration, Echoes & Artifacts, reflects the transcendental lens through which they view songs: the past echoing for an eternity, or at least as long as people take the time to listen. This duo plays their instruments with the awareness of the power they wield with their acoustic guitars, and takes no detours in expressing something authentic and heartbreaking at its core." Aaron Carnes, GoodTimes, Santa Cruz, CA
Recommended If You Like:
The Band, John Prine, Parker Milsap, Mary Gauthier
---
Sunday, February 13th – Doors at 7:30 Show 8:15-10:30pm
Performing for over 30 years, Brad Barton, Reality Thief combines magic, psychology, comedy, mind reading, and audience participation to create an unforgettable experience for everyone involved.
Brad has performed backstage at Madison Square Garden, inside Alcatraz Prison AND Grace Cathedral, as well as private homes for guests like Francis Ford Coppola and Spiderman's Andrew Garfield. He was invited to perform at rock band Phish's first Reunion Festival in 2009, was the special guest performer for Prince's final performance at the San Francisco Fillmore, and is the only magician ever known to steal music legend Tom Waits' watch!
You are truly in for a treat. Get ready for Brad Barton, Reality Thief!

"The expected was shattered on the floor, leaving eloquent shards of the unexpected. I laughed, I gasped, and then I told friends."
Mike Gordon

"Wow. You're good. You should have your own TV show."
Shaquille O'Neal

"That boy's a GENIUS!!!"
Phil Donahue

"It's refreshing to see someone who's so good at what they obviously love to do."
Jack Welsh

"Brad Barton is one of the finest magicians I've ever had the pleasure to see. His choice of effects, presentation, and mind-boggling misdirection, are second to none."
Jim Swain
---
We're offering full refunds for non-attendance or cancelations due to COVID concerns, so there is no risk in showing your support by getting advanced tickets.
---
Sea Oats sang it out… au naturale at TLC San Francisco
Oh, that 65 Capp Street Theater was resonant! Musicians often performed sans electricity — just them, their voice, instrument, and innate talents. High voltage was in the air, but it was the kind generated by unfettered human energy.
Here's a completely unamplified song by Sea Oats gently collected back in May of 2019.
During the time that we're unable to have live performances on our stages we are adding an extra Youtube post each week. Look for a new video every YouTubesday in addition to Throwback Thursdays.
We're all missing live Lost Church Performances, but it's fun to give you our archive of gems from both the long ago and recent past.
---
The Lost Church Santa Rosa is closed through February 11th
By Order of the Health Officer of the County Of Sonoma C19-35 we are postponing all performances through to Friday, February 11th.
---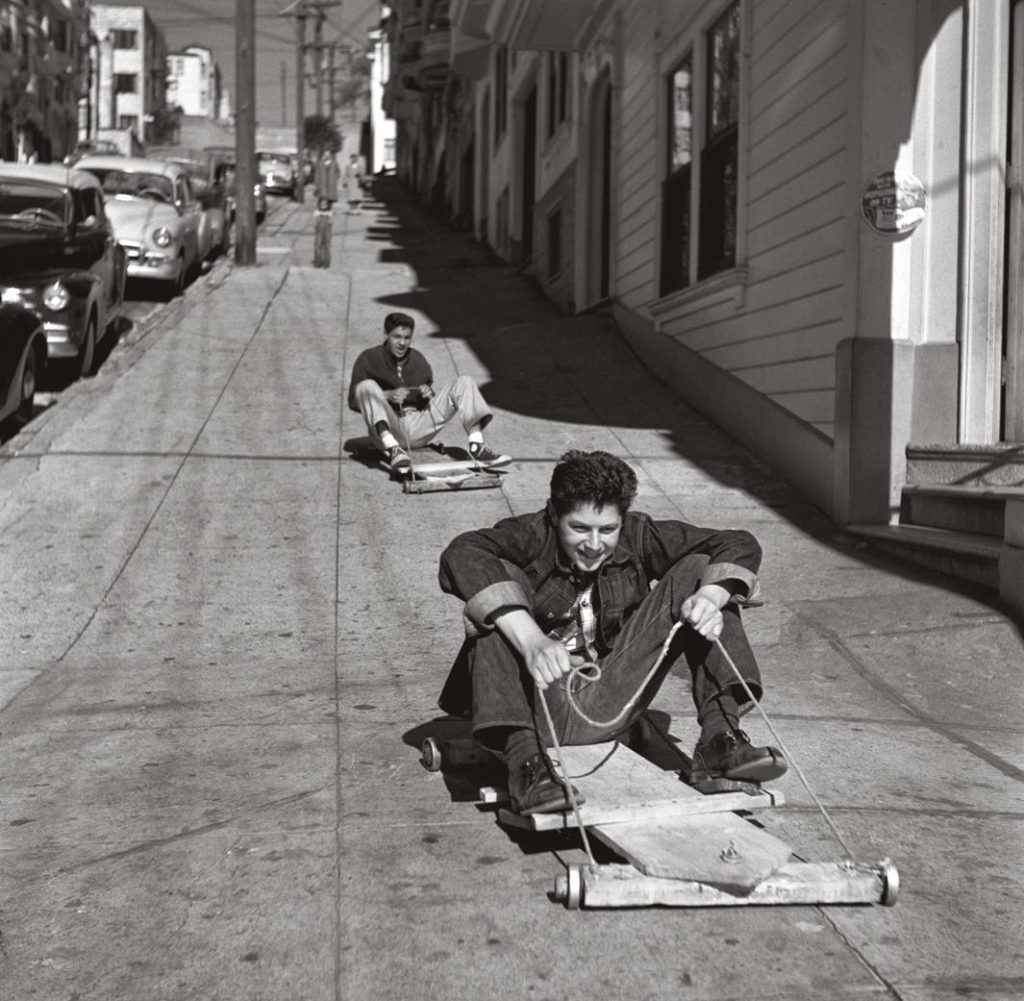 We can't wait to reopen TLC San Francisco in North Beach!
We are close to beginning the build out of the raw space.
Thanks for all of your emails and messages of support.
We'll have more news to share once the hammers start to fly and the theater begins to take shape.
---
"All things come to those that wait." — Violet Fane
From Your Everlovin' Editor
We're in the home stretch of January. It's been a strain, gotta keep it real, but there have been many bright spots, too and we are sailing into Février in bonne humuer. Gotta practice our French for February 12th's show.
What are your dreams for February?
Love,
Michele & The Lost Church
hq@thelostchurch.org
New Show Debut on Lost Church Free Radio
A Color Coded Symphony Project
THURSDAY, FEBRUARY 3RD 
6PM PST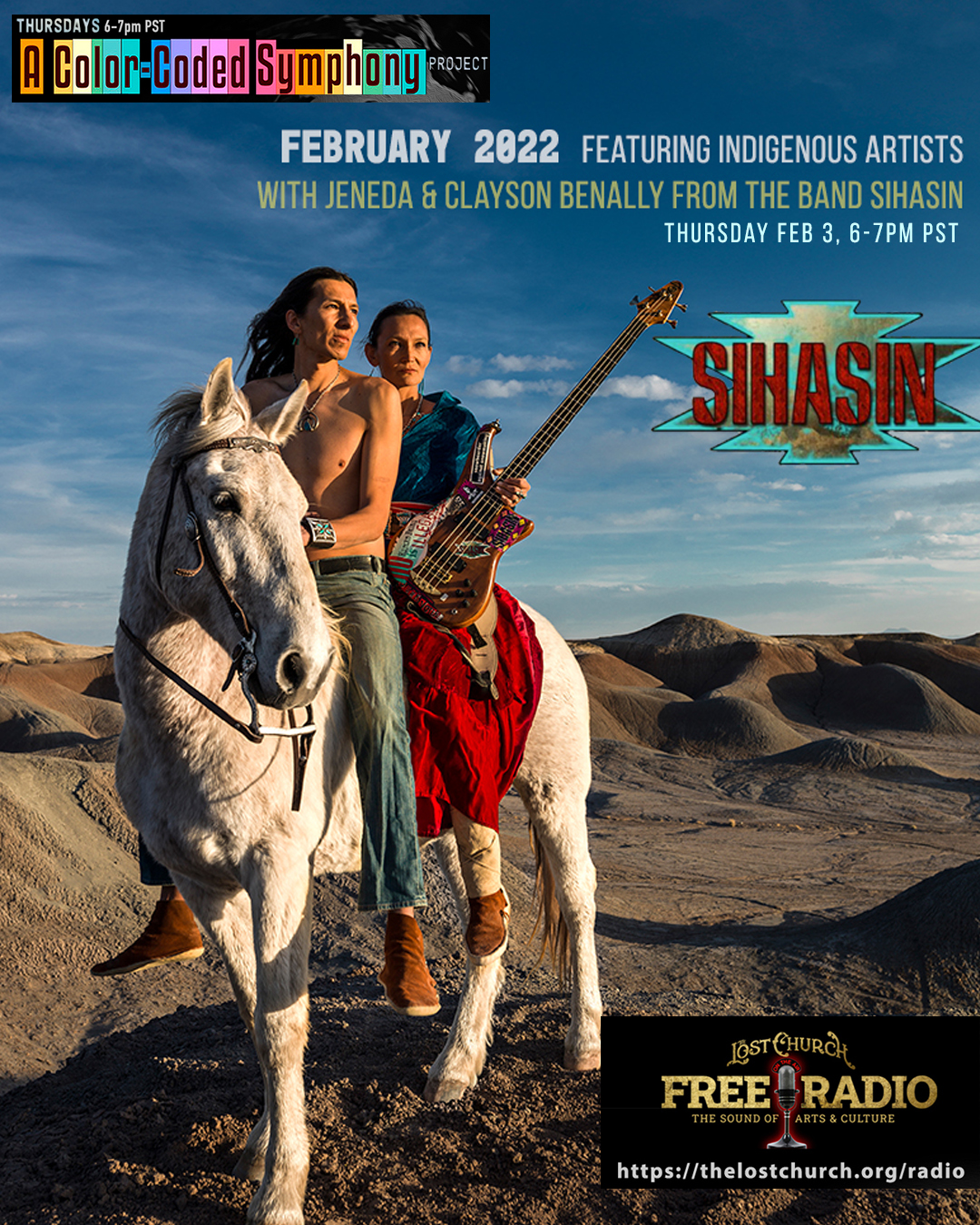 Hosted by Aireene Espiritu
Color-Coded Symphony goes on the air!
A new episode airs the first Thursday of the month and repeats weekly that month.
First episode is airing on Thursday, Feb 3rd, 6-7 pm PST featuring Indigenous artists Jeneda and Clayson Benally from the band, Sihasin.
For three decades , brother and sister Jeneda and Clayson Benally have been recording and touring bringing their empowering organic conscious raising charged music to communities throughout Europe and North America.
Multi-award winning musicians, Jeneda and Clayson Benally from the (Diné) Navajo Nation in Northern Arizona create an explosive duo of just bass, drums and vocals with a traditional Navajo backbone bridging folk, rock, world, pop and a little punk.
As brother and sister they grew up protesting the environmental degradation and inhumane acts of
cultural genocide against their traditional way of life. Sihasins music reflects hope for equality, healthy
and respectful communities and social and environmental justice.
Accomplishments:
Their first album "Never Surrender" produced by Grammy award winner Ed Stasium has won just about every award on the American Indian Music Scene. "Never Surrender" spent 18 weeks on Sirius XM'S Aboriginal countdown reaching the #1 spot and was highlighted in the Huffington Post as the #1 Freedom Fighting band to get you through the Trump Years .
Sihasin's second album "Fight Like A Woman" also produced by Ed Stasium, released in May 2018 has received 11 nominations in the Native American Music Categories, has won 2 Global Music Awards, Best Pop in the Indian Summer Music Awards and 5 nominations in the Native American Music Awards and is in current rotation throughout the world on Undercurrents radio and many college and independent radio stations.
Sihasin is a rare band that does more than just perform. They leave their audiences with an exhilarating feeling of hope and respect and cultural appreciation.
The duo also gives presentations and workshops on Native American culture and history. Workshops combine the creative process of solution -finding with music and are tailored for every age group especially in schools but not limited
to libraries, conferences, concerts and festivals.
Sihasin has been featured in The London Sunday Times, NPR's All Things Considered, Arizona
Highways, The Huffington Post, Ryot Magazine, Radio France's RFI, Arte TV, PBS, ABC and many
many more.
Sihasin has recent;y performed at the Kennedy Center, Grassroots Festival, Festival Alfonso Ortiz Tirado in Mexico, Tanz n Fest in Germany, The Museum of Native American History, Globalquerque,
SXSW, World Fest, The Woody Guthrie Center and many more. They have had a national television commercial with Tony Bennett for Hyundai cars, they have done over 30 tours in Europe and many
more across the U.S. Mexico and Canada. They are looking forward to continue to touring the world bringing their message of Hope, respect and understanding.
Tips for Listening to Lost Church Free Radio
Embrace letting go of the wheel
While an archive of episodes is in the works, for now, our fledgeling wonder, KTLC, dares you to tune in on the exact day and time when each show airs.
On demand may be de rigueur/today's custom, but we are bucking that trend and invite you revisit the golden age of radio. Mark you calendars to listen to each and every one of these extraordinary original programs.
Here's the gist…we feature debut episodes of most of our shows at the top of every month and then replay it every week thereafter in the same time slot, so you have 4-5 chances per month to tune in.
Our shows West of Twin Peaks Radio and The Hangover Sessions grace us with a new episode every other week (with a replay the following for second chance listening).
Our Full Radio Schedule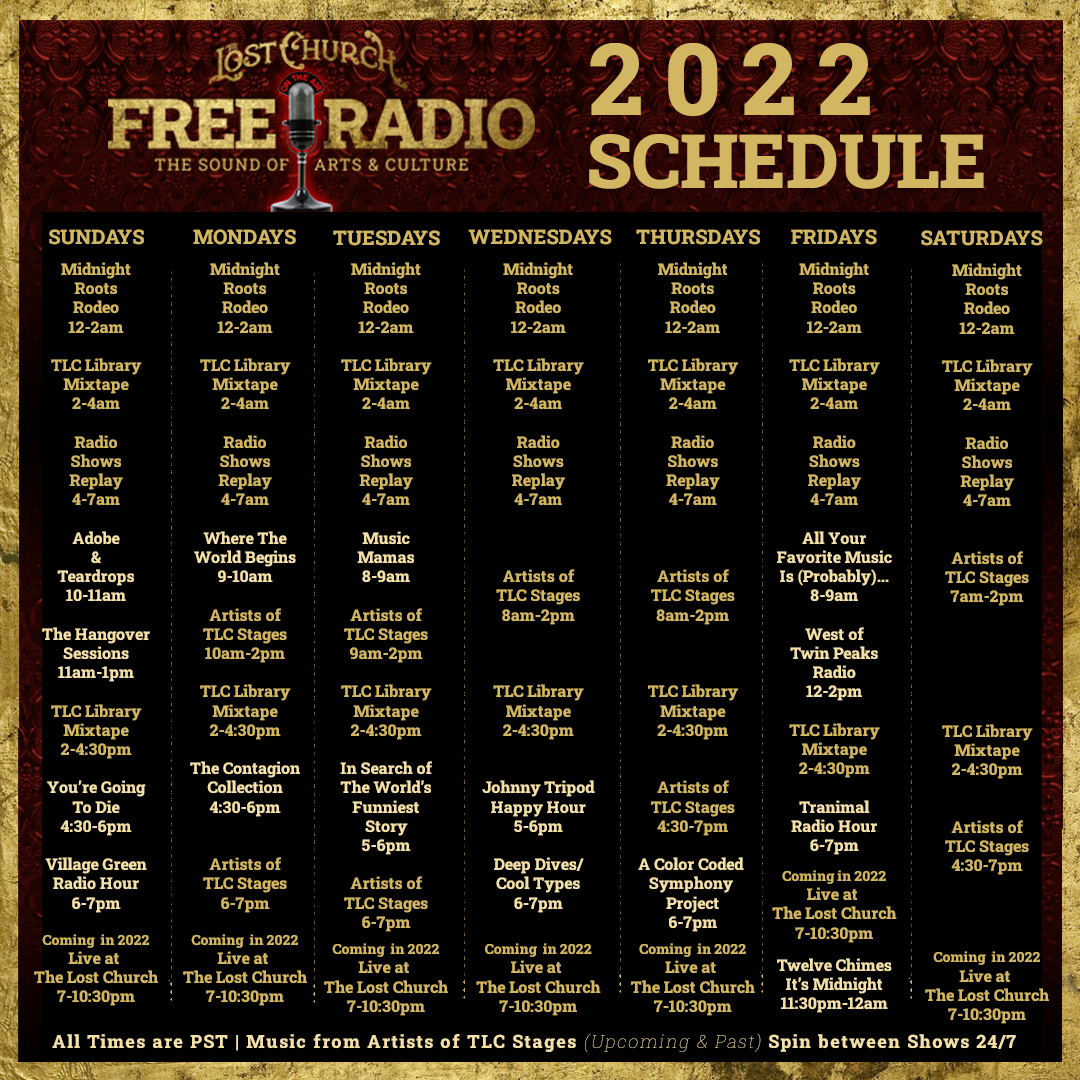 We feature a mix of original conversations about music and motherhood or about your favorite songs and their deeper meanings or about our shared mortality and love of living. Our station also features uniquely curated travels through the world of local and national new music of all genres, hilarious true stories, old-time radio theater horror and suspense, audio memoirs, interviews with world renowned artists, plus music from artists who have graced our theater stages or are about to, and much more!
Private Event Rentals at TLC Santa Rosa
Let's Party!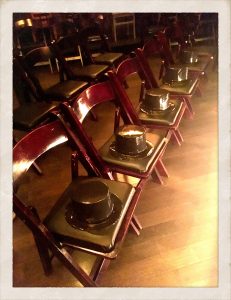 Looking for a charming, easy, memorable, and fun place for your  Birthday, Anniversary, New Year Party or Company Party?
Contact us to find out more about our  Private Event Rentals in Santa Rosa.
A private event in our beautiful, rather eccentric theater is a party or event that your guests will really remember.
---