Click the above image to email us and be entered to…
WIN 2 TICKETS
to
(Kill Rock Stars record label, from Portland, and performing solo)
with Zoë Winter
Friday, August 19th at TLC Santa Rosa
---
Saturday, July 30th | Doors at 7:30 Show 8:15-10:30pm — MUSIC
An Evening with Tony Furtado (Portland)
Very few musicians of any stripe so personify a musical genre as completely as Tony Furtado embodies Americana roots music.
Tony is an evocative and soulful singer, a wide-ranging songwriter and a virtuoso multi-instrumentalist adept on banjo, cello-banjo, slide guitar and baritone ukulele who mixes and matches sounds and styles with the flair of a master chef (he's also an accomplished sculptor, but that's another story). All of the music of America is in Tony's music. Relix hit the nail on the head when writing of Tony: "True talent doesn't need categories."
A native of Pleasanton, California, who now makes his home in Portland, Oregon, Tony Furtado took up the banjo at age 12, inspired by the Beverly Hillbillies television show and a sixth-grade music report. He first attracted national attention in 1987, when he won the National Bluegrass Banjo Championship in Winfield, Kansas. Not long after that, Tony opted for the life of a full-time professional musician, joining Laurie Lewis & Grant Street. A second victory at Winfield, in 1991, bookended his years with Grant Street.
In 1990, Tony signed a recording deal with Rounder Records, one of the country's preeminent independent record companies. Beginning with Swamped in 1990, he recorded six critically acclaimed albums for the label, collaborating with such master musicians as Alison Krauss, Jerry Douglas, Tim O'Brien, Stuart Duncan, Kelly Joe Phelps and Mike Marshall. During this period, Tony also performed and recorded with the band SugarBeat and the Rounder Banjo Extravaganza with Tony Trischka and Tom Adams.
Beginning in the late 1990s – influenced by such musical heroes as Ry Cooder, David Lindley and Taj Mahal – Tony added slide guitar, singing and songwriting to his musical toolbox and began leading his own band. He is a tireless road musician who performs in a dizzying variety of formats: solo, in a duo or trio or with his full five-person band. He especially values the opportunities he has had to tour with such legendary musicians as Gregg Allman and with such esteemed slide guitarists as David Lindley, Derek Trucks and Sonny Landreth.

Tony has performed throughout the world at top venues and appeared at such prestigious music festivals as the Telluride Bluegrass Festival, High Sierra Music Festival, Jazz Aspen, Kerrville Folk Festival, Strawberry Music Festival, Winnipeg Folk Festival, Sisters Folk Festival, San Jose Jazz Festival and countless others.https://tonyfurtado.com/

Recommended If You Like: Tony Rice, Taj Mahal, David Lindley
---
Sunday, August 7th | Doors at 7:30 Show 8:15-10:30pm — MUSIC
Late for the Train and Eric Long
Late for the Train is an indie-folk string trio rooted in American folk and bluegrass music. Infused with the honest depth of the coastal redwood forests and the heartfelt community of the North Bay, the band provides a playful and poignant musical experience that uplifts the spirit and rouses the soul. Travel back to a time of hearthside storytelling with these California natives, reveling in the rich traditions of Americana, bluegrass, folk, and Celtic music. Their dynamic songwriting is inspired by influences such as Emmylou Harris, Bob Dylan, Béla Fleck and Abigail Washburn, Watchhouse, Mipso, and Nickel Creek.The core ensemble includes songwriters and multi-instrumentalists David Pascoe (guitar/mandolin), Laura Benson (fiddle), and Thom Beneduci (stand-up bass). The trio's skillful craftsmanship meets tender harmonies and potent lyrics that grapple with all the wonder, contradiction, and truth of living in the modern age. Their debut album, Plant It or Build It, was released on September 4th, 2020. www.lateforthetrainband.com

Eric Long
Sometimes funny and always entertaining, singer-songwriter Eric Long is a Bay Area roots musician and folk singer with deep and lasting ties to early country and blues. NPR's All Songs Considered hailed his voice as carrying a "…timeless timbre that sounds well-traveled, self-reflective and pure," while Relix called his last LP "easy to listen to and easy to love." With 3 solo records under his belt as well as his newly released EP 'The Kawana Sessions (2022)," Eric has solidified himself as a staple of Northern California's folk music scene, often performing with some combination of fiddle, mandolin, banjo, bass and drums. The music is as natural and replenishing as the rain, and whether it be under twinkling stars or over coffee in the High Sierra, the trust he garners is immediate.Eric has performed on 3 continents and has opened for the Grammy winning Roots act Fantastic Negrito as well as acoustic and country music royalty Doug MacLeod, Guy Davis and Josh Turner. "His work resides at the heart of what Woody Guthrie was talking about when he asked and answered whose land this is. By listening to him, one gets the sense that he knows you, that he's heard your stories and felt your struggles and understands your highs and your lows. He, like so much else, was made to be shared, made to cherished, made for you and me." – For the Folks
Website: https://ericlongofficial.com
Recommended If You Like: Emmylou Harris, Bob Dylan, Watchhouse, Mipso, Jerry Jeff Walker, John Hartford, Jimmy Buffett
---
Friday, August 19th | Doors at 7:30 Show 8:15-10:30pm – MUSIC
An Evening with Tony Furtado (Portland)
MAITA
Hot off the heels off MAITA's 2020 debut, Best Wishes, named one of the "50 Albums that Define Oregon" (Portland Monthly), MAITA's sophomore LP, I Just Want To Be Wild For You, digs into the crippling oxymoron of modernity: the constant bombardment of communication paired with utter disconnection.

Released February 18th via venerable indie label Kill Rock Stars, I Just Want To Be Wild For You grasps passionately for a world that too often seems at a gauzy distance.

Of the new record, Bob Boilen (NPR music) says "She just has this sensitivity to her sound that I really really love."

KEXP calls MAITA, "a master storyteller who can turn intimate moments into quippy, catchy indie-rock songs.


"A clear-eyed look at growing up and holding yourself responsible for actively creating the life you want to live instead of just waiting around for it to happen." — Cyrena Touros, NPR's All Songs Considered

"I Just Want To Be Wild For You is emotional gold."- BUST

"The rarified class of artists with the ability to enthrall the listener right from the jump"- Spin
Zoë Winter
Coastal Sonoma County singer-songwriter Zoë Winter lulls the heart with lilting and enchanting melodies akin to Laura Marling, Joni Mitchell & Nick Drake.
https://www.zoewintermusic.com/
Recommended if you like:
Mirah, Horse Feathers, Joni Mitchell, Townes Van Zandt
---
The Lost Church Santa Rosa is located on Ross Street (between Mendocino & B) in Downtown Santa Rosa
(23-min from Petaluma, 40-min from San Rafael, 1 hr 6-min from San Francisco, 1 hr 9-min from Oakland)
Matinee performances end at 5pm | Evening performances end at 10:30pm
We're offering full refunds for non-attendance or cancelations due to COVID exposure, so there is no risk in showing your support by getting advanced tickets.
---

Visit thelostchurch.org/san-francisco to be the first to buy tickets to the new TLC SF in North Beach.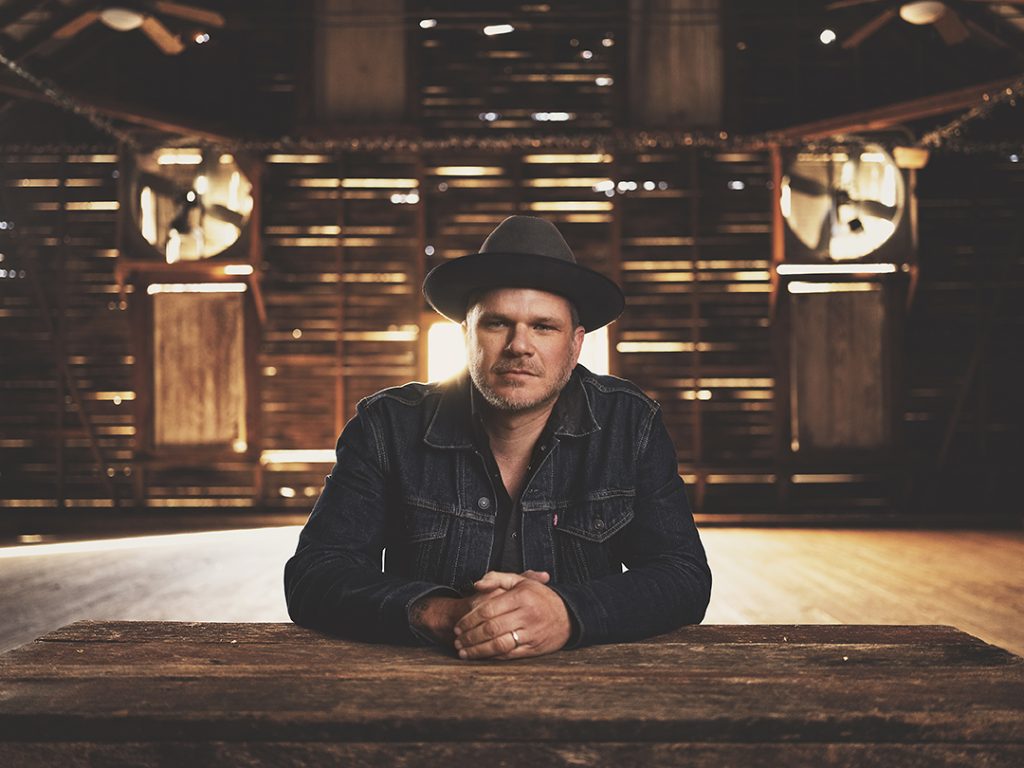 Texas born nationally touring Americana songwriter
makes his first appearance at TLC San Francisco
on September 15th
with Ben Danaher from Nashville
---
Seating is First Come, First Served.
All Ages are welcome
(Except for babies, children, and adults who cannot focus for two hours and enjoy the performance)
---
Live from the TLC Video Archive
"Hope Came By Today" by Stevie Cornell (with Alan Weiss)
Filmed by EyeClash Ragazine at TLC Santa Rosa on July 9, 2022
---
We were kindly invited to curate the live performances at the upcoming Wine Country Distillery Festival.
Featuring..
The Sean Carscadden Trio (a contemporary mix of blues, New Orleans funk, and soul) and Nate Lopez (8-string hybrid guitarist).
It'll be a fascinating peek into the world of our regional creative Craft Distillers and a real fun time!
We'll have a Lost Church table there, too, so come by and say hello.
READERS OF Lost Church Bulletin receive 20% off TICKETS at
https://bit.ly/37RlFra when you use FFF at checkout!
---
Our Current Safety Protocols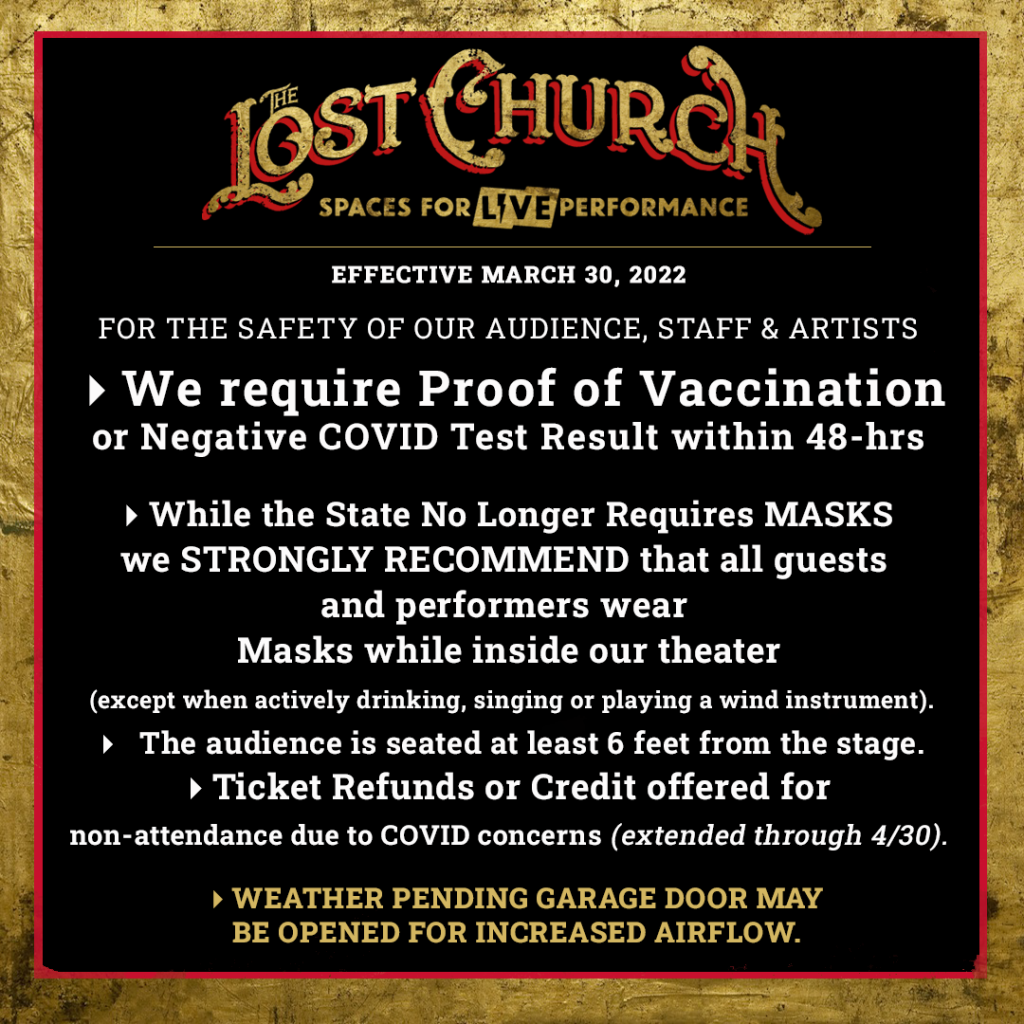 ---