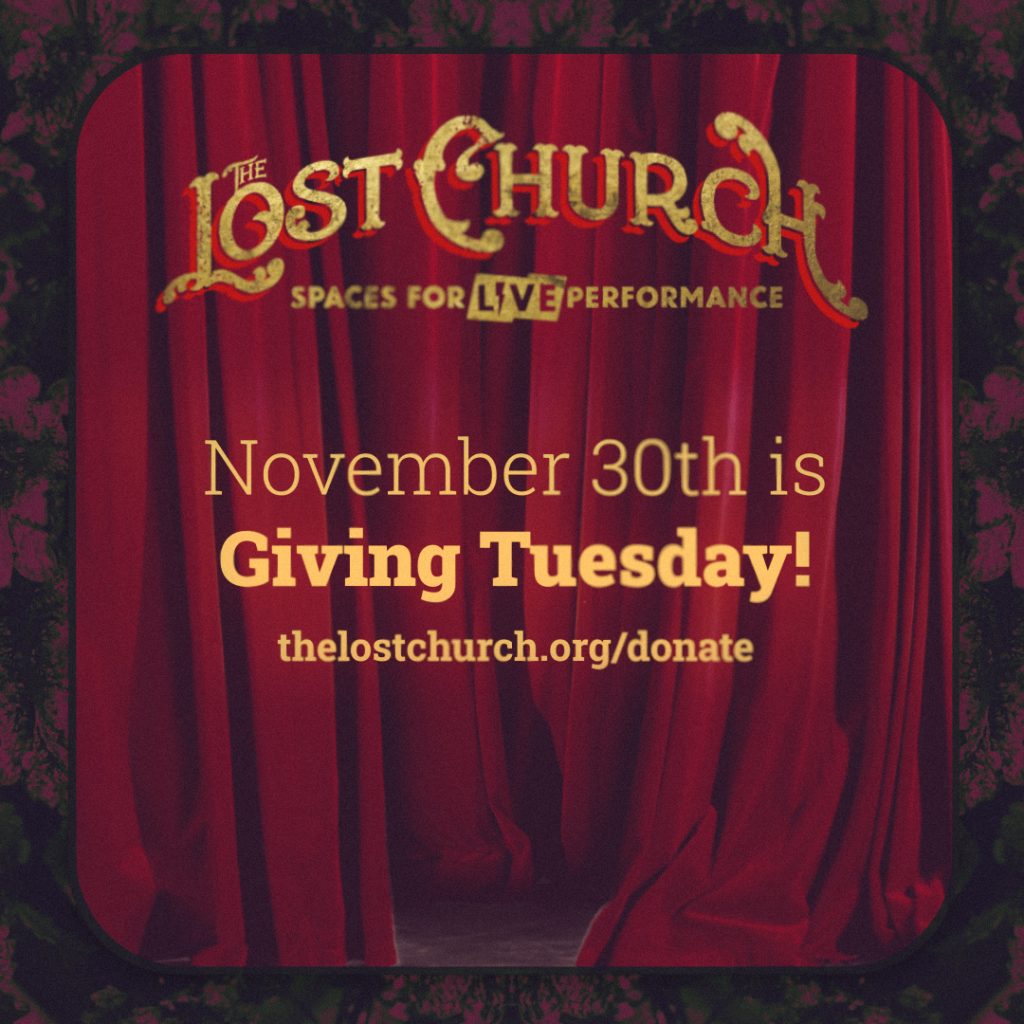 Spotlight: Sundays on KTLC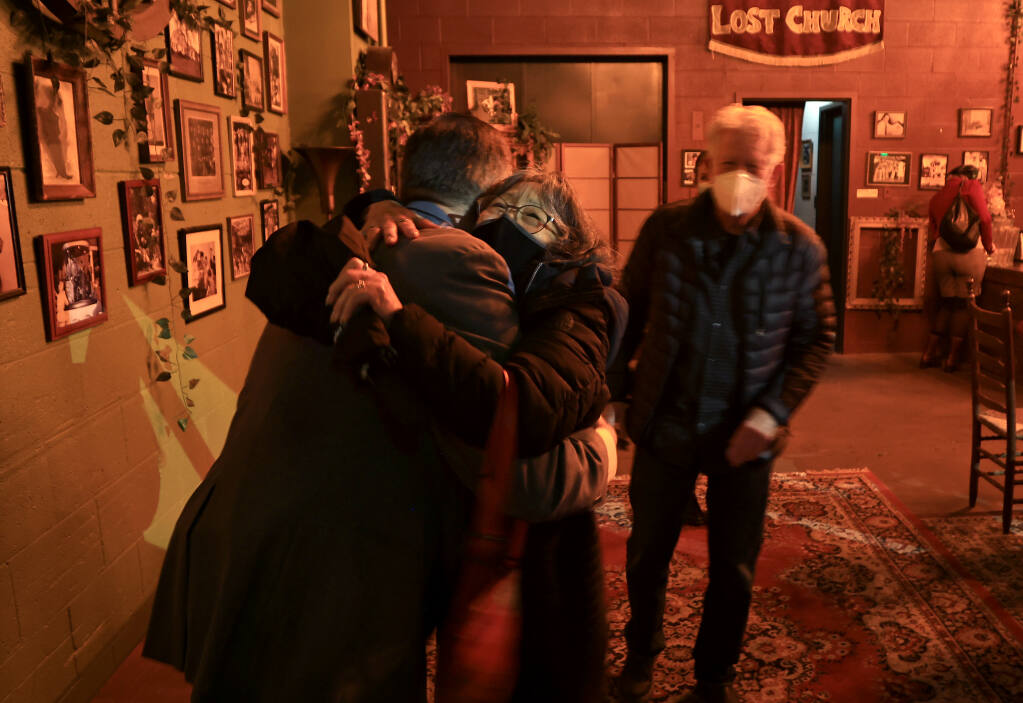 There is a wonderful new article about us that features the incredible and hilarious Brad Barton, Reality Thief!
"This place is about intimacy, safety and magic," said Josh Windmiller, development director for The Lost Church. "Magic is created every single night here. And I think people feel that.
It's not simply a venue, but a performing arts space meant for all art forms — where comedians, musicians, poets, magicians and actors take center stage, Windmiller said. And a wide range of artists are set to perform in the next few weeks.

---
From Your Everlovin' Editor
Giving Tuesday
Hi and Happy Thanksgiving!
Congratulations — we all made it to the end of November. (Give yourself a pat on the back for me).
This month ends with the now annual Giving Tuesday day of radical generosity that shows what the Power of the People can accomplish when we choose to fund the nonprofits we find meaningful .
I guess Big-Hearted, Bounteous, Magnanimous, Munificent YOU Tuesday doesn't roll off the tongue as easily, but it better speaks to how we feel about your generous donations. This support is helping us inch our way out of this most challenging time in the history of TLC.
Thanks for being here for us in whatever way you can.
Love,
Michele & The Lost Church
Holiday Rentals at TLC Santa Rosa
Let's Party!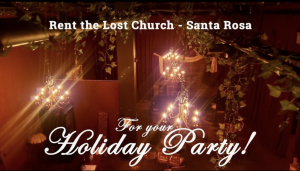 Looking for a charming, easy, memorable, and fun place for your  Family, Friends or Company Holiday Party?
To find out more about our  December Holiday Rentals in Santa Rosa.
We can't wait to get festive with you!