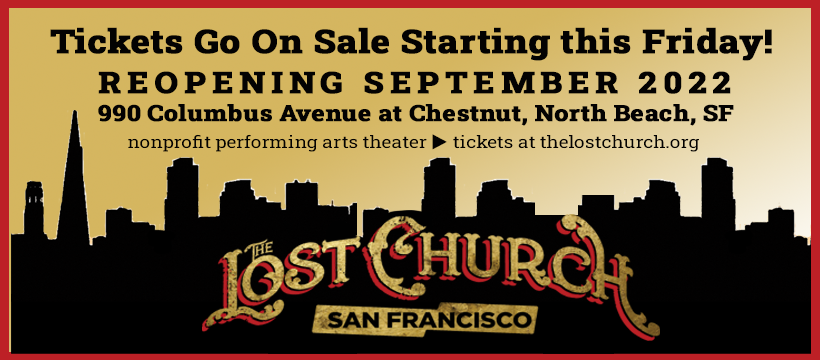 Visit thelostchurch.org/san-francisco to be the first to buy tickets to the new TLC SF in North Beach.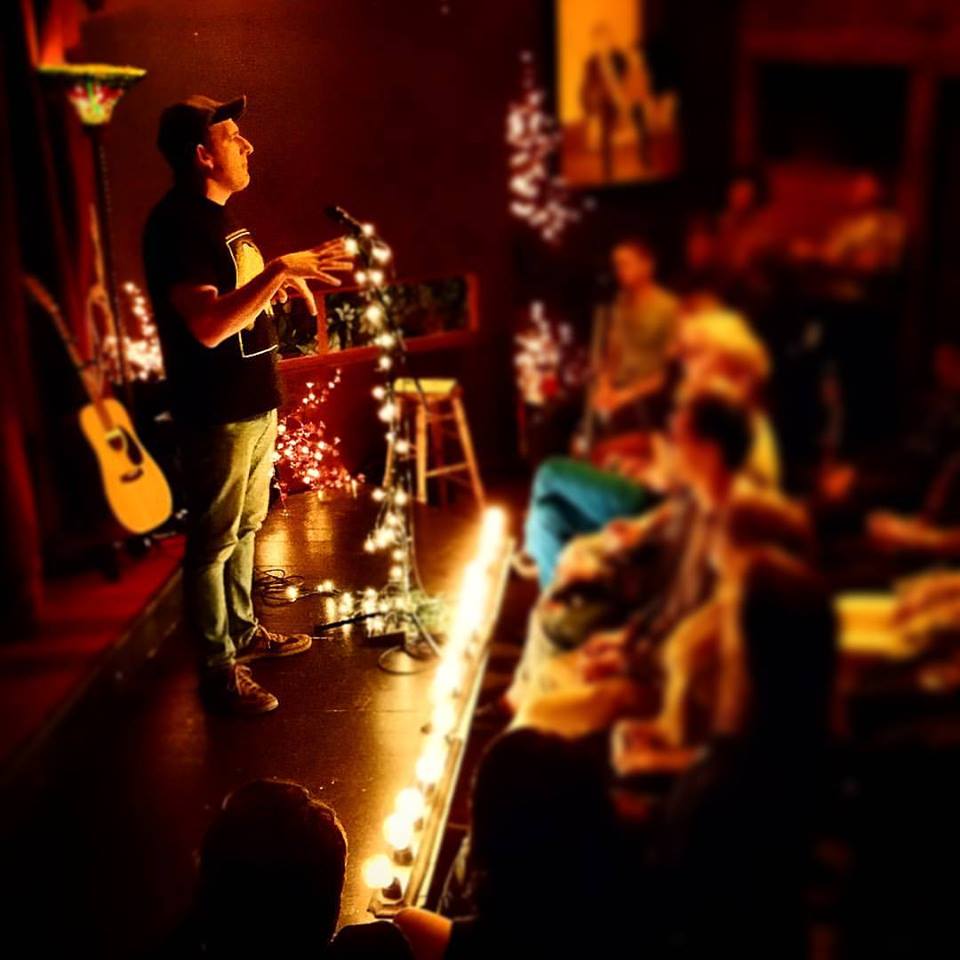 You're Going to Die: Poetry, Prose & Everything Goes
returns to TLC San Francisco on September 8th
---
The Next Shows at TLC Santa Rosa
Wednesday, July 13th | Doors at 7:30 Show 8:15-10:30pm — MUSIC
Ordinary Elephant (Louisiana) w/ The Singer & The Songwriter
Ordinary Elephant
International Folk Music Awards 2017 Artist of the Year Ordinary Elephant captivates audiences with their emotionally powerful and vulnerable songs, letting the listener know that they are not alone in this world. The collaboration of husband and wife Pete and Crystal Damore, their connection, and their influences (such as Gillian Welch, Guy Clark, Anais Mitchell) all meet on stage. "Two become one, in song…hand-in-glove harmonies surprise the listener with focused intensity and musical mastery," says Mary Gauthier. The Associated Press is calling their latest album, Honest, "one of the best Americana albums of the year."

"There is nothing at all ordinary with this elephant. They are smack dab in the tradition that I have always loved but have both (all four?) feet in the 21st Century. This is rich ground. Listen!" — Tom Paxton "Two become one, in song…hand-in-glove harmonies surprise the listener with focused intensity and musical mastery. Songs are pouring out of them, and I suspect their rise will be steady." — Mary Gauthier "I'm a big fan…intimate songs, weaving harmonies, and stories that draw you in as if you were gathered around an enchanted campfire." — Eliza Gilkyson
https://www.ordinaryelephant.net/

The Singer & The Songwriter
Rachel Garcia and Thu Tran create music as vibrant and diverse as their multiracial backgrounds. Rachel's rich, nuanced vocal delivery and Thu's dynamic guitar arrangements provide the backbone for the duo's eclectic and heartfelt songs that tell emotionally honest and compelling stories.Their identities as queer mixed-race-Mexican-American and first-generation-Vietnamese-American (respectively) subtly inform the inclusionary, modernist perspective of their lyrics, which provide "smart commentary on social attitudes" (Pasadena Weekly), while their music and melodies cut across decades of classic American song forms, bending and blending genres to produce a unique sound with a fresh, clever and distinct approach to the classic traditions of American jazz, folk and blues.https://www.thesingerandthesongwriter.com/
Recommended If You Like: Front Country, Anna Tivel, The Lowest Pair, Lindsay Lou, The Stray Birds
---
Thursday, July 14th | Doors at 7:30 Show 8:15-10:30pm – MUSIC
Loud as Folk: The Sam Chase + Clementine Darling
Hosted by Spike McGuire
Loud As Folk (every 2nd Thursday at The Lost Church Santa Rosa) is a hub of the west coast songwriting scene focused on highlighting emerging artists with distinct approaches to all genres of American roots music. In the process of bringing these acts together for performances, a beautiful community naturally formed with artists and audience members alike. Now LAF is a global network of songwriters who collaborate, tour, and record in ever changing combinations. The organization is based in Reno, NV and operated by founder Spike McGuire and VP Greg Gilmore. Their dedication remains to preserving the craft of songwriting, whether it's through your stereo or from the stage.https://loudasfolk.com
The Sam Chase is a natural storyteller with a voice that sounds as if it has weathered many an epic tale. With boot stomping orchestration and lyrics that have been immortalized on the tattooed skin of his fans, The Sam Chase doesn't mess around. Catch him with a fury like never before – hot off the heel's of his European tour and playing his first show back in the states with a fresh batch of tales to tell. http://www.thesamchase.com

Clementine Darling's onstage debut coincided with her participation in a songwriting workshop with nationally recognized producer Sam Hollander, in which she and Hollander shaped one of her original songs, "Choose Love," into a strong acoustic number in the tradition of alt-folk heroines like Ani DiFranco and Cat Power. "Choose Love" wound up being the first track on Darling's debut EP… — NORTH BAY BOHEMIAN https://www.clementinedarlingmusic.com

Recommended if you like: Austin City Limits, The Grand Ol' Opry, Hootenanny
---
Sunday, July 17th | Doors at 7:30 Show 8:15-10:30pm – MUSIC
Jeremy Ferrara (Portland) and Daniel Steinbock
Jeremy Ferrara
What good is a song if it doesn't make you feel something? Jeremy Ferrara knows this, and refuses to waste a minute of your time. His good nature and innate tenderness is inescapable, and anyone within earshot of his quavering voice and quiet guitar is likely to swoon in sympathetic reaction. He's a folksinger, and a song-diviner. His music is as fun as it is finely detailed. His latest album Everything I Hold is exemplary of this style. Produced by Mike Coykendall, the LP features just Jeremy, his guitar, and voice, on eight songs that fill the listener with wonder, empathy, and joy. https://jeremyferraramusic.com/
Daniel Steinbock
Daniel Steinbock was born and raised on the California coast north of the Golden Gate, the only child of a sailor and a librarian. A singer-songwriter in the sublime lyrical tradition of Sam Beam (Iron & Wine) and Neil Young, pre-apocalyptic love songs and spare folk poems fill his song book with a rare spiritual nakedness.
Steinbock's 2019 debut album, 'Out of Blue,' was described as "uncontrollably honest and surreal" by No Depression, Journal of Roots Music, and features fellow troubadours John Craigie, Rainbow Girls, and Ayla Nereo. https://www.danielsteinbock.com
Recommended if you like: Hiss Golden Messenger, Adrianne Lenker, Blake Mills, Neil Young, Conor Oberst, Joni Mitchell
---
Located on Ross Street (between Mendocino & B) in Downtown Santa Rosa
(23-min from Petaluma, 40-min from San Rafael, 1 hr 6-min from San Francisco, 1 hr 9-min from Oakland)
Matinee performances end at 5pm | Evening performances end at 10:30pm
We're offering full refunds for non-attendance or cancelations due to COVID concerns, so there is no risk in showing your support by getting advanced tickets.
---
Seating is First Come, First Served.
All Ages are welcome
(Except for babies, children, and adults who cannot focus for two hours and enjoy the performance)
---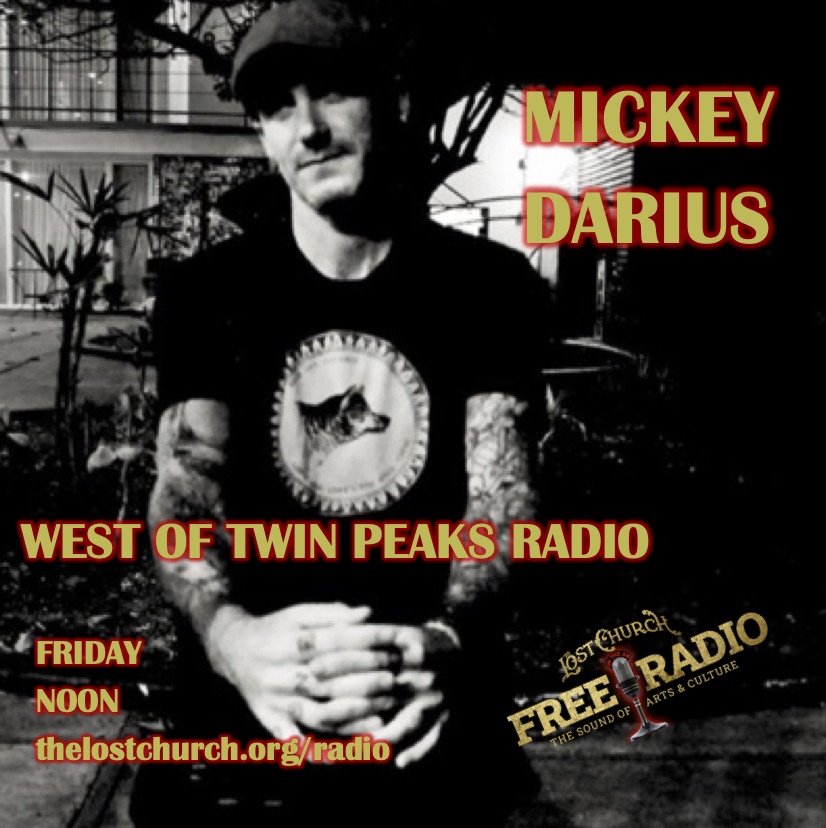 West of Twin Peaks Radio Interviews
our San Francisco General Manager Mickey Darius
Find out more about the new SF Theater and the inside story on Broken Clover Records, Ivy Agency Worldwide, and what keeps Mickey motivated to do all he does.
Owner/Founder @brokencloverrecords
Owner/Found @ivyagencyworldwide
General venue Manager @thelostchurchsf
You couldn't pick three more precarious positions to have during the pandemic.
FRIDAY at NOON on an all-new WEST OF TWIN PEAKS RADIO, Mickey joins me as guest artist with a peak behind the scenes of the local music biz and a glimpse into how he's pulling it all off.
Plus of course, a 2 hour eclectic mix of brand new tunes
West of Twin Peaks Radio
Fridays at Noon
The Lost Church Free Radio
http://thelostchurch.org/radio
---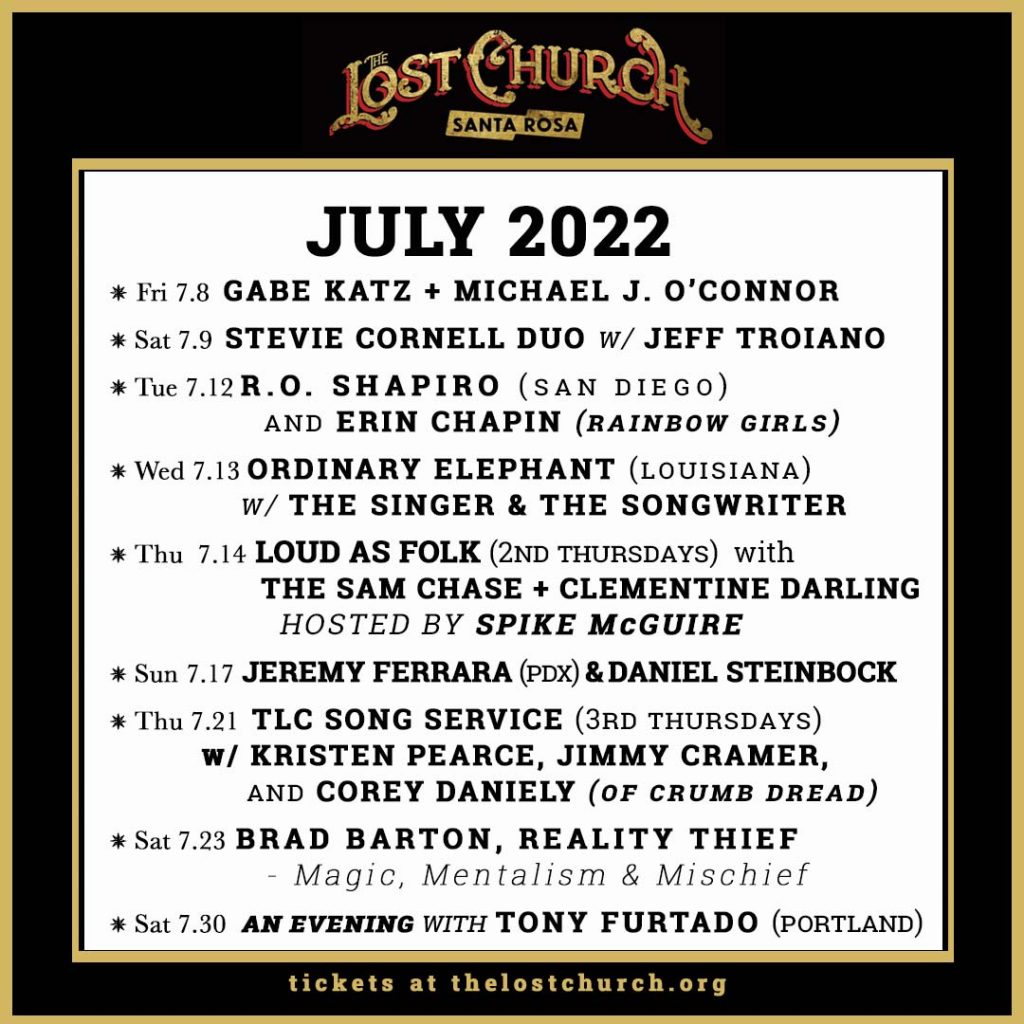 ---
Our Current Safety Protocols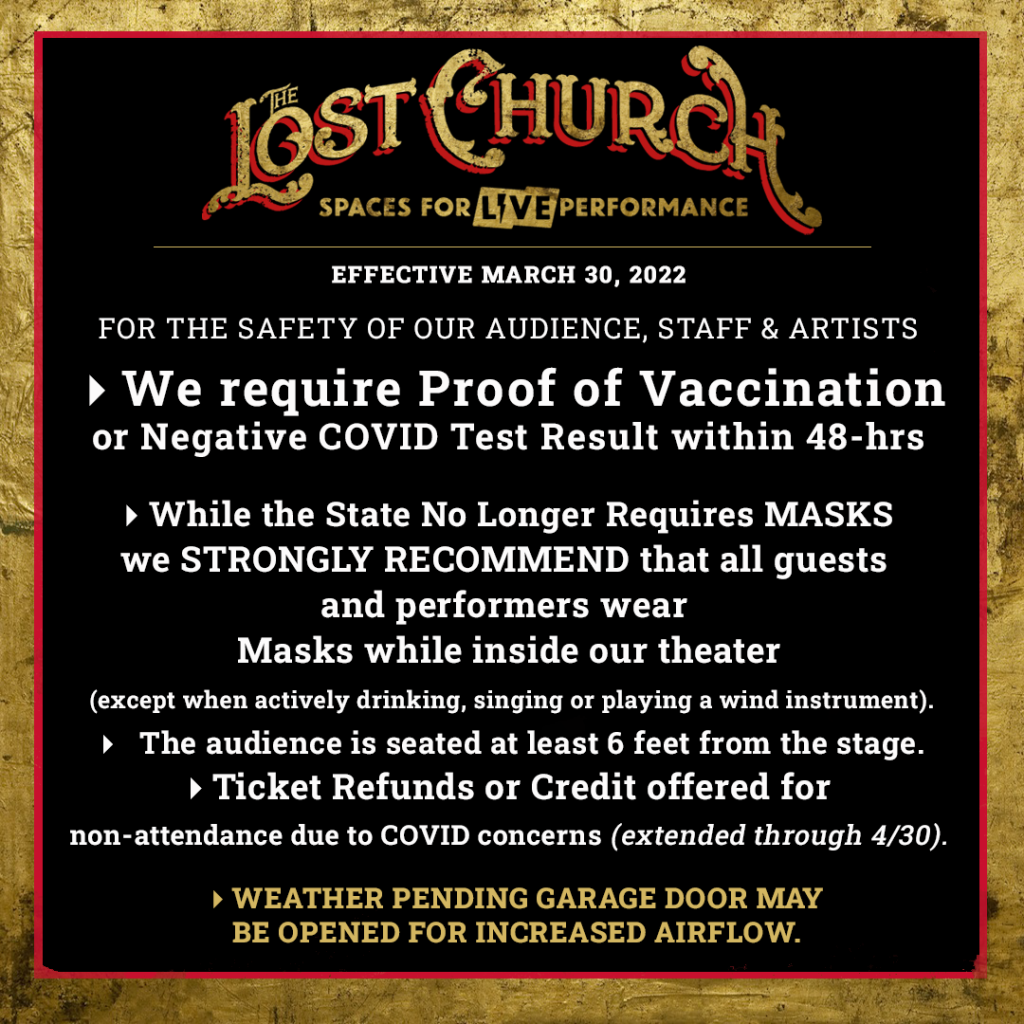 ---
---