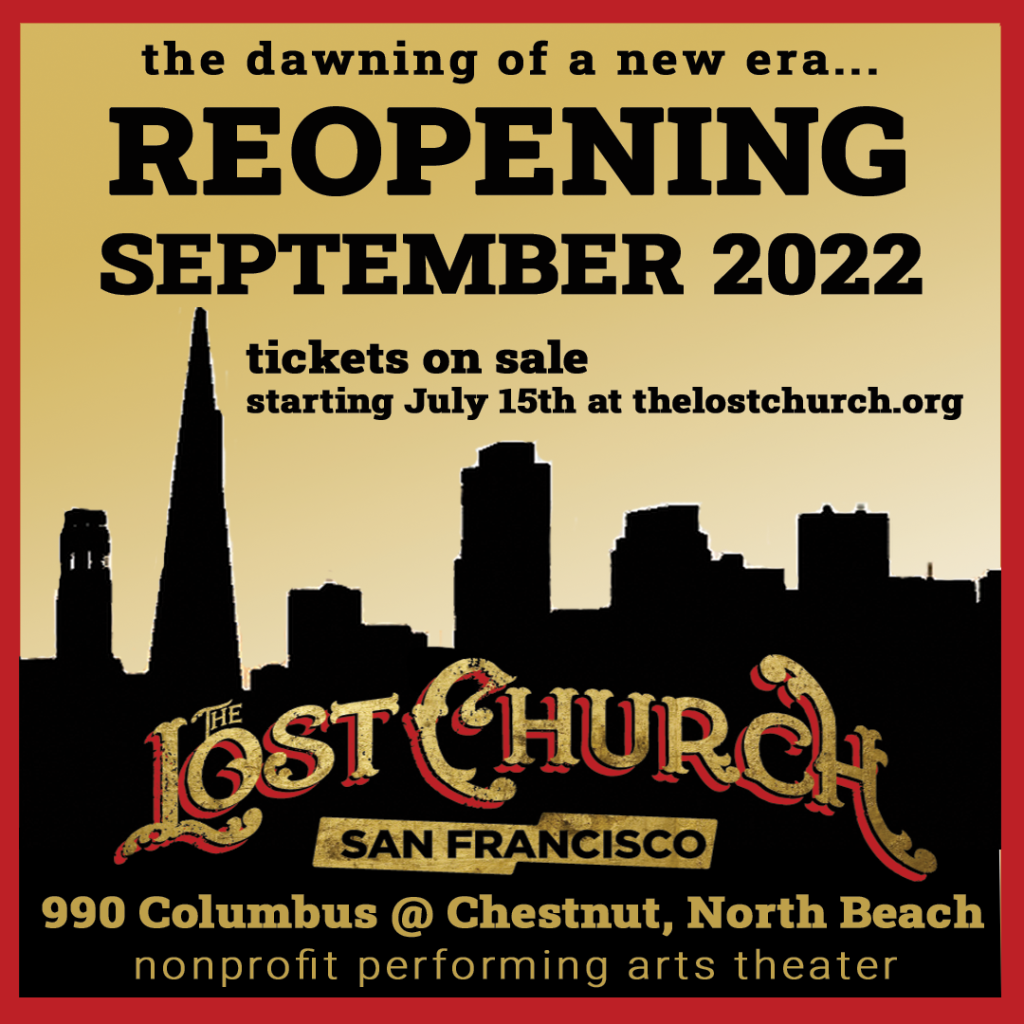 We're back in San Francisco this September!!
We'll be announcing this to the public next week, but want you to be the first to know.
Our TLC San Francisco North Beach theater's debut performance is September 7th with the utterly brilliant and hilarious Brad Barton, Reality Thief.
Tickets for this this and our other September and October shows go on sale on July 15th.
Mark your calendars!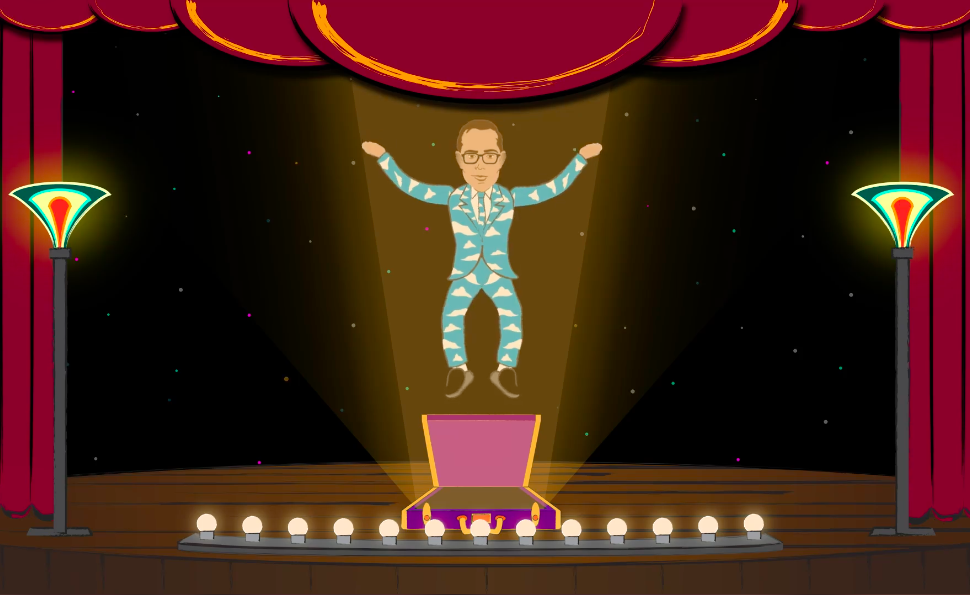 Brad Barton, Reality Thief – September 7th at The Lost Church San Francisco!
990 Columbus Street at Chestnut in the legendary North Beach Neighborhood.
---
The Next Shows at TLC Santa Rosa
Friday, July 8th | Doors at 7:30 Show 8:15-10:30pm — MUSIC
Gabe Katz + Michael J. O'Connor
Gabe Katz is a drummer/composer/guitarist from Sebastopol CA. While perhaps known for his drumming (Horders, Cash Pony, The Sarcastic Dharma Society, The Coma Lilies), Gabe's solo guitar work is more gentle. Reminiscent of John Fahey, Do Make Say Think, and John Frusciante. Haunting, mellow, often hypnotic, Gabe's music can be dark and moody, while at the same time maintaining a theme of catharsis and healing. He has recently released two EPs "Positive Infinity" and "Between the Hours."
Michael J. O'Connor has been slogging his way through the underground music world for the last 15 years and counting. He has performed at theaters, on street corners, in convalescent homes, and at giant music festivals all over the country. With a wordy, lyrical approach and effortless pop hooks, he has managed to find a balance between heady songsmanship and fun solo shows with live loops and riveting guitar playing.
Recommended If You Like: John Fahey, Do Make Say Think, and John Frusciante
---
Saturday, July 9th | Doors at 7:30 Show 8:15-10:30pm — MUSIC
Stevie Cornell Duo with Jeff Troiano
Stevie Cornell Duo
Stevie Cornell is a Santa Rosa based singer songwriter who started his musical career in the vibrant East Bay punk scene of the late 70s. He then went on to co-found the popular SF Americana group The Movie Stars and retro country band Red Meat before taking a hiatus to raise a son in deepest Vermont. His songs are short, sharp and catchy, with hummable melodies and well turned lyrics. He just released his first solo album to critical acclaim and will be featuring the tunes in his live show. He is accompanied by Alan Weiss on bass and harmony vocals.
https://steviecornell.com/press-kit
Jeff Troiano emigrated from the big, bad dusty city to Santa Rosa in 2021 where he tends a garden(drought be damned), listens to the traffic whistle past and thinks about writing songs. A couple of his favorite themes are "How We Got Here" and "What's Up Ahead," otherwise known as "We're All Going to Die." Oh, and "Love." Jeff is low-key, so no need to wear the dance shoes. He thinks his voice is pretty sweet, and he looks forward to singing his set of moody Americana tunes just for you. https://www.jefftroiano.com/
Recommended If You Like: Nick Lowe, Tom Petty, Chuck Prophet, Jason Isbell, Todd Snider
---
Tuesday, July 10th | Doors at 7:30 Show 8:15-10:30pm – MUSIC
R.O. Shapiro (San Diego) and Erin Chapin (of Rainbow Girls)
R.O. Shapiro is a peddler of original Americana music, carefully crafted and soulfully sung. Originally from the very east end of Long Island, NY, he spent several years touring and recording with the acoustic trio Odell Fox. When the members of the group went their separate ways in 2017, R.O. settled down in Austin, TX, where he developed a full-band, electrified sound, as heard on his 2021 release King Electric Sessions. With a little bit of New York swagger and Texas twang, he's drawn comparisons to Josh Ritter, Ray LaMontagne, and Nathaniel Rateliff. R.O. is a recent winner of the 2022 Kerrville Folk Festival New Folk songwriting contest. He is currently based in San Diego, CA, and regularly tours solo in the Northeast and Pacific Northwest. linktr.ee/roshapiro

Erin Chapin spends her time singing with Karen Dalton, trading fours with Sister Rosetta Tharpe, daydreaming with Joni Mitchell, and plotting the revolution with H.E.R. She's know for her pregnant pauses, unique approach to slide guitar, and world class mouth trumpeting. She can frequently be found wandering about with a toy guitar, speaking in backwards sentences, and consuming raspberries like it's a contest. Erin currently lives in Bodega Bay, but spends most of her days on the road with her band Rainbow Girls.
Website: www.RainbowGirlsMusic.com Solo vid: https://youtu.be/CWqKUls1qNk
Recommended If You Like: Ray LaMontagne, Josh Ritter, Laura Marling, Bill Withers, Jackson Browne, Joni Mitchell, Karen Dalton
---
Located on Ross Street (between Mendocino & B) in Downtown Santa Rosa
(23-min from Petaluma, 40-min from San Rafael, 1 hr 6-min from San Francisco, 1 hr 9-min from Oakland)
Matinee performances end at 5pm | Evening performances end at 10:30pm
We're offering full refunds for non-attendance or cancelations due to COVID concerns, so there is no risk in showing your support by getting advanced tickets.
---
Seating is First Come, First Served.
All Ages are welcome
(Except for babies, children, and adults who cannot focus for two hours and enjoy the performance)
---
GRAB a TLC Tee-Shirt, Tank, and Hoodie!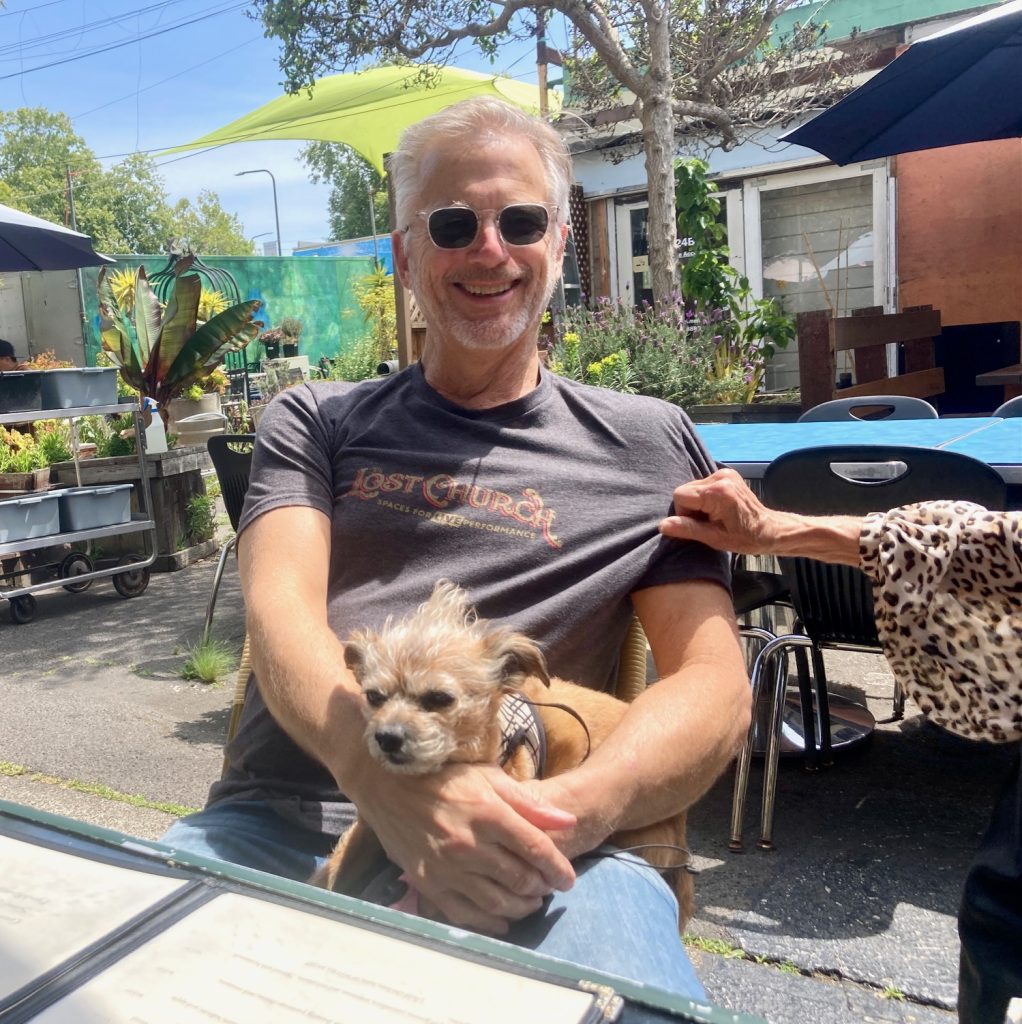 We'll be designing new tee-shirts, tank tops, and hoodies soon, so please visit our store to get these before they go away.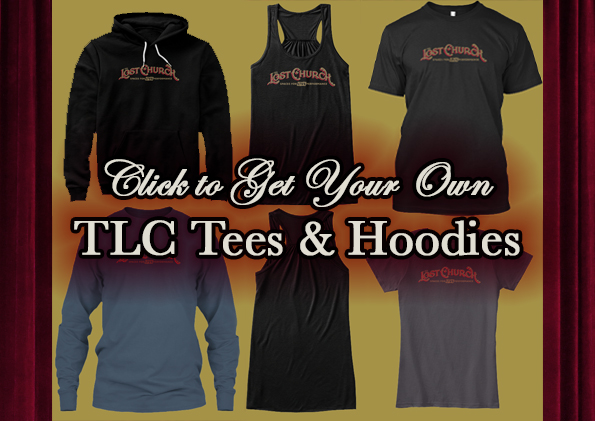 ---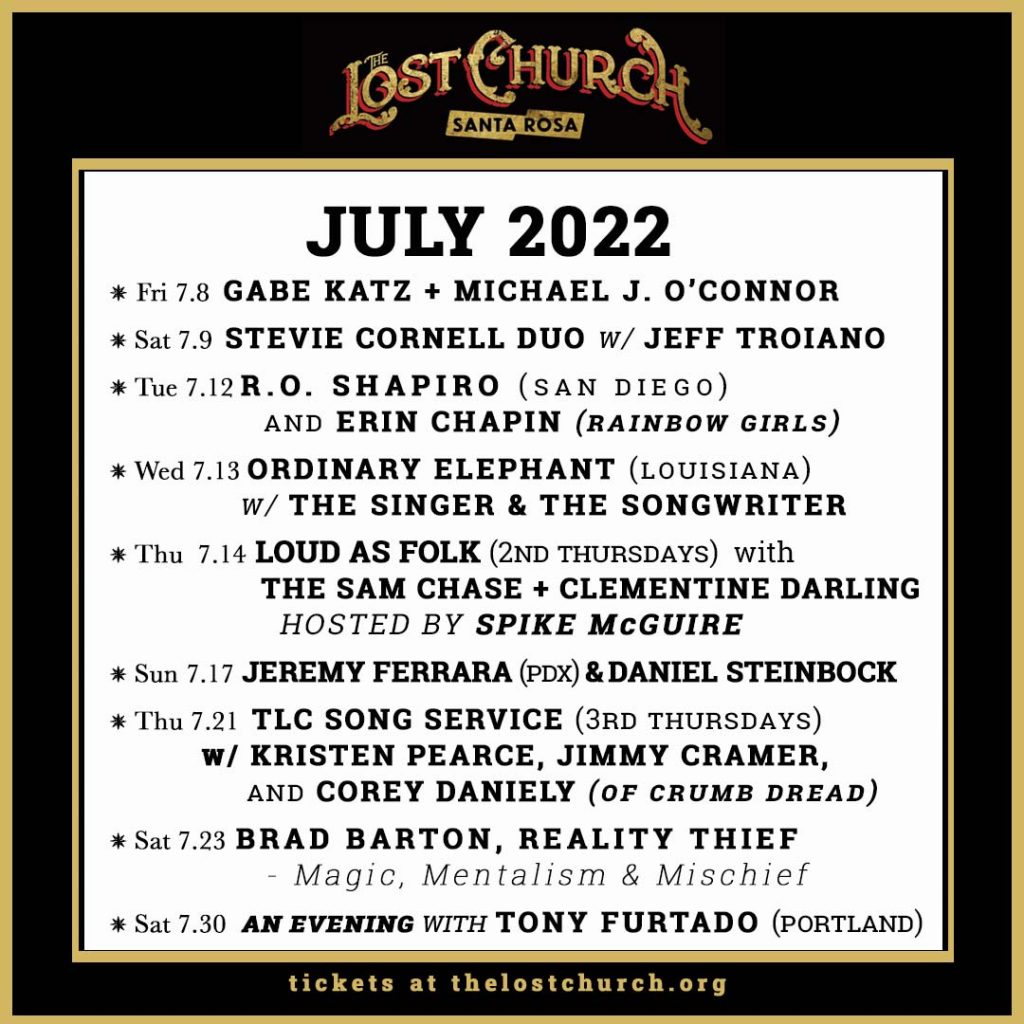 ---
Our Current Safety Protocols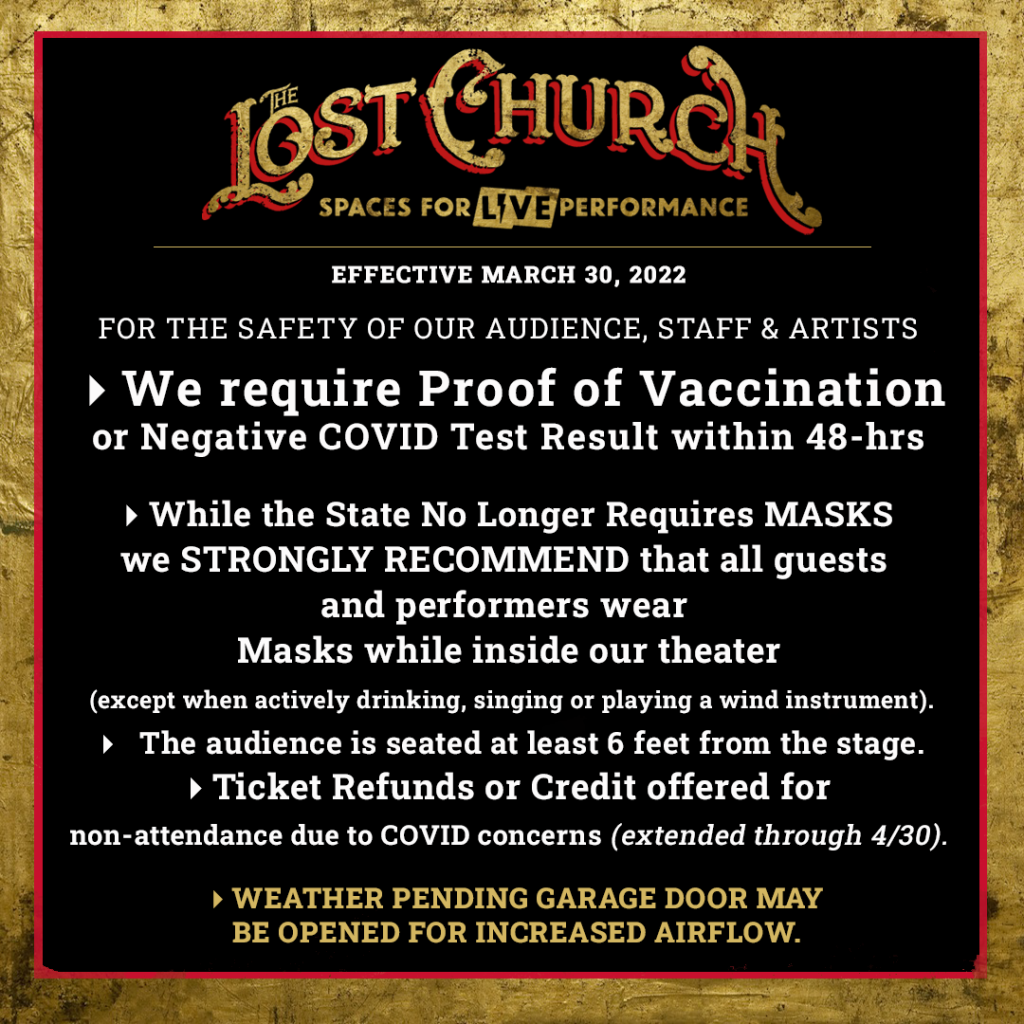 ---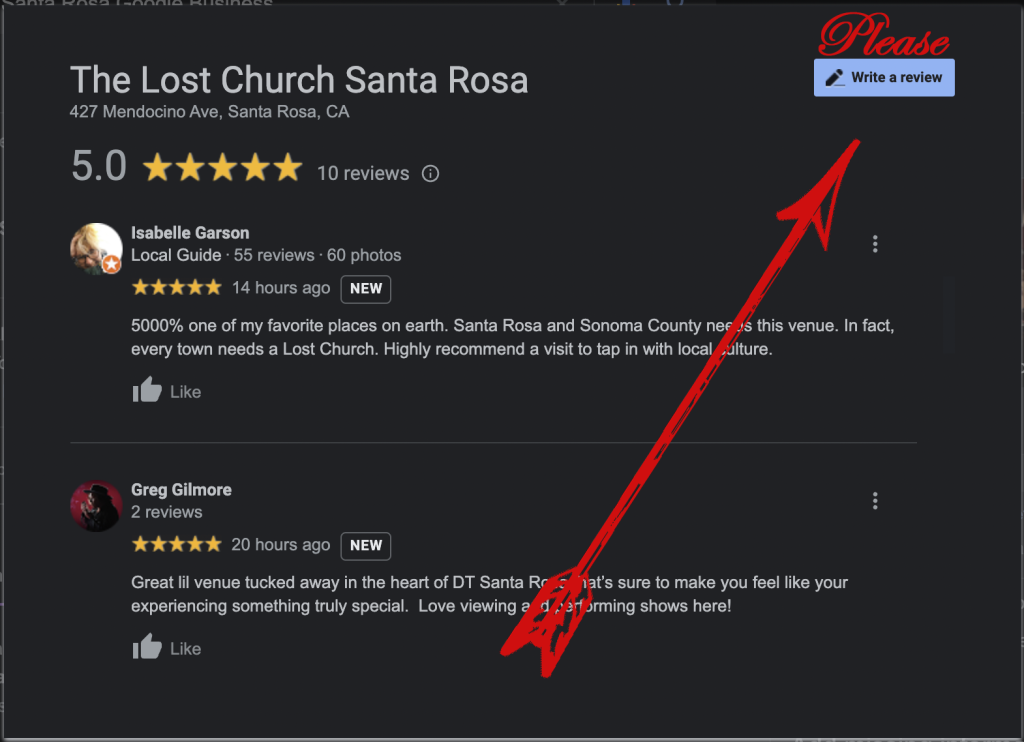 Help us get real traction in letting people know that we exist!
Please leave a review on our TLC Santa Rosa Theater Google page.
If you also upload a photo (pretty please) — it will be shown to far more people than anything we upload.
It has been a real roller coaster ride with opening our performance space in Sonoma County. But, the joy of seeing the look on a person's face when they step into our Santa Rosa theater for the first time and experience a showcase is why we keep pushing forward.
It's a challenge for a small nonprofit like us to inform people that were here and rocking and rolling with some massively talented musicians, comedians, actors, poets, and filmmakers.
If we can reach more people…then we can help more artists and our community.
If you could take a minute to click the stars and write a sentence or two — it will be a BIG help. Thanks to everyone who has written a review, already!
CLICK HERE TO LEAVE A GOOGLE REVIEW FOR THE LOST CHURCH SANTA ROSA
---
---